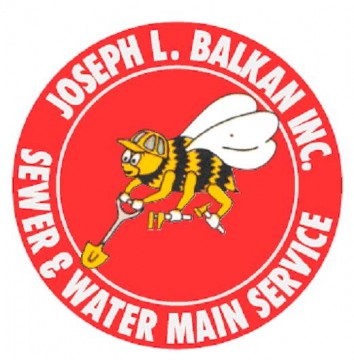 Water line replacement work was needed unexpectedly in Queens when an old lead water main broke late in the day and the NYC DEP issued a Three Day Notice to a homeowner. A complete water main replacement was needed because the NYC DEP does not permit repairs on a lead water main. In addition there were other conditions that made a complete water line replacement the correct job to perform. Note that lead is a water line material that once handled is prone to break again. Even when legal to repair it was very poor plumbing practice.
Among the defects that existed besides the fact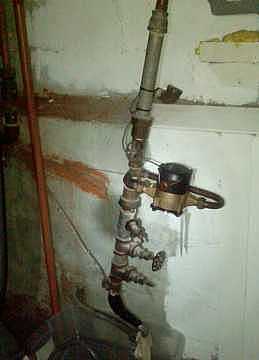 that the water main was leaking were (2)two broken main control valves in place before the meter, an illegal hose connection before the water meter, and a section of galvanized pipe after the water meter that was causing low water pressure. This is a prime example of when hiring a water main contractor with integrity and experience can pay dividends and have unseen benefits that an unknowing homeowner might not be aware of.
Using a 'Uniform Pricing Policy' Joseph L. Balkan Inc.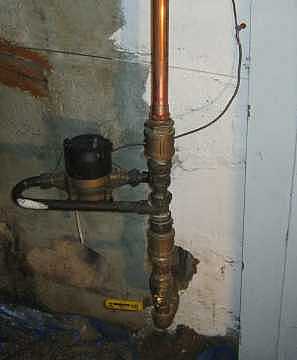 had a water main crew on site within 60 minutes of a signed contract, and the water line replacement was completed in less than eight hours at Balkans usual competitive prices. In addition the (2)two defective main control valves were removed and replaced with a new valve that exceeds NYC DEP code requirements, and the illegal hose connection was removed. This resulted in plumbing violations and the need for future plumbing work being removed at no charge while performing the water main replacement. Balkan also took steps to increase water pressure to the house by removing the galvanized pipe and installing new brass piping at no additional charge.
Providing a premium level of water line replacement service,

including addressing additional water main issues such as satisfying NYC DEP violations at no charge and at the most reasonable of prices, is standard company policy at Balkan. What may be considered extraordinary water main service by some is what is demanded and provided by Balkan. For over 50 years – Results Not Excuses.