St. John's University recently suffered a water main emergency at their primary campus location on Union Turnpike in Queens. A few factors made this Queens water main emergency more pressing than a typical water main break. The major pressing issue was that the water line broke on a Saturday morning just in front of Lou Carneseca Hall, the site of a nationally televised women's basketball game scheduled for the very next day. While a major university such as St. John's would typically require emergency service for a water main break, this situation was time sensitive. Even though the break occurred on a Saturday, Balkan had a representative on site within an hour.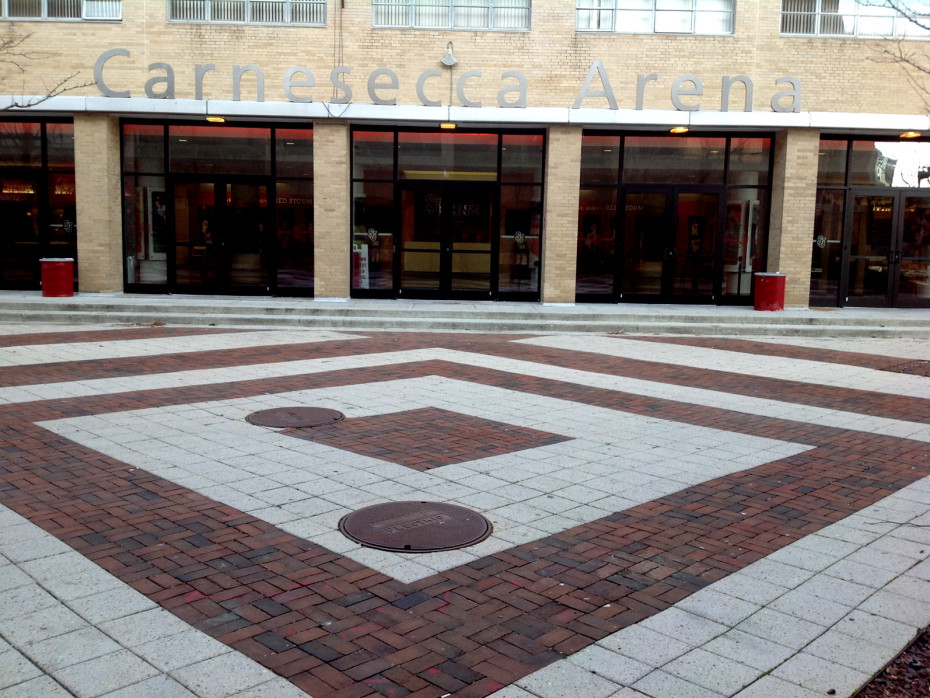 Once the degree of this Queens water main emergency was assessed a repair crew was on site within two hours. Being a highly experienced water main contractor means having proper personnel, equipment, and material available at any time. In this case all items including 8″ ductile iron pipe and specialty fittings were in stock and available. Having required material in stock is vital because many supply houses that would stock such specialty plumbing items are closed on weekends.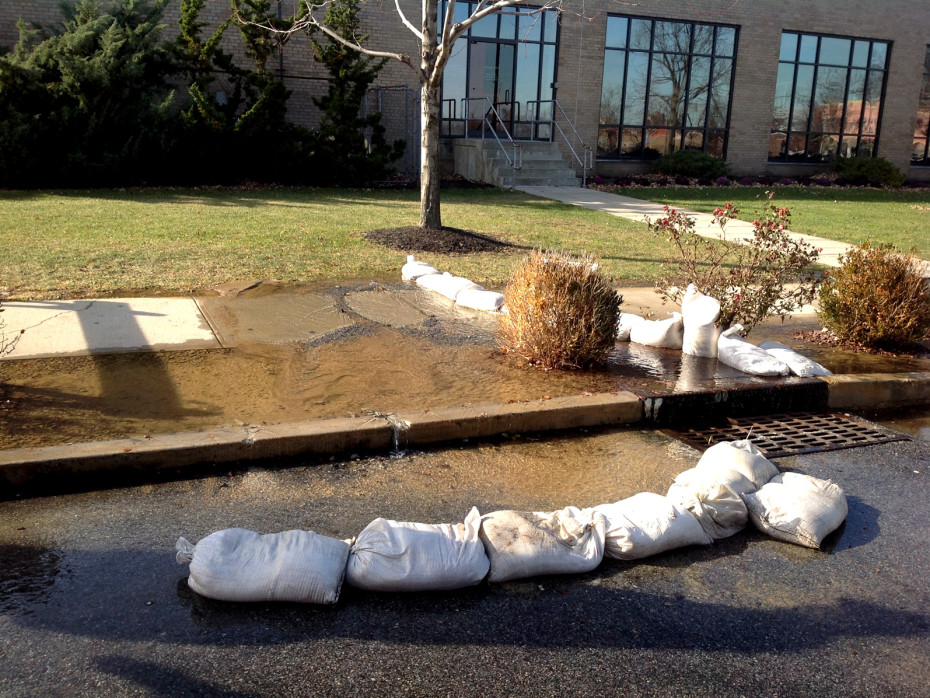 Another important issue when dealing with a Queens water main emergency, or any water line break for that matter, is properly backfilling the excavations. Typically a water line leak will result in the ground being completely saturated with water. That would mean that excavated soil would be unsuitable for backfilling the excavation, and could result in settlement at a later date. Ground settlement can result in premature failure of a pipe repair or of another section of the water line. In addition if the ground settles it can be the cause of a trip and fall, or failure of a newly restored cement work or an asphalt surface. That is why Balkan Sewer And Water Main Service always trucks out unsuitable excavated material and trucks in NYC DOT approved backfill material. Balkan does this even when the work is not in a NYC roadway or sidewalk, as was the case at St. John's University. On this job sixteen cubic yards of material was exchanged to ensure a sound bed for the repair, and no future settlement.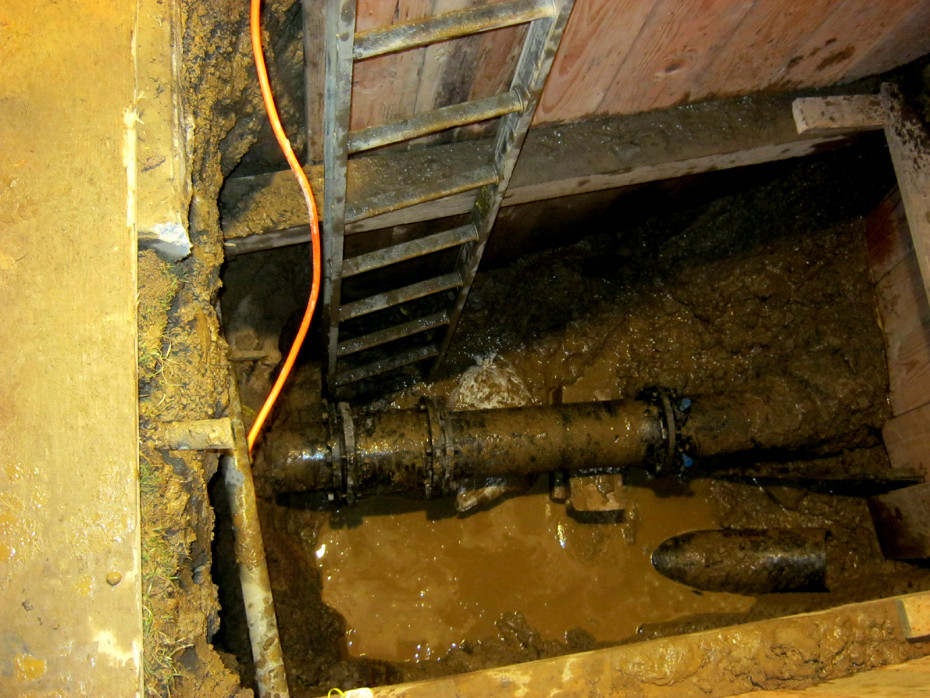 The last part of quality water main repair is the finished restoration of disturbed surfaces. In this case the concrete walkway fronted Lou Carnesecca Arena, a highly visible and heavily trafficked walkway. Balkan in-house cement masons were on site shortly after the completion of the main line water repair and performed a high quality restoration of the walkway. Using a careful mix design, Balkan concrete restorations are long-lasting and high-strength as well.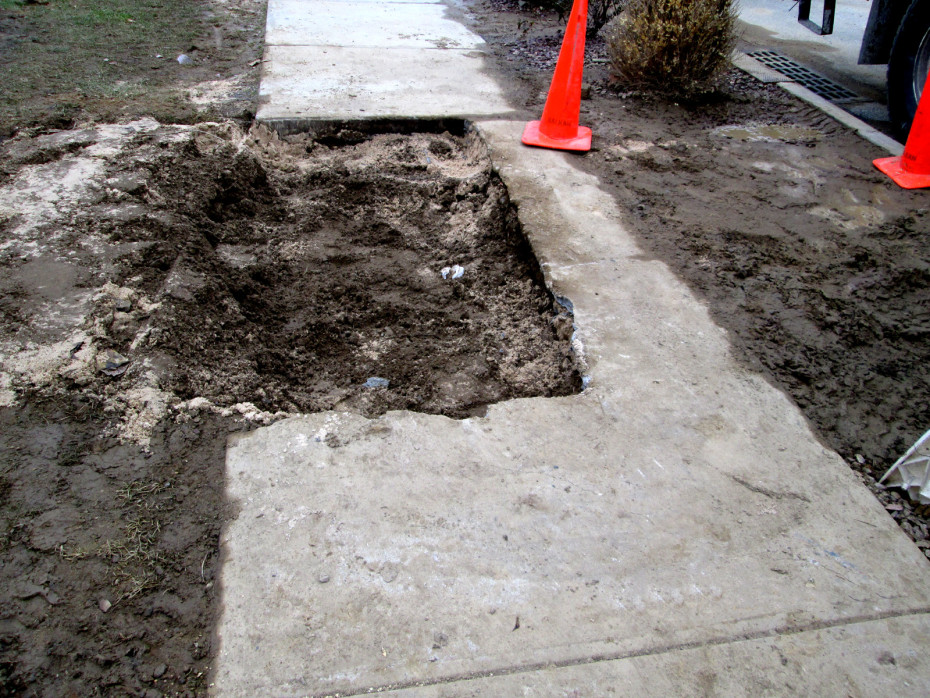 Balkan likewise has in-house asphalt paving crews that pave to the strict code and guidelines of the NYC DOT. By maintaining a highly trained paving crew, backed by the proper equipment, Balkan performs asphalt restorations that are long-lasting and perfectly flush with the surrounding surfaces. Even inside private properties Balkan adheres to DOT code to provide a high quality restoration that will free form defect for many years. Balkan asphalt work frequently exceeds the quality of the pre-existing asphalt.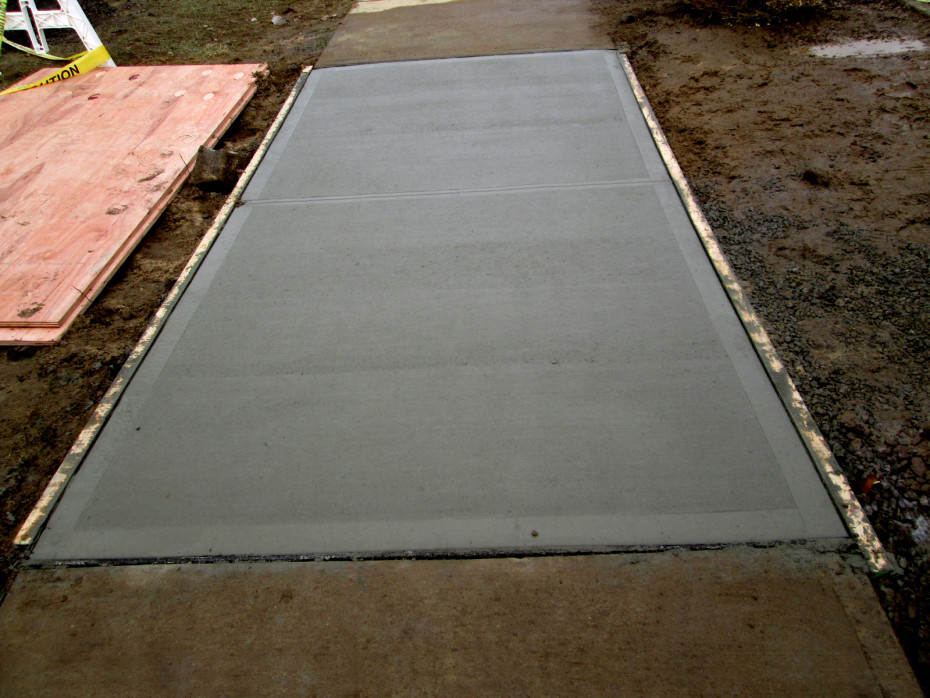 Whether for a major educational institution like St. John's University, or a for simple on family house, Queens property owners have been trusting Balkan Sewer And Water main Service for over 60 years. Our centrally located offices in Richmond Hill typically provide a response time of less than one hour with rates that are the lowest in the entire NYC plumbing industry. Free and no-obligation site visits are available seven days a week, even after typical work hours. Online inquiries, including requests for expert advice, are also responded to seven days a week without any obligation to hire or fee.
Being dedicated to servicing the community with honesty and integrity has made Balkan the largest sewer and water main contractor in the city of New York.
  [button link="/contact-balkan-plumbing/" bg_color="#EA6E24″ window="yes" size="xl"]Get a FREE on-site visit today![/button]