Jamaica Avenue in Richmond Hill Queens is a highly trafficked and busy shopping area. When a Queens water main replacement is needed, safety precautions must be taken. The overhead elevated train tracks limit motorists' visibility, and make additional safety measures necessary. Situations such as this are when Team Balkan shines. As safety is our priority, we welcome unique circumstances and challenges. With years of experience solving water main and septic problems in Queens, we are ready for these challenges. This recent installation provides an example of a positive resolution for a Queens property owner.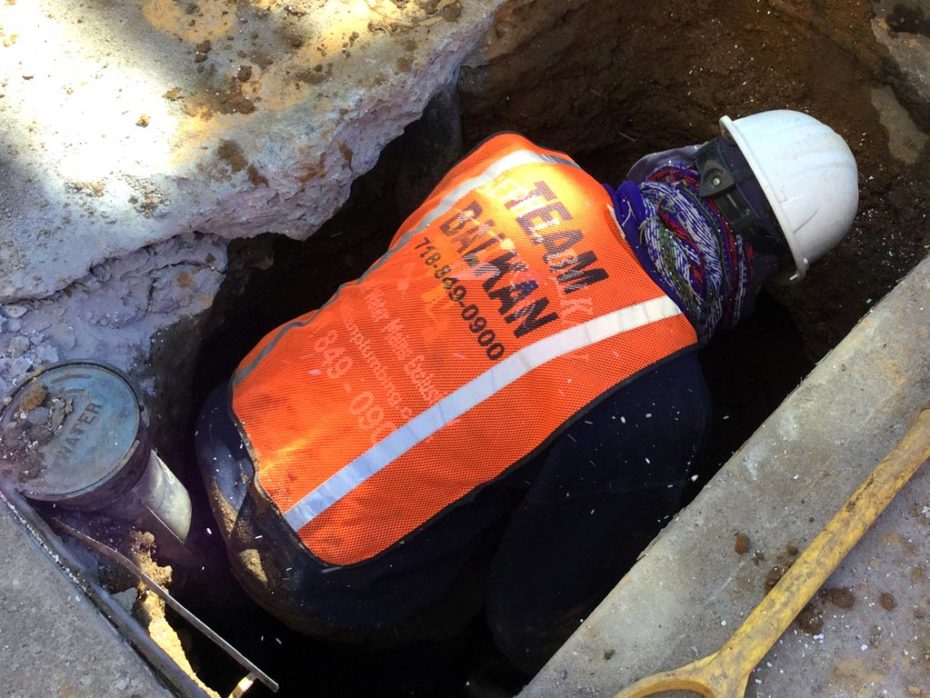 With safety cones, temporary fencing barriers, and safety signing, Team Balkan created a safe and efficient workplace. They were able to perform a water main replacement with a minimum of presence and disruption to the busy shopping area around them, and with a minimum of mess. The street remained clean, and there was virtually no disruption to the flow of traffic. Jamaica Avenue is a clothing shopper's mecca. Team Balkan solved the water main replacement problem without disrupting the shopping, or presenting any safety issues, a big plus for both store proprietors and customers alike. As is customary for a Balkan water main replacement, all disturbed surfaces were permanently restored within 24 hours. Yet another aspect of Team Balkan's award winning safety protocols.
As overhead train tracks limit motorists' visibility, it was necessary for the work area to stand out without interfering with Jamaica Avenue shopping. Team Balkan successfully accomplished this. However, this is not unusual for Balkan. As the "go to" company for Queens sewer and Queens water main repair, this team of professionals has been a familiar sight over the last sixty years, and they solved many thousands of Queens water main and septic problems.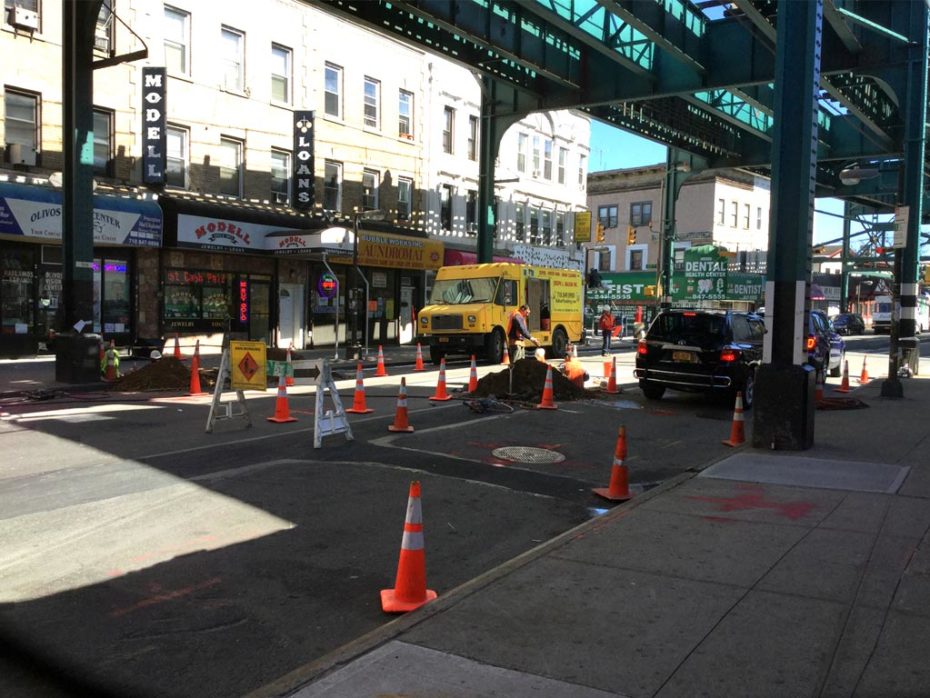 Balkan ensures customer satisfaction with professional installations, even in the midst of tackling tough, unique situations. Queens has unique issues such as multiple underground utilities, specially landscaped properties, additional plumbing added to the home or business, wrought iron fencing, block fencing, or in this case, elevated train tracks. Team Balkan has successfully met all these challenges over the years.
Contact Balkan Sewer And Water Main for any water main or septic replacement problems in Queens. With over sixty years experience and plenty of customer satisfaction, we can tackle any water main or septic problem you may have while keeping your landscape, fencing, or commercial business intact and unscathed. Call for a free on-site visit, which is available seven days a week, and even after hours.