Underground plumbing is affected by a myriad of factors and field conditions. These many items go beyond the material or the age of the piping. Repairs of new installations of subsurface plumbing are affected by such things as utility obstructions, and above ground obstacles such a s trees. Another factor that affects underground plumbing is when a public roadway is raised.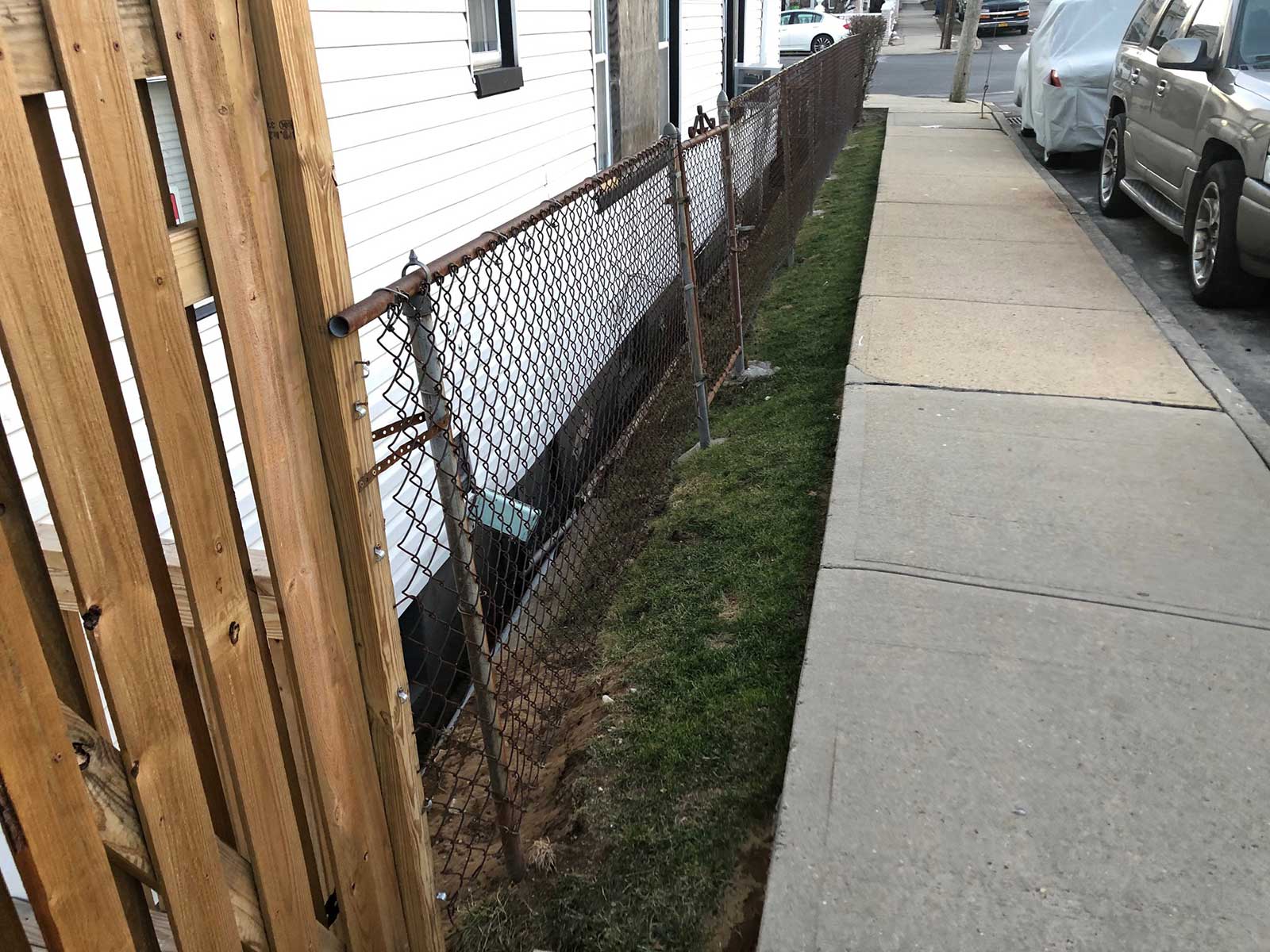 Why would a city roadway be raised?
You may ask why a city roadway would be raised. Though not common, many roadways in NYC have in fact been elevated and raised. In most cases this is done when a severe dip on a roadway exists. Frequently this is on an old roadway that was not developed of planned as a city street. For instance, in Queens there are roads that fronted old farms. As areas got developed, the roads were brought to current code. In some instances that meant they were raised and made level.
How a raised city roadway affects underground plumbing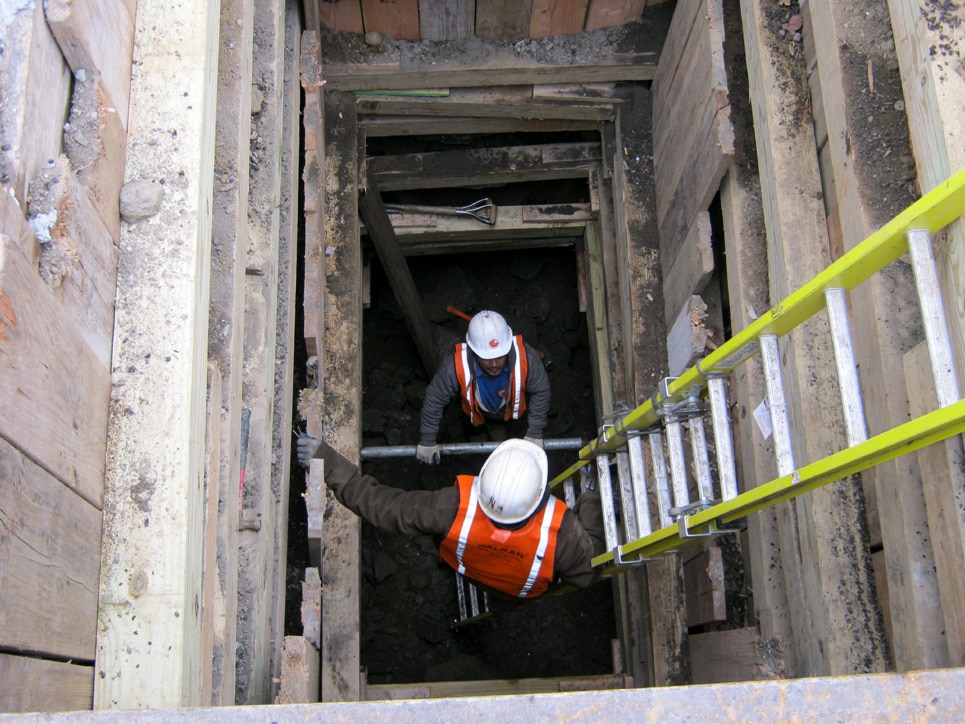 In some cases roadways are raised 5′ or 6′. But in other cases, the road may have been raised by 9′ or 10′. You may think that the main trunk lines under the roadway were raised as well. But, that is frequently not the case. If the main water line under the roadway was not raised, it could be many feet deeper than the typical 4′ or 5′. Excavating for a water service line repair or replacement becomes much more intricate when the excavation is deeper than 6′. It typically then involves a backhoe, additional labor, and road restoration as well. Needless to say, this all adds greatly to the cost.
Raised roadways and underground house sewer work
As sewers work on gravity, frequently a public sewer cannot be raised along with the roadway. This creates a situation where the public sewer can then be extremely deep. Most public sewers in NYC are between 10′ deep and 12′ deep. If a roadway is raised by 5′ or so, it would add at least one day to any underground plumbing sewer job. This equates to a few thousand dollars. Needless to say, it would be nice to know if your roadway was raised before the fact.
The 5 Ways to tell if a roadway has been raised
There are actually a few ways to tell if the roadway fronting your home was raised. Probably the easiest is to ask a resident who has lived on the block the longest. However, there are 5 other common-sense ways to look into it. What follows are the 5 tell tale signs that your sidewalk and roadway have been raised from their original elevation.
1. Your property is lower then the public sidewalk or roadway
Many properties have raised yards, and gracefully slope. However, homes are never planned and developed to be lower then the public sidewalk and roadway. If your home's property is lower then the outside public domain, the road was probably raised.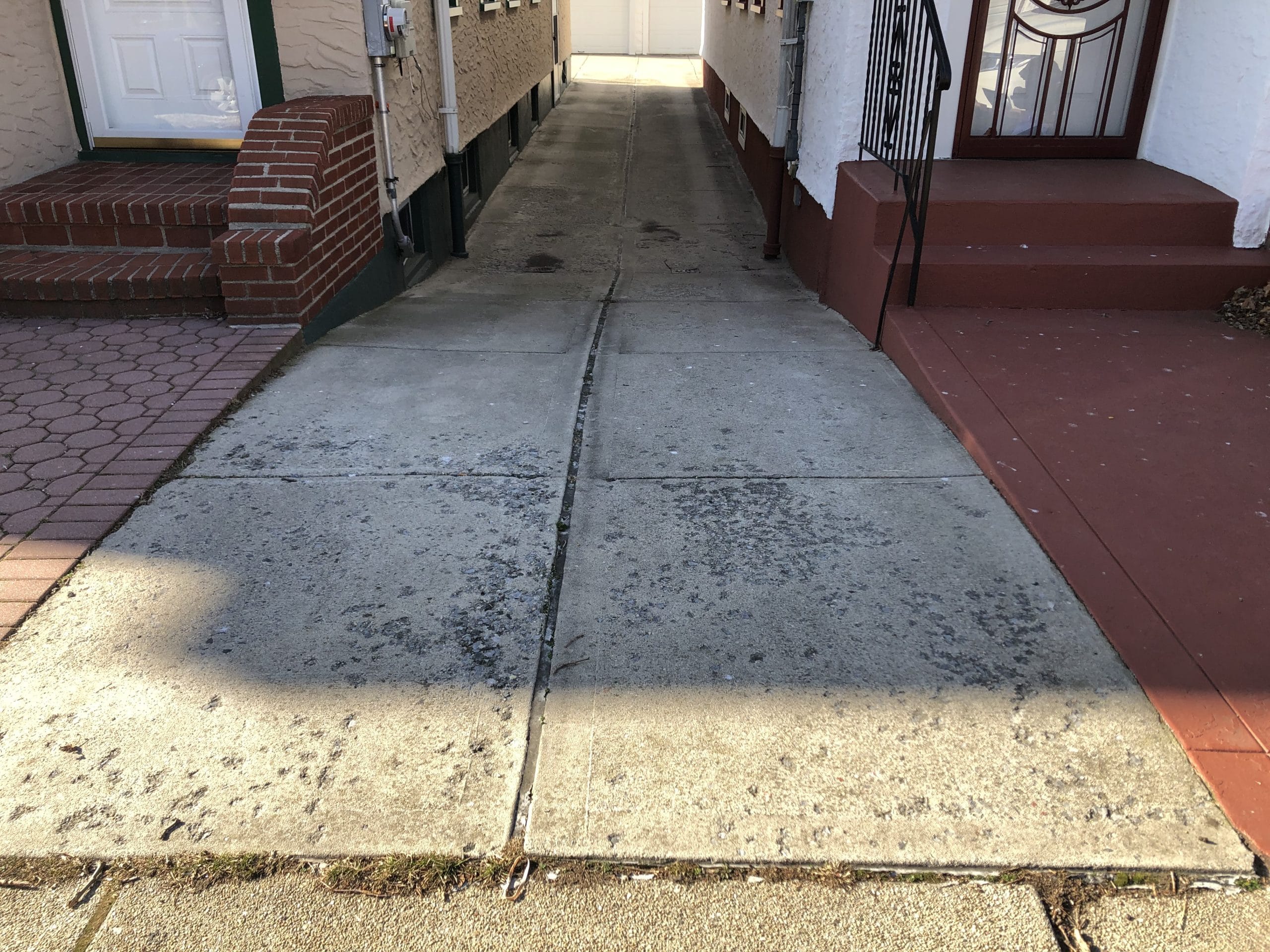 2. You have a large retaining wall at the property line
Similar to above, many homes have retaining at their property line. Typically a retaining wall is in place to hold back a raised yard. If you happen to have a retaining wall that is the opposite, holding back (retaining) a higher public sidewalk, the road was almost certainly raised.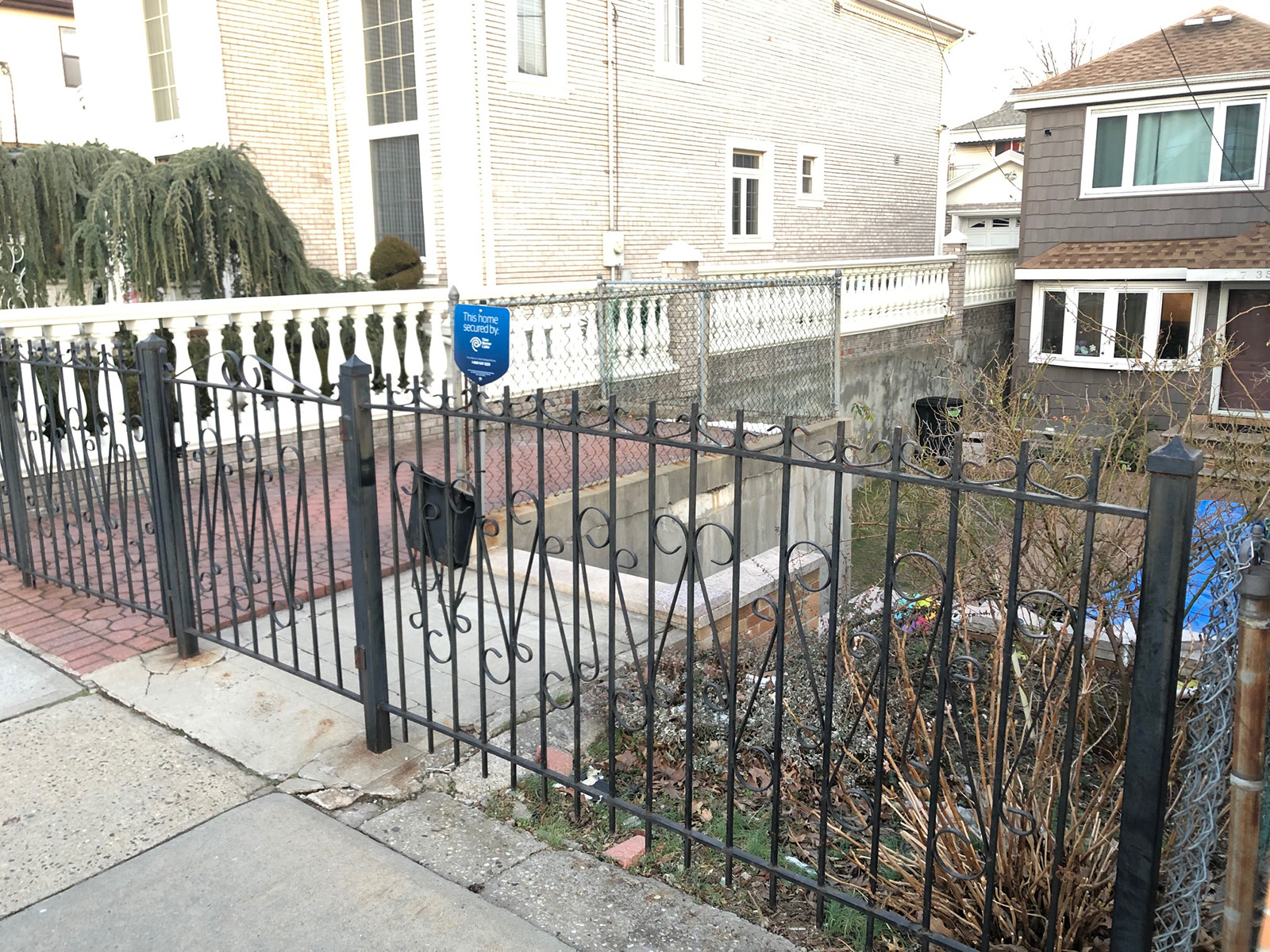 3. The fire hydrants on your block are lower then normal
We all know the basic appearance of a fire hydrant. If the fire hydrants on your block look low, just above the grade, the roadway may have been raised. Unfortunately when roadways are raised, the old fire hydrants are frequently left in place. This is another telltale sign of a a change in street elevation.
4. Check the depth of the city water main
As stated, underground plumbing work is dramatically affected by the depth. Typically left to a professional, there is a way to check the depth of a city water main. On most blocks there are manholes that cover main line gate valves. In NYC they may be labelled as NYWS or DWS. Some may simply be labelled Water. Lifting the cover will uncover the top of the main line valve. Measuring from street grade to the top of the valve, then add a foot or so, will give a good idea of the depth of the main itself.  If that calculation is greater than 5′, your street was probably raised at some point in time.
5. The depth of the city sewer
The depth of a city sewer is measured identically to that of a city water main. However the manholes are labelled differently. Most NYC manhole covers are simply labelled as Sewer. In areas where there are Storm and Sanitary sewers, open the Sanitary manhole cover. Again, this is task best left to professionals.
The NYC Underground Plumbing Expert
Regardless of your underground plumbing issue, Balkan is considered the expert in the field. Balkan Sewer And Water Main Service has been family owned and operated for well over 65 years. Regardless of your need contact Team Balkan. We are available 7 days a week, and provide expert advice, as well as free on-site visits.