Septic systems are rarely found inside the five boroughs of NYC. Almost all areas have a public sewer system fronting their property at this time which they are connected to. There are some exceptions such as Douglaston Manor which is located in Northeast Queens. Previous exceptions were Broad Channel and Hamilton Beach both also located in Queens, which both now have access to the public sewer system. When a public sewer is installed a property owner typically has around six months to connect to it or face fines and penalties. Some owners manage to fall between the cracks of enforcement and delay connecting for reasons of their own even though they risk being fined.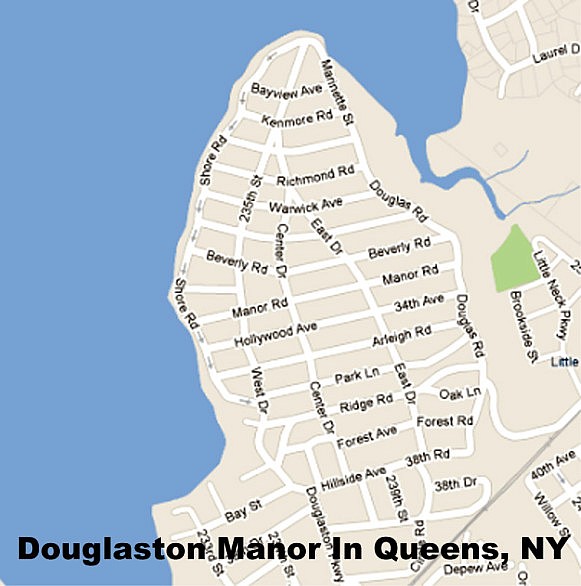 When a septic system ceases to function properly and a city sewer is available for connection it is illegal to repair the septic tank – permits must be filed and a legal connection to the NYC sewer must be made. When no NYC sewer is available for connection there is no other choice but to repair the system. Oddly because few NYC sewer contractors are familiar with sewer systems such as these contractors from Long Island may have to be be called. Whoever does perform the work it is important that it's verified if  permits are required from the Department of Buildings. It is also very important to check that the contractor is fully insured for liability and workers compensation. Performing work on a cesspool is very tricky and has inherent dangers such as exposure to potentially fatal methane gas and trench collapses.
A septic system can stop functioning for 4 main reasons
Collapse over a cesspool

The tank is fouled with grease or organic matter and needs to be treated and/or pumped out. In some cases the inside walls of a septic tank must be cleaned. Needless to say this is specialty work that must be performed by a licensed professional.

The ground around the tank is completely saturated and an additional tank has to installed to provide proper disposal of waste water. In this case an engineer or architect may be needed to properly spec out the tank.
The sewer pipes either leading to the tanks or connecting the various tanks is clogged or collapsed. The first step would be to call a sewer cleaner to determine if all is needed is a cleaning.
The most severe condition is if the tank itself has collapsed. This can happen for two primary reasons. The first reason is because in the 'old days' the tanks were made out of cinder blocks which are prone to deteriorate – modern tanks are made from precast concrete which is a much linger-lasting installation. The second reason is if the cover on the tank breaks or shifts. Over the course of many years, or if disturbed during a cleaning, a cover can break causing the soil on top of it to collapse into the tank itself. Not only is a tank collapse a costly repair, but it poses a serious risk of injury or death. As a note never place a swimming pool above the location of a septic tank – the added weight or a leak can have terrible consequences.
  How about building a septic system for a new house?
On various occasions an unsuspecting developer purchases a lot to develop that does not have a NYC sewer fronting it. They sometimes assume that they can build a septic system to service the new property – or that the City will build them a sewer. Those are two very incorrect and very costly assumptions. In many cases the developer has purchased property that is financially impractical to build on.
A newly constructed  building is not permitted to be serviced by cesspools or a septic system in NYC – it will not be approved by the Department of Buildings. Only existing buildings without a City sewer fronting their property can be grandfathered in to use a cesspool and an overflow tank or tanks.
The City of New York will not incur any of the cost for building a new sewer or extending an existing city sewer for a new house. The entire cost of hiring an engineer, the plan approval process, and the work itself is absorbed by the developer. It is typically many thousands of dollars to build or extend a city sewer which depends on the length of the sewer run and the location of the property. Then there is the cost to install the new house sewer connection itself. In some very special cases there may be an exception such as the upcoming major development of the Willets Point area of Queens which currently has no public sewer system. In some documented cases a builder has resold a property at a loss after they discovered there was no available public sewer fronting their property.
Are the dangers real when working on a septic system?
Below are two reports of death from exposure to sewer gases. In most cases there is little time to react or escape and the results are frequently deadly.
Deadly Sewer Gas
written by Julius Ballanco, PE
courtesy of  Plumbing&Mechanical.com
Confined spaces can be deadly when combined with hydrogen sulfide. You may have missed the news story about three crew members dying while repairing a waste line aboard the Royal Caribbean ship "Monarch of the Seas." The ship was docked at the Port of Los Angeles.The accident report indicated the crew members were replacing a section of pipe connected to the ship's sewage system. The broken line released about 5 gallons of sewage, as well as sewer gas into the starboard propeller shaft tunnel.
While the ship provides breathing apparatus for certain repair operations, this was not considered a repair requiring such apparatus. After the medical emergency was declared, a rescue team — wearing breathing apparatus — went into the tunnel to retrieve the bodies. Los Angeles County fire officials first identified the gas that killed the workers as methane. However, after further analysis, they determined it was hydrogen sulfide. Of course, both methane and hydrogen sulfide are constituents found in sewer gas. There can be a number of other chemicals in sewer gas, as well.
Unlike methane, though, hydrogen sulfide is slightly heavier than air. Rather than rising to vent out of a space, hydrogen sulfide sinks and concentrates at lower levels.
When I heard the first report that it was methane that killed the crew members, it didn't make sense. Methane is not toxic when you breathe it. However, methane can displace the oxygen in the air, resulting in asphyxiation. Normally, when a worker dies from asphyxiation, that is how it is reported, not a death from methane gas.
When the investigation changed to death by consumption of hydrogen sulfide, that made complete sense. A brief exposure of high concentration of hydrogen sulfide can kill you; the gas is toxic. This is an important fact often missed by our industry.
Sewer gases blamed in deaths of workers
courtesy of The Portland Press Herald
Maine's chief medical examiner has determined that two men whose bodies were pulled from a sewage pump tank in Kennebunkport on Tuesday died from inhaling sewer gases.
Autopsies done Wednesday on the bodies of Richard Kemp, 70, of Monmouth and Winfield Studley, 58, of Windsor showed they died from "hydrogen sulfide toxicity in a confined space with terminal inhalation of sewage," said a press release from Kennebunkport police.
Hydrogen sulfide is a toxic gas given off by bacteria in sewage. Its effects are sudden in high concentrations, causing an inability to breathe, unconsciousness and death.
The men were working on a submersible pump in the tank at the Lodge at Turbots Creek. The concrete tank, with its floor 9 feet below the ground, is roughly 4 feet high by 5 feet wide by 6 feet long, accessed by a manhole.
The men were experienced workers who had installed and serviced sewer pumps across the state. Neither one was wearing special breathing apparatus when the bodies were recovered, officials said. One of them was wearing a Tyvex suit.
Officials are awaiting a report from a contractor who was hired to inspect the tank to determine what may have happened.
The federal Occupational Safety and Health Administration plans to review video and photographs taken inside the tank as investigators probe whether an equipment malfunction may have played a role in the men's deaths.
When the bodies were found just after 11 a.m. Tuesday, the 1,000-gallon tank they were in was overflowing, even though it had been pumped out less than an hour earlier. That would suggest that wastewater from the municipal sewer system had flowed back into the private system, which serves the 26-room hotel where the men were working.
The Kennebunkport Sewer District maintains a 6-inch sewer line that is under constant pressure because the sewage is pumped uphill from the base of Turbots Creek Road.
Kemp and Studley knew the dangers of working in enclosed spaces, and with the gases that can accumulate when sewage is present. They were employed by Stevens Electric and Pump Services of Monmouth, a well-regarded company that services sewage and water pump stations around the state.
The men apparently were replacing the pump for the tank, but the pump they had was the wrong size so they were waiting for a replacement to be delivered, said Police Chief Craig Sanford.
There were no witnesses to the incident. The men were outside the tank while it was being pumped by another contractor, and were in it when he returned from dumping his load, 30 to 45 minutes later.
Kemp's friend, Paul Fox of Monmouth, said he believes that Kemp and Studley were flooded with water while down in the hole, and that it was an accident and not the result of negligence or a failure to follow correct procedure.
Karen Billups, assistant area director for OSHA, said she cannot comment on specifics of the investigation until it is complete. She said the agency's investigator will be given a copy of the pictures taken inside the tank, and the report prepared by an investigator retained by the town.
Working in confined spaces is inherently dangerous, say people in the industry. One major hazard in dealing with sewage is hydrogen sulfide. The gas has a "rotten egg" odor, but people can quickly lose the ability to smell it in high concentrations, according to a fact sheet from OSHA.
The fact sheet says that if the gas is present, a work area must be ventilated continually or workers must wear special breathing apparatus.