As subsurface experts, we sometimes feel like we have seen it all. But working underground often includes rock breaking. And knowing how rock break correctly, using the most modern tools, makes all the difference. Spending time underground is a way of life when you live in Manhattan and the boroughs, but you do not typically think about subway logistics. You surely do not consider how they managed to dig through solid bedrock to build the tunnels. The same obstacles apply to water and sewer line installations.
You may take it for granted that your new sewer will be installed without difficulty. You may also assume that water will be there, where and when you need it, magically appearing in your faucets. But when rock is encountered, hiring the wrong subsurface contractor can be a budget breaker.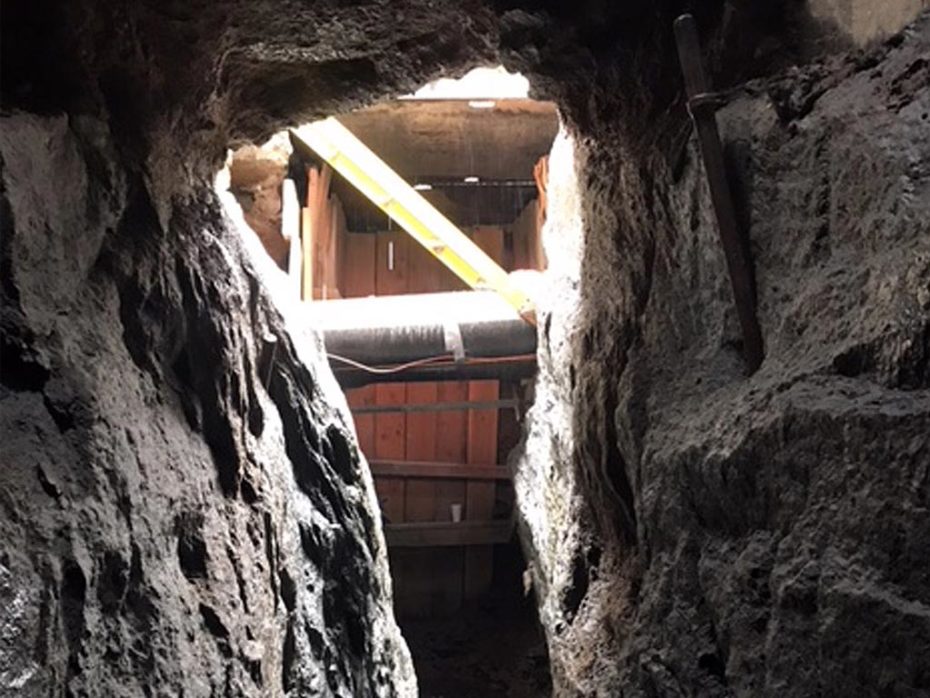 When you need Manhattan sewer work, rock breaking may become an unpleasant reality
When you find you have to do some work to your pipes or your sewer lines, your commute may be spent musing over the details of tunnels and digging. Your rock breaking ordeal is on a much smaller scale, but the concept remains the same. Your sewer contractor must create an opening through dirt and rock. And since rock breaking can quickly lead to bank-breaking, here is how to finish your project within your budget.
A primer on Manhattan bedrock
First, a quick primer on New York geology. If you have ever wondered why the skyscrapers are all between Midtown and Downtown, the answer is Manhattan Schist. This, along with two other major rock formations, Inwood Marble and Fordham Gneiss, are what you are standing on right now. Over the millennia, these giant slabs metamorphosed and settled to create the foundation for the city and the rivers surrounding it. The ridge you can see along Dyckman Street on the Upper West Side is part of the Inwood Marble formation.
The Manhattan Schist runs the length of the island, from Henry Hudson Bridge to the Battery. This deep bedrock is necessary to stabilize the tall buildings, as the foundations are dug hundreds of feet deep and something underground has to be strong enough to secure the structure. There is a rock valley south of Washington Square where the hard schist falls away to sediment, so the buildings are shorter there until the valley ascends back around Chambers Street.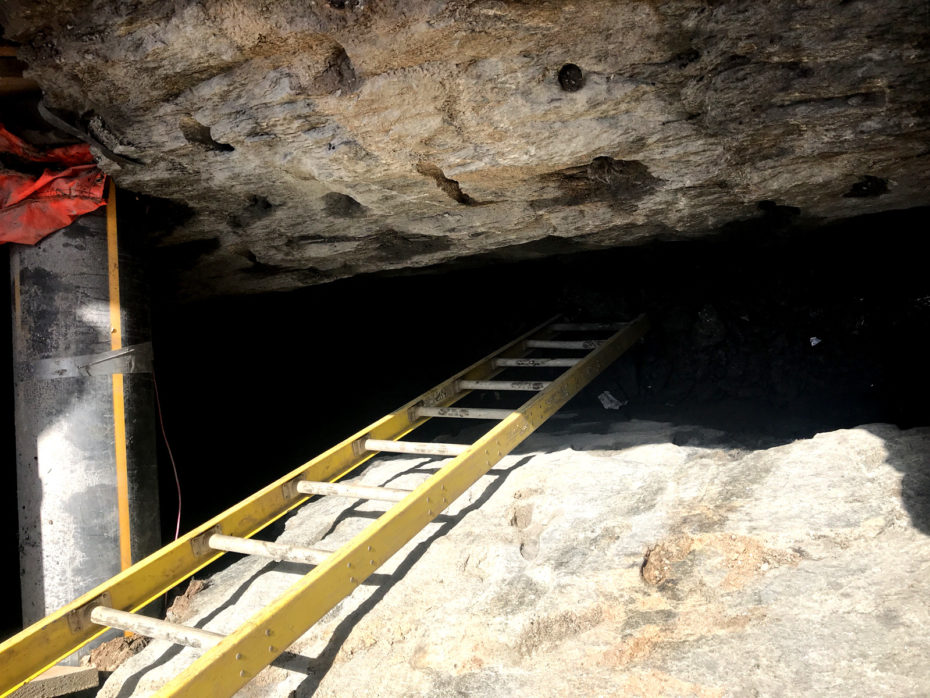 This close to the surface bedrock is why you should be prepared for rocks invading your planned pipe route, and confirm that any company you hire to work on your pipes can handle unforeseen rock breaking.
Modern tools for an age-old obstacle
Balkan Sewer and Water Main Service has the equipment and expertise to manage rock breaking and ease the bank breaking. They implement a hydraulic rock breaker to expedite bedrock demolition, saving time and expense. Balkan recently used that tool in a new construction project at 558 West 161st in Manhattan–the schist sweet spot. The hydraulics allow for more precision cutting with less labor, equipment, noise and waste. This all translates into lower costs; and the ability to drill the dimensions you need is a definite advantage in a plumbing project, regardless of the overall scope of work.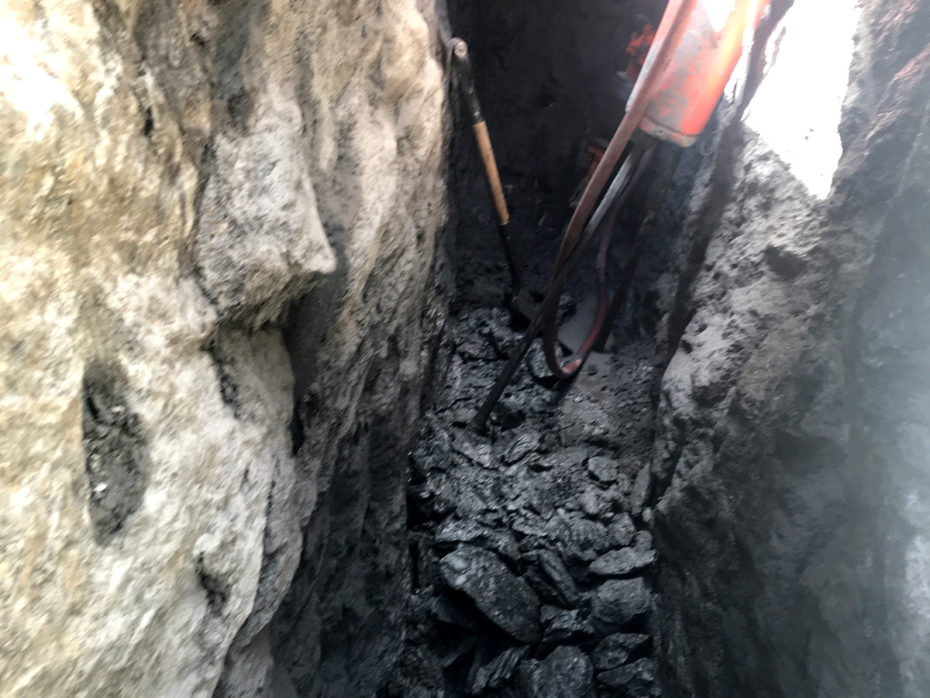 Team Balkan is expert at rock breaking, not budget breaking
Balkan has been in business for over sixty-five years and is still a family-run company. In that time they have developed knowledge and customer service that is unmatched in the five boroughs. They do residential as well as commercial work. Furthermore, they understand the ever-evolving NYC building codes and regulations. Balkan's expertise allows you to rest easy that your project is up to code and properly permitted. If you are concerned that such a large company will be too expensive, consider the ways Balkan is more cost-effective.
Balkan has a large, highly trained and licensed workforce. So whatever unique qualities your project may have, they have the staff to do the work right and get it right the first time. They own their equipment, so if they do hit rock while they are digging your new lines, the specialty rock breaker is readily available. You will not ever incur any extra costs from truck or equipment rentals. Likewise, outside labor will never be required – Balkan work force is skilled at any subsurface issue. Since there is no need to rent equipment, there is no need for hiring subcontractors. When you need the best plumbing contractor in the boroughs, contact Balkan today!