Sewer repair or replacement work, new installations, house sewer repairs, and even underground plumbing work frequently entails dealing with rock conditions. In NYC frequently rocks are encountered that are too large to move by hand. Traditional methods of dealing with a rock condition would be to offset the house sewer around the rock. Other options include rock breaking by use of jackhammers, or in some extreme cases by rock blasting. All of these methods are very time consuming. They also add a great deal of expense to the cost of a new house sewer or sewer repair. Not to mention an increased chance of a job site injury while rock splitting.
Hydraulic rock splitting is safer, faster, and cheaper
There is another way to perform sewer repairs or other subsurface plumbing work when dealing with rock too large to move by hand. Balkan Sewer And Water Main Service performs rock breaking and removal of rock in a fraction of the time of many competitors. This translates into at a fraction of the cost of traditional means. Additionally the rock splitting is done in a much safer manner. This virtually eliminates work-site dangers associated with typical rock breaking during a sewer repair.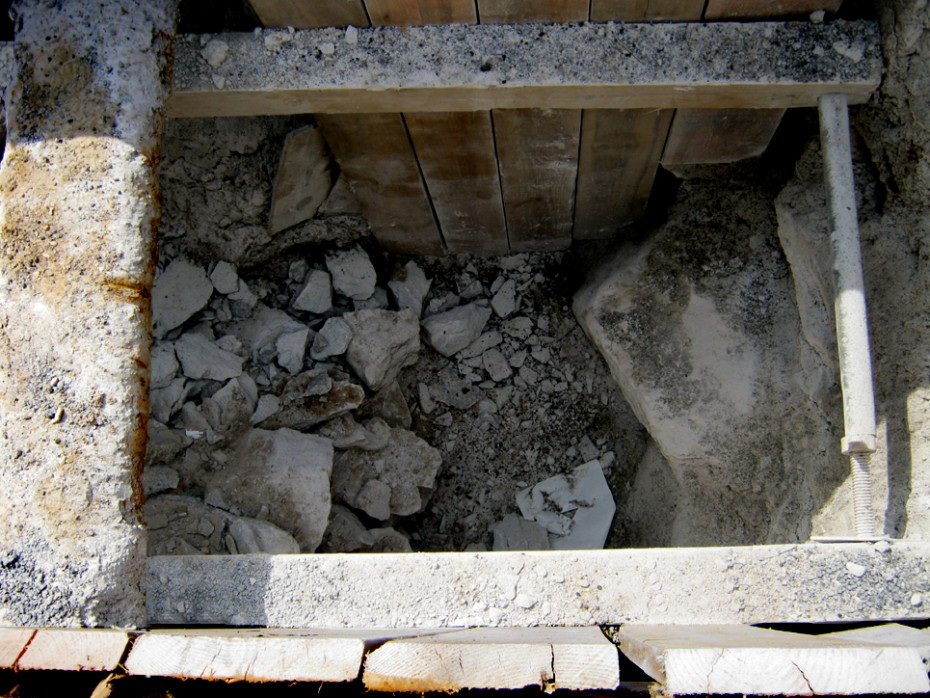 The house sewer installation featured in this video was completed days ahead of schedule. This was due to Balkan using the most up-to-date methods, which includes hydraulics. Without any use of jackhammers or intrusive means the rocks were split and removed, and without any fanfare. The entire rock condition was addressed in two workdays where usual means may have taken two weeks. As rock splitting usually is based upon time and material, the client saved many thousands of dollars. Ever wonder how rock splitting was done in the old days? Believe it or not, before the advent of pneumatic and hydraulic tools, rock breaking was done using fire and water! Once a large rock was found inside an excavation on a small project, wood would be gathered. The wood would them be placed on top of, and around the rock. It would then be ignited, and left to burn. Once the rock was red hot, it would be doused with buckets of cold water. The severe change in temperature would cause the rock to shatter. Naturally, depending on the size of the rock, the process might have to be repeated more than once.
Balkan is your NYC rock splitting expert
Whether for its own sewer or water main installation work, or as a service to other licensed professionals, Balkan provides a sensible answer to any subsurface problem. When a job reverts to time and material, saving time, saves you money. Being a reputable contractor means providing a win-win solution for your clients. And providing specialty services such as hydraulic rock breaking makes Balkan the sewer and water main contractor of choice throughout NYC. A position Team Balkan has held for well over 60 years.