A school water main break is something that most districts try to avoid at all costs. Of course the occasional snow day is an event historically celebrated by children. However, no one wants to close their school for days or weeks as a result of a maintenance issue. Unfortunately, sometimes school water mains break and the only thing to do is fix them as quickly as possible.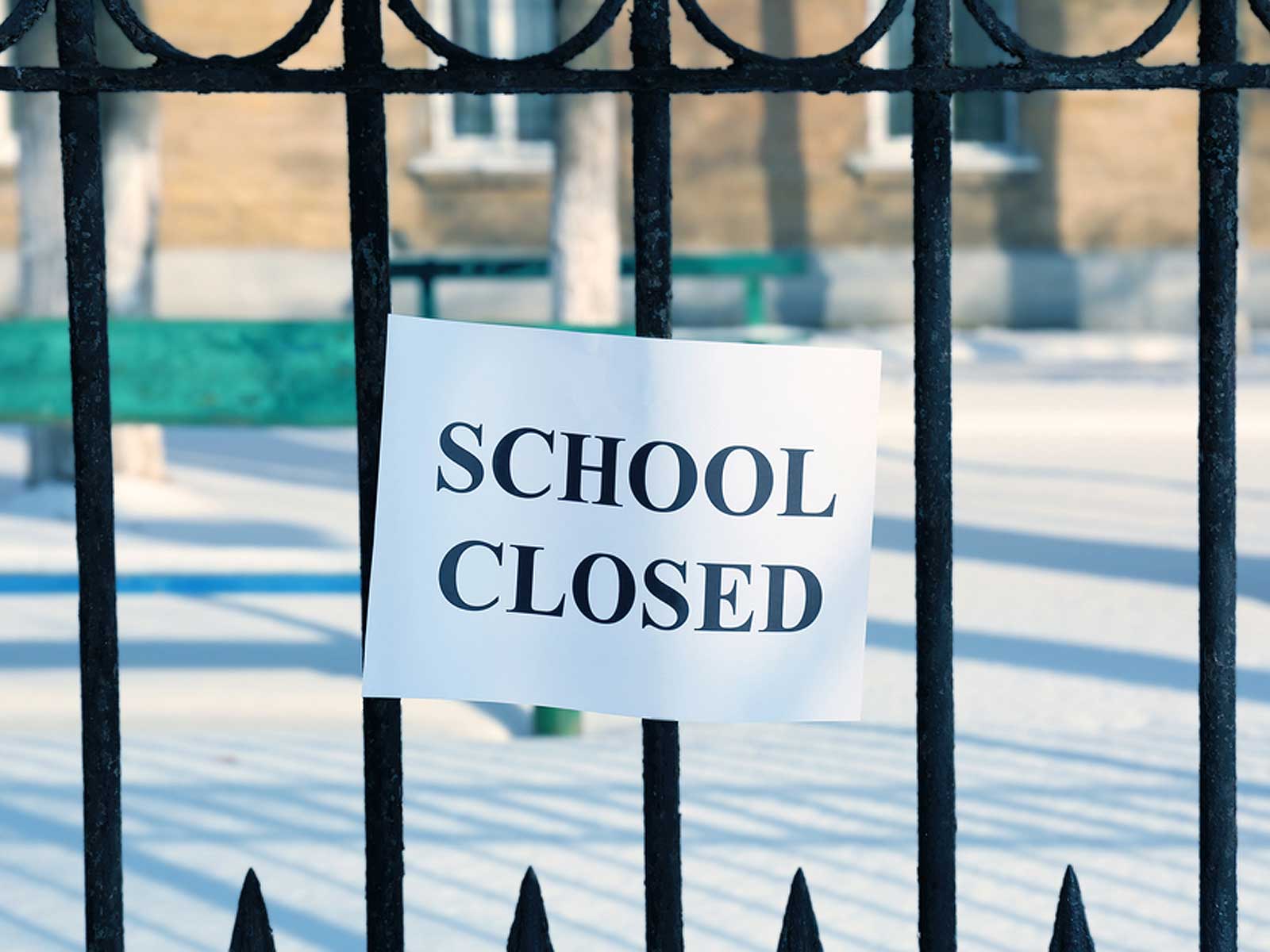 Even if you have the risks of  water damage are under control, a lack of water to a school is a serious problem. Fortunately, there are a few steps that your school can take. These steps will keep class in session, and the curriculum on track without putting children's health or safety at risk.
1) Prevent Water Damage and Call a Fast Repair Team
The first goal is to make sure that your broken water main does not cause excessive damage to the school structure. Structural damage, which includes mold, will need to be repaired in addition to fixing the water main itself. After you contain any flooding, call a repair team well-known for their reliable and rapid repair solutions. The first goal is to cap any flooding, then to get your water main back in working order. Typically a water service line for a school is much larger than one for a home. Therefore the size of the leak from a school water main break can be much larger as well.
2) Use Water Trucks to Keep Kitchens and Bathrooms Functional
Once water damage is contained, the biggest problem with a school water main break is that no water is supplying the kitchen or bathrooms. The ability to provide lunch and sanitary facilities for children is essential. In some cases you may be able to bring in water from an outside source. The Wilmot Elementary school in Denver, for example, brought in water trucks when their water main broke. This resulted in them being able to keep the kitchens and bathrooms functional so the school could remain open. However in most cases the best solution is a rapid repair. In many cases a water main contractor working around the clock can avoid lost school days.
3) Bring In Lunch from an Outside Kitchen
If water trucking isn't an option for your school, then you'll need an alternate way to provide a healthy lunch to all the children. Nowadays many children rely on school lunches rather than lunch from home. Most school districts include a network of cafeteria kitchens. So you may be able to ship in prepared meals and ingredients from other nearby kitchens. The ovens and coolers still work, so you can even provide hot meals and cold drinks with a little help from the other kitchens in your district. Then ship the dishes out or wash-water in to clean up for tomorrow.
4) Provide Shielded and Monitored Porta-Potty Stations
If you can't get water pumped into the bathrooms, then portable bathroom facilities can be constructed. Porta-potties have been a go-to solution for buildings during a water main crisis for many years. There's no reason your school can't do the same. Be sure to set up privacy fencing and closely monitor your temporary bathroom facilities. Also, provide classes enough supervised time to use the bathrooms wherever they are located.
5) Use Temporary Out-Buildings When Necessary
In some cases classrooms or sections of the school have been damaged or closed off for safety concerns. You may then need some additional classroom space as well. Temporary out-buildings can be erected on school grounds to allow classes to continue as usual even when some areas of the school are unavailable while your water main is being repaired. Another potential solution is making early and late shifts of classes for this short period of time.
6) Provide Water Bottles and Handwash Packets
Finally, make sure that your students and staff have access to the secondary uses for water in the school: drinking and cleanliness. Palettes of water bottles can serve to replace the use of water fountains. Secondly, hand wash liquid or alcohol wipes can help maintain cleanliness when hand washing isn't available.
A school water main break can spell disaster for a school, but that disaster doesn't have to last long. With these stop-gap measures, you can minimize school closure time and keep class in-session while your water main is repaired. Simultaneously any water damage can be quickly remedied. If your school needs rapid and reliable water main repairs or assistance setting up these stop-gap measures, contact Balkan Sewer And Water Main Service today. Balkan provides service 7 days a week, and after-hours as well. When needed the Balkan Team can also work around-the-clock to restore service as soon as possible.