It takes more than owning a backhoe to be a successful sewer and water main contractor. With new construction, everyone knows how important it is to have reputable contractors working with you. Many skilled trades are needed to take care of specific aspects of the build. There are various types of paperwork you need to fill out and city codes to abide by. It can be challenging for you to find someone that is knowledgeable with the process. One such specialized part of the home-building project is the sewer and water main installation. When building, you always want a sewer and water main contractor that will properly follow NYC code. Before you hire your next sewer and water main installation contractor, ask them these five questions.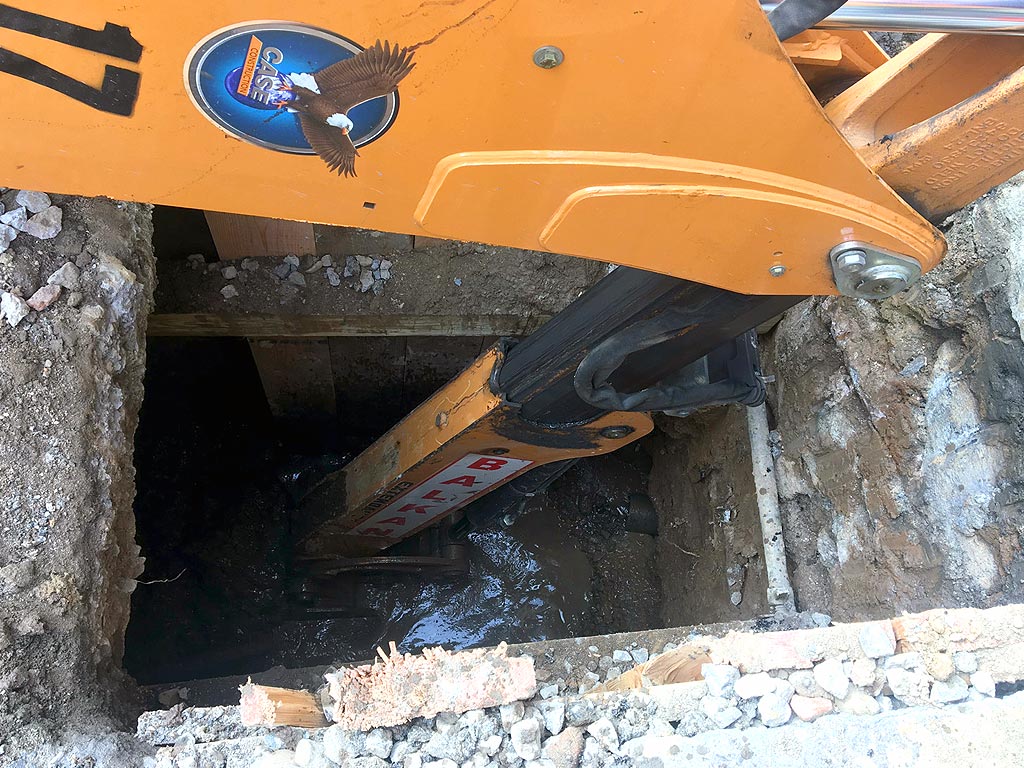 Are you licensed?
There may be contractors that advertise they will install a new sewer and water system, but they do not have a license. According to the NYC guidelines for sewer or water main installations, the applicant must have a licensed Master Plumber complete or oversee the installation. This is an important question to ask when getting quotes for the job. Balkan Sewer And Water Main Service has been licensed and owned by a family member in excess of 65 years.
Are you insured and bonded?
Most people just assume that contractors have all the necessary coverage they need to do the job. However, not all companies have the extent of coverage required to work on valuable projects. Not only is it essential that the company have proper insurance, but that they are bonded. When a contractor is bonded, it means a third party is willing to vouch for them by paying the customer or any affected city agency if the job is not completed. Usually, when a company gets bonded, they must go through an extensive background check. As the customer, this gives you added assurance that you are hiring a reputable company.
Are you familiar with New York City rules and regulations?
Every city has its permit requirements and zoning laws. When you hire a company that knows the city requirements, then you know there will not be any trouble with the building. New York City has strict regulations and codes. As a builder, you want to ensure the job is done according to code, signed off, and done as per approved plans. A sewer contractor with over with over 65 years of intimate knowledge of NYC codes and rules is Balkan Sewer And Water Main Service.
Will you have the equipment available to start right away?
If you are a builder, you want to get started on your sewer and water main installation as soon as you can. When it comes to hiring the sewer and water main contractor, you need to know if they will have everything needed to start work right away. Do they have a warehouse of supplies to meet the job demands of the project? You probably won't want to wait a couple of days for them to get deliveries. Many contractors keep a vast supply of items on hand so they can start the job right away.
Additionally, do they have ample equipment to handle any size installation. This includes backhoes, air compressors, and specialty service trucks. Balkan Sewer And Water Main Service operates out of a 48,000 square foot facility. In addition they own a fleet of over 10 backhoes, and over 20 service installation vehicles.
Will you guarantee your Sewer and Water Main Installation?
It is wonderful to know a company is bonded and insured in case anything would happen while they are on the job, but what about several years down the road? Will the company stand by its work even after they are done? If you find a contractor that will back up their work with a guarantee of several years, this can be a selling point for the house. You can pass that guarantee on to the potential homeowner, which is an added bonus. Any extra warranties you give to the homeowner will enhance your reputation as well.
Building homes can be a lucrative business. And using the best contractors is important to keep you at the top of the list. When searching for your next sewer and water main contractor, contact Joseph L. Balkan  Sewer and Water Main Specialists first for information. In the business for over 65 years, their dedicated and professional staff will be happy to answer your sewer and water main installation questions.