A sewer backflow preventer is also known as a backflow prevention device, or sewer check valve. A sewer backflow preventer keeps backwater and debris from escaping from the cleanout, and backing up into your home or business. The device allows water to flow only in one direction, while preventing wastewater and sewage from entering your living space. In some municipalities rules and regulations require the installation of sewer backflow preventers. This may apply to new construction, during a remodel, or any time a bathroom is added. Even though they can be invaluable in preventing backwater, they are not typically required in NYC.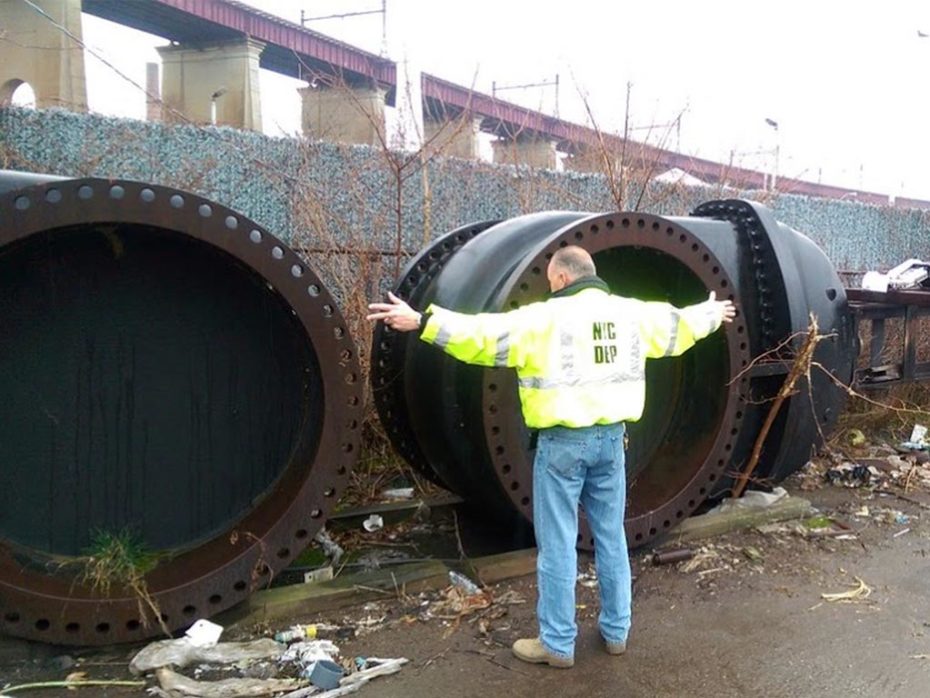 Sewer backflow preventer types and applications
Some sewer backflow preventers are installed in a yard, some are installed inside the home. They can appear as a mushroom-shaped metal device in the landscape. Some may also be a spring-loaded or weighted cover on a sewer line cleanout. They are usually found near the building. Typically the devices are installed on the lateral connection to the sewer main or in the top of the sewer cleanout. Valves can range in size from 1″ to many feet in diameter.
Businesses, apartment complexes, and hotels often have large diameter backflow preventer valves.  Municipal, industrial, or commercial backflow preventers can be behemouths and measure up to 60″ in diameter. A sewer backflow preventer can also function by utilizing a one-way flap. This type of device is known as a check valve.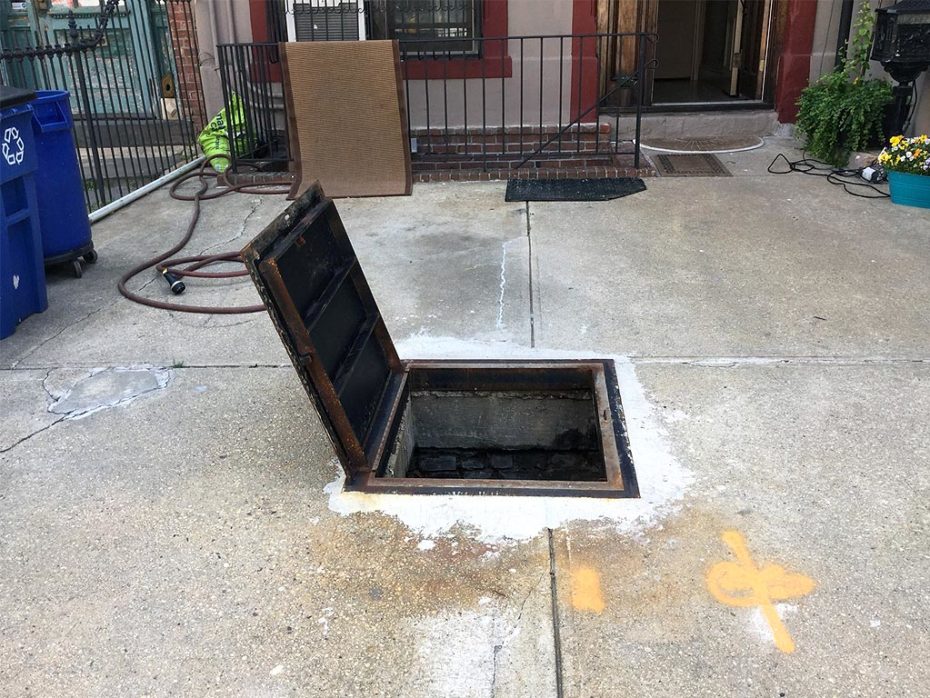 Anytime a sewer line backs up into a home or business, it should be promptly inspected by a sewer specialist. Before any work commences the root cause of your issue must be properly determined. If your residence or business has a sewer backflow preventer already installed it could be malfunction. This will result in a failure to prevent storm or sanitary backflow from flooding your property. Sometimes simply cleaning the device will restore proper functionality to your device.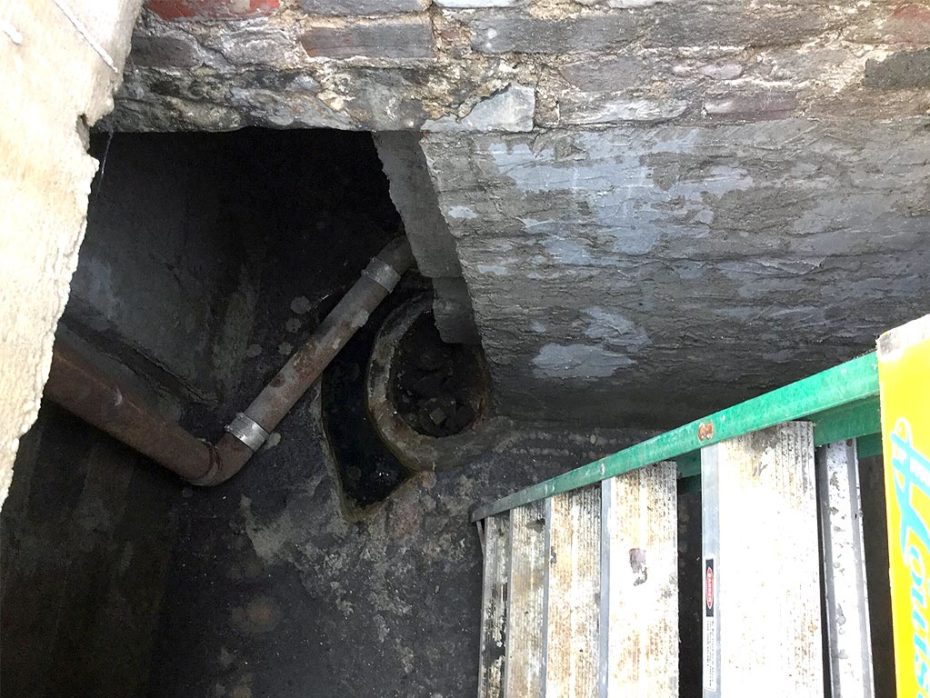 Properly installing and maintaining a sewer backflow preventer is an important aspect of any sewer system. If sewage from the public sewer should ever back up into your building the cost to repair damages is often very high. The cleanup is often quite extensive, and usually includes specialized companies due to the nature of the material being cleaned up. The affected areas must be tested for the presence of both mold and bacteria to ensure a proper job.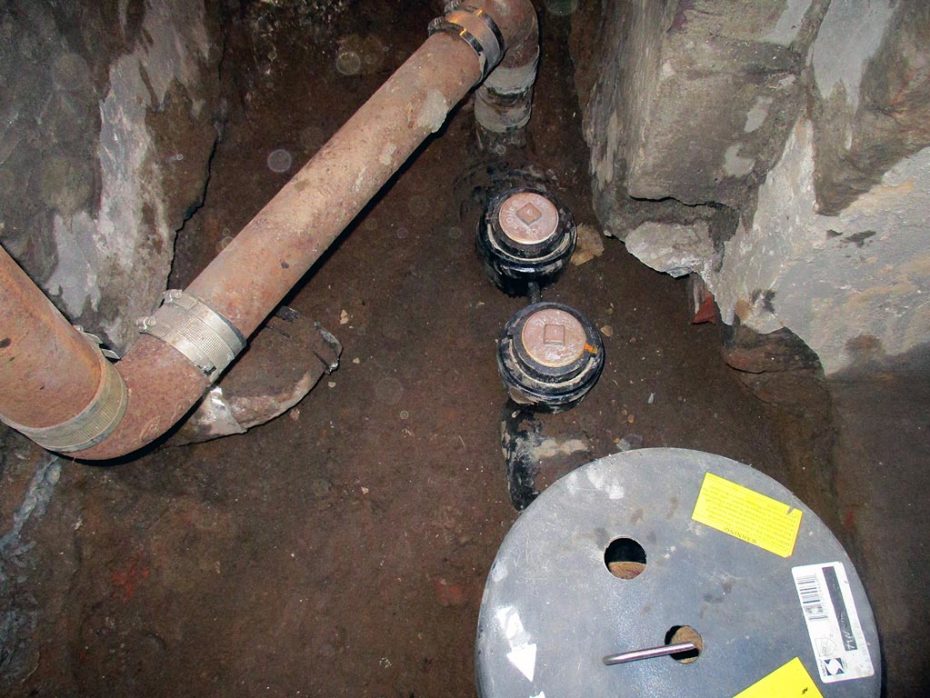 Trust a licensed Pro to install a sewer backflow preventer
Please contact the backflow preventer professionals at Joseph L. Balkan Incorporated. Our Sewer and Water Main Specialists are experts in subsurface plumbing. They will be happy to discuss the variety of styles, shapes, and sizes of sewer backflow preventers and determine which will best fit your unique needs. Balkan provides free and no obligation site visits, assuring you of an appropriate solution for your particular problem.