Of course house sewer connection contractors know how to connect your house when an existing sewer connection exists.  There are various types of sewer connections that exist for your home sewer to connect to. Some of them are known as spur connections, curb connections, or riser connections. However, there is no existing sewer connection for your home or property to connect to the public sewer. In these cases licensed sewer connection contractors must actually build a connection. There are primarily three types of sewer connections that licensed contractors must know how to build.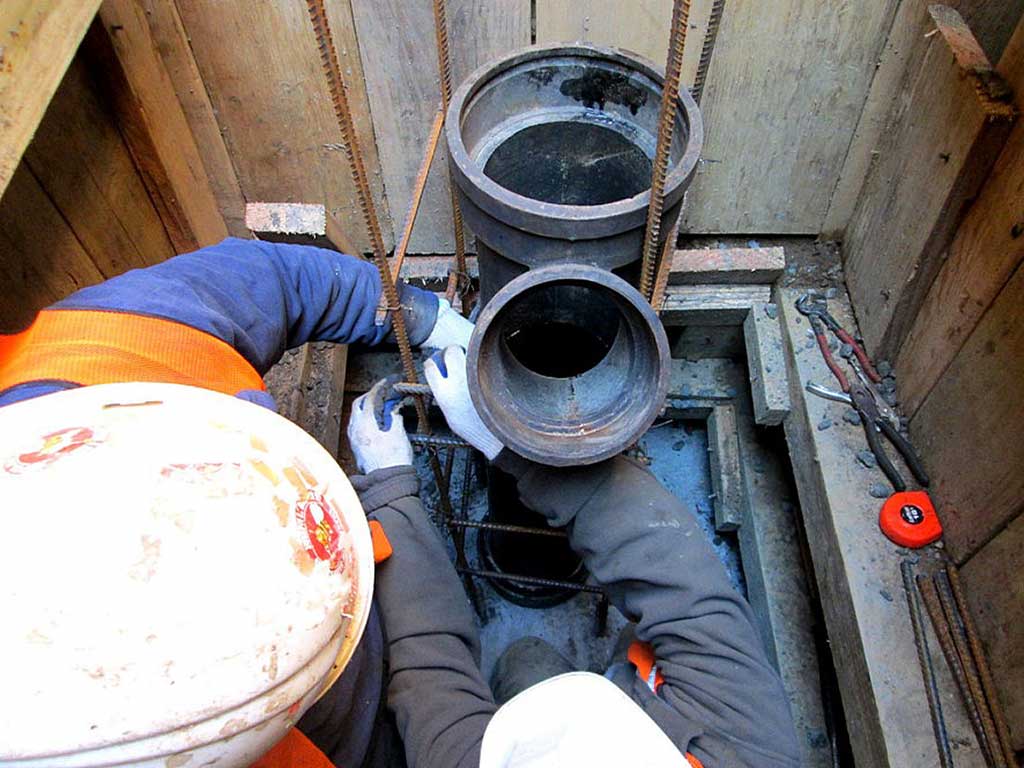 3 House Connections Sewer Connection Contractors Build
Of all the types of house sewer connections, there are 3 primary types that can be built for a house connection. They vary in difficulty, and how frequently they are appropriate. Here are the 3 types of sewer connections you my need built as a property owner:
1. A Drill In Connection
Making a drill in connection to a public sewer for a new house sewer connection is both the most common, and the least costly. It typically involves using an electric or gas gas core drill to drill a hole into the public sewer. On vitrified clay public sewers it only takes a couple of minutes. However, on larger poured concrete public sewers a core drill can take quite a bit longer. In terms of the cost to you as a property owner, it is relatively minimal, composing a small fraction of the cost of your sewer job.
2. Sewer Riser Connection
Building a sewer riser connection is about the most challenging connection work for sewer connection contractors. It is closely monitored and inspected by NYC DEP field forces, and the DEP actually assumes future responsibility for its integrity after they sign off on it. Of all the types of connections you may need for your house sewer, building a new riser connection is the most expensive.
3. Sewer Fold In Sewer Connection
The 3rd and final connection type that sewer connections contractors may be required to build is known as a fold in connection. In terms of difficulty, it falls between a drill in and building a new riser. A fold in sewer connection is likewise more expensive than a drill in. It is, on the other hand, substantially less expensive than a new riser. Here are the answers to 3 questions regarding a fold in house sewer connection.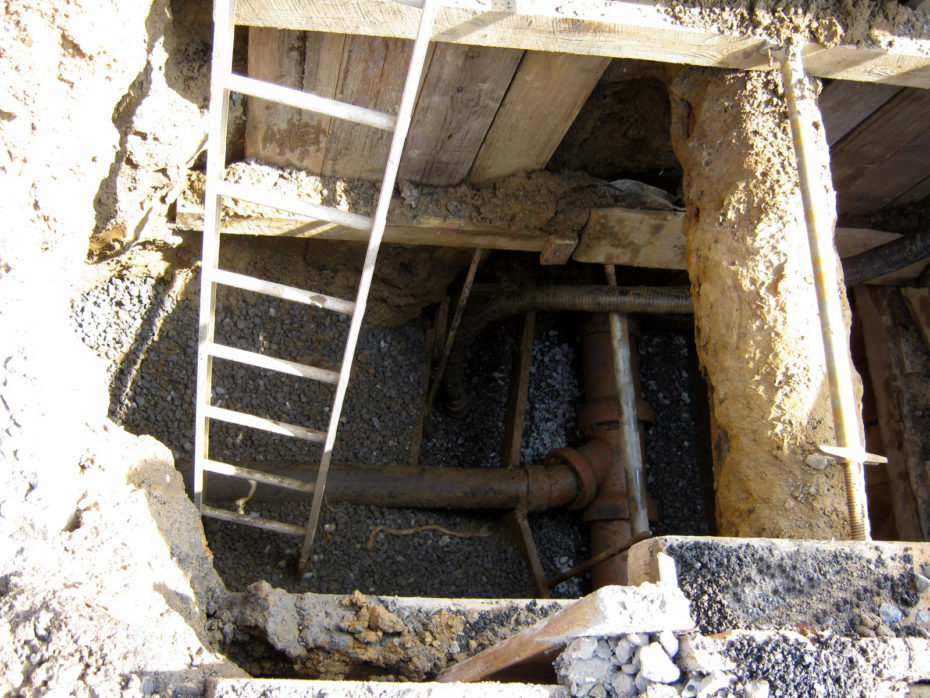 When is a fold in connection required?
Certain circumstances must exist for a fold in connection to be required. First of all, no appropriate connection must already exist for your  new house sewer. Secondly, the size of your proposed house sewer must be at least 2 sizes smaller than the public sewer itself. For instance, you are not permitted to drill into an 8″ public sewer to make a connection for a 6″ house connection. For a new and legal drill in connection to be made, the public sewer must be at least 10″ in diameter.
What is a fold in connection?
A fold in connection is typically made by removing 3 sections of an existing vitrified clay public sewer line. As an example, if the public sewer were 8″ clay pipe, 3 sections of it would be removed. In place of the 3 straight pieces of 8″ clay pipe, an 8″ x 6″ Wye would be inserted. This Wye would allow for your house sewer to be connected.
How is a fold in connection built?
As already stated above, a fold in house sewer connection demands work be done directly on the public sewer. A Wye would be inserted in direct line with the run of the public sewer. Inserting this Wye keeps the integrity of the public sewer intact. Doing a drill in on the other hand, would not leave enough pipe left on that section of the public sewer to retain its integrity.
After the 3 new section of pipe are put together with the existing pipe on the public sewer, there are two final steps. If the new pipe is clay, each joint must be carefully caulked with oakum.  Then all new and existing sections exposed of the public sewer must be encased with ready mix concrete. The minimum strength required is 4,000 PSI, and it must be delivered by an approved Ready Mix Plant. Experienced sewer connection contractors handle new fold in connections with little difficulty.
NYC House Sewer Contractors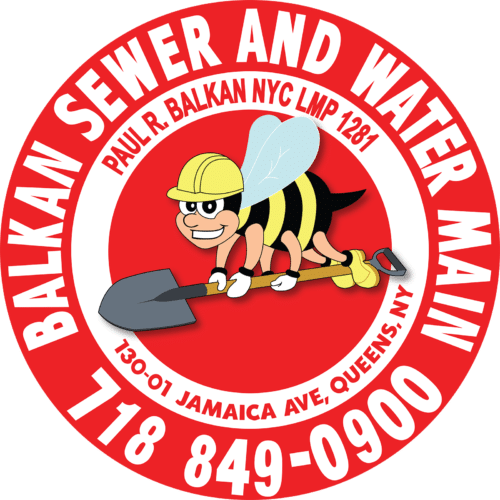 If you are seeking an expert NYC house sewer contractor, think Balkan. Team Balkan has been in continuous operation under the same family name for well over 65 years. We are expert at every type of sewer connection, in addition to virtually any job site challenge. When you're seeking out NYC sewer connection contractors, know that Balkan is not only the largest, but the most trusted sewer contractor as well.  When you need expert advice or sewer service, contact Team Balkan. All requests for a site visit are performed free of charge, and with no obligation to hire.