When it comes to NYC Sewer Contractors there are some important things to know. When a house sewer repair or sewer replacement is needed there are important things for a property owner to know. Sewer contractors and the scope of work should be carefully considered before a property owner makes a hiring decision. The following information is an attempt to make you a smarter consumer concerning sewer problems. This information will also ensure your sewer problem gets them repaired properly and to code.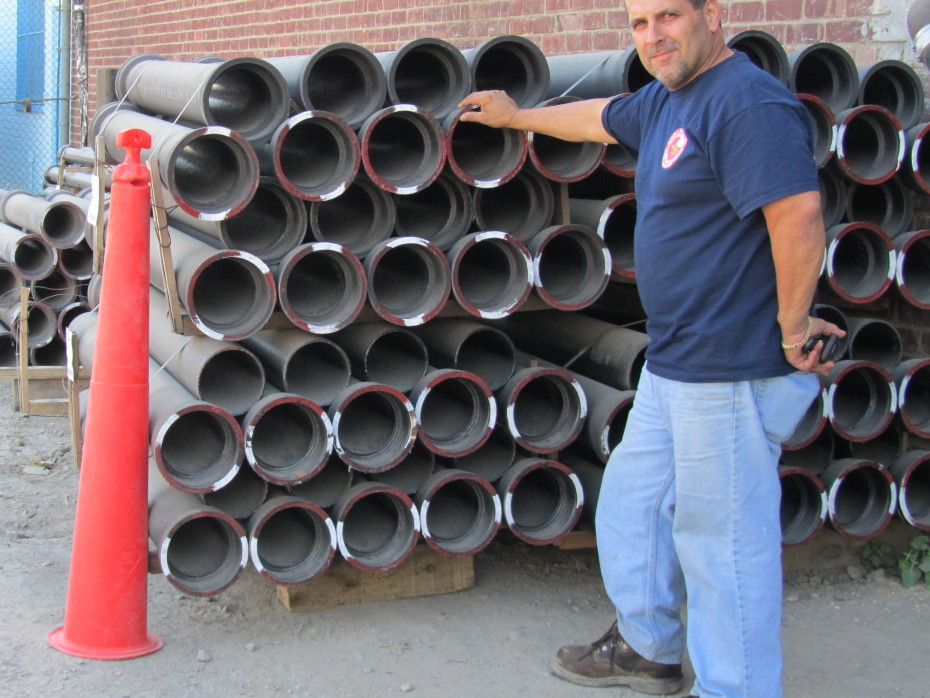 Sewer Pipe Lining
Sewer lining which is often referred to as a trenchless sewer is not legal for NYC sewer line work. This applies to both house sewers or water supply lines. This has been clearly documented by both the NYC DEP and the Department of Buildings. Property owners installing a sewer lining are subject to punitive action by various  NYC agencies. This may include being required to remove the illegal sewer liner at their own expense.
The illegal sewer liner installation pictured above was subsequently removed by the offending contractor once the City was notified.
Residential, Commercial, Industrial Businesses and More
Only NYC Licensed Master Plumbers are permitted to perform sewer repair or sewer replacement work. Working on a NYC house sewer line connection is a specialty field in the plumbing industry. Interestingly there is no separate licensing for excavators as some may believe. In addition very specific insurance requirements must be met. All insurance must be valid, current, and be specific for water main and sewer work. An easy way to verify licensing and insurance for sewer contractors is by visiting the Balkan Sewer And Water Main resource page.
Using legal materials
Legal materials for NYC sewer repair or replacement work on house sewers is broken down into two categories. Inside the property line of the premises which allows for a variety of materials which includes the use of PVC and extra heavy cast iron pipe. It is advisable however to demand domestically produced extra heavy cast iron pipe  from a sewer contractor. Most reputable sewer contractors only use extra heavy cast iron for sewer repair or sewer replacement work. On commercial properties only 6″ or larger extra heavy cast iron pipe is permitted.
Outside the the property line 6″ extra heavy cast iron pipe is required for a NYC sewer for a residential house or most other types of properties. In Manhattan and for larger properties 8″ sewer pipe may be required. In very rare instances Ductile Iron pipe may be required when there is an issue with vibration or a very unstable ground condition.