Sewer Line Repair – Brooklyn Sewer Needs Replacement.  When a Brooklyn homeowner has a carefully landscaped property with a wrought iron fence around it, the utmost care must be taken for their Brooklyn sewer replacement job. The fact that sewer lining is illegal in NYC and is also extremely costly makes excavating to do this Brooklyn sewer replacement the only answer.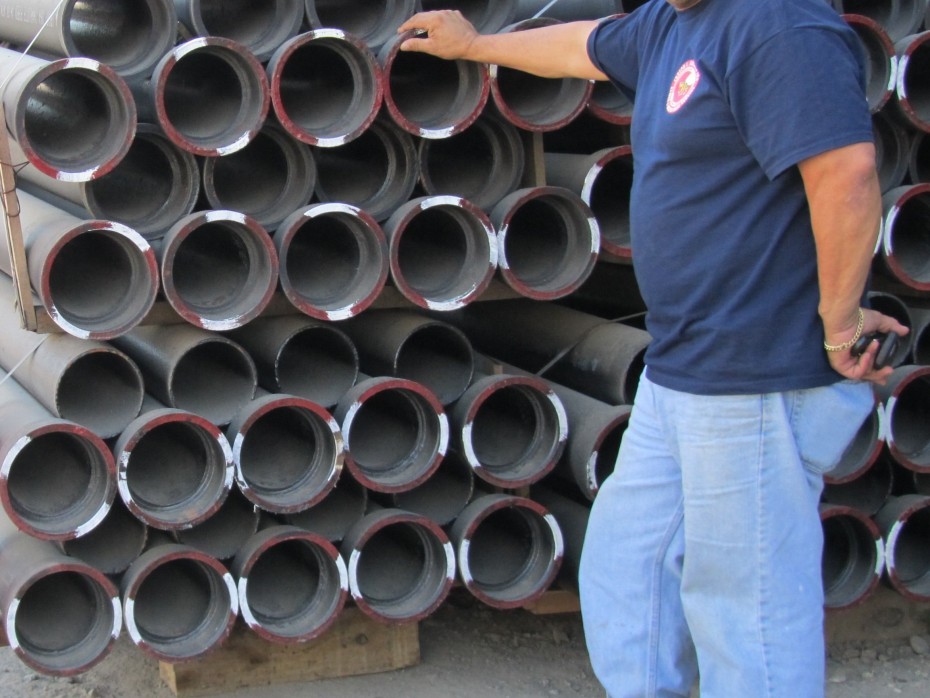 Domestically produced extra heavy cast iron sewer pipe is the material of choice. It is a high quality plumbing material that lasts for many decades without any maintenance required. Careful quality control by the manufacturer also ensures superior reliability to imported pipe.
Hiring a sewer contractor that secures all required permits and arranges for DEP inspection is an assurance of a top notch sewer repair. Having the most experienced and highly trained Field Supervisors on each and every sewer line repair job gives a Homeowners peace of mind, along with an unconditional 10 year guarantee on every sewer replacement. That is why more Homeowners choose Balkan Sewer and Water Main Service.
When a Brooklyn Sewer needs replacement and carefully protecting the property from damage is a priority there is a clear choice. Balkan performs all Brooklyn sewer repair and replacement work with the utmost precaution taken to protect valuable property and to work safely. From laying plywood boards over grass areas, to excavating by hand to avoid unnecessary disturbance. All steps are taken to ensure a professional sewer repair or sewer replacement.
After this Brooklyn sewer line installation was complete the work site was left broom clean. As is standard Balkan practice, the cement and roadway were restored the very next day. For this same quality sewer line repair or replacement contact Balkan Sewer And Water Main for service throughout Brooklyn, Manhattan, Queens, and the Bronx.