When sewer line repairs are needed one can tend to panic, and possibly rush into a hiring decision. If you are a property owner, this should be an urge to avoid. There are many factors to consider before making a hiring decision. Likewise, there are things a property owner should know before hiring a sewer contractor. Having to spend a substantial amount of money on an unexpected sewer repair or replacement is upsetting. Misspending that money can be much more upsetting. Know the facts about sewer line repair cost before you hire a sewer contractor. Get the most 'bang for your buck' and long-term peace of mind when sewer line repairs are in fact needed.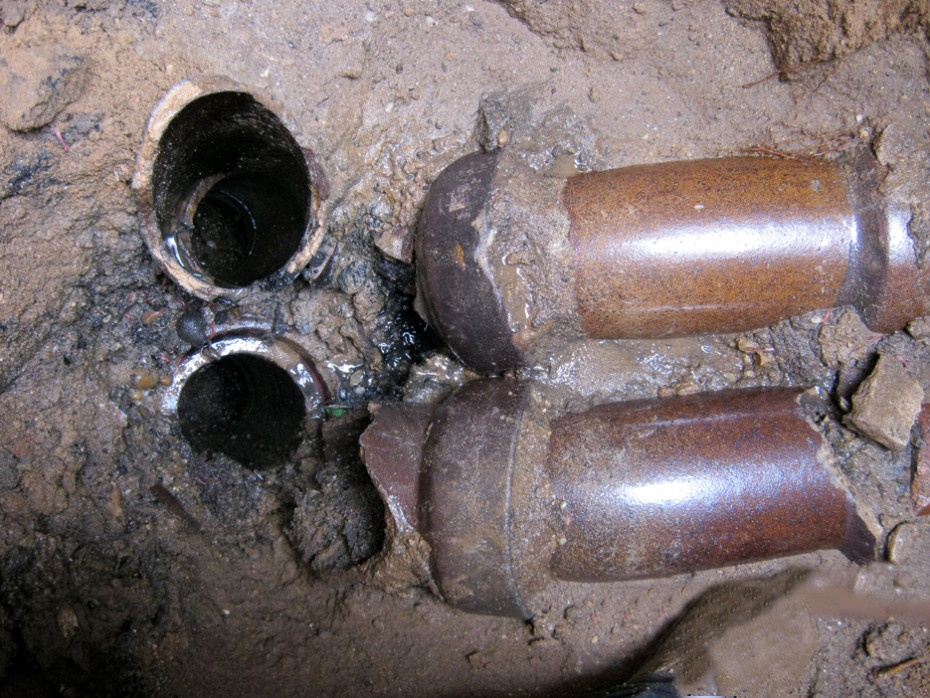 Commercial & Residential sewer line repair cost in NYC
Spot sewer line repairs can vary in price from as low as around $4,000.00 to around $8,500.00. The 5 major factors that determine the price:
The location of the sewer defect, and needed excavation.
How deep your sewer line runs.
If your sewer break is under a public roadway or sidewalk.
What Borough of NYC the work is located in. Work in the Bronx and Manhattan is much more complicated and expensive.
If work hours are restricted by a City Agency, such as the DOT.
To a lesser degree restoration of disturbed surfaces is also a cost factor. Naturally backfilling a hole in a grassy area is far different than backfilling and restoring a city roadway. Roadway restoration on sewer line repairs typically costs between $1,200.00 and $1,800.00.
What do you get for your money?
Here are some simple facts regarding sewer line repair cost and replacement cost:
The average length of run for a house sewer is 45′ in most boroughs of NYC.
In most cases a sewer spot repair entails replacing less than 10′ of sewer pipe.
Spot sewer repairs cost 40% to 60% of a complete replacement on average.
A property owner typically gets less than 25% of their house sewer replaced, yet at 50% of the cost of a full replacement. In simpler terms, a house sewer relay costs between $250.00 and $400.00 per foot. Spot sewer line repairs cost $400.00 to $800.00 per foot, or around double the per foot price of a replacement. Note: The above costs are a guide, and subject to variation, just like the wide variety of sewer conditions that can be found. A sewer repair can cost 2x (double) the price per foot of a partial or full replacement. Consider all options carefully before hiring a sewer contractor.
Another factor to consider is if the house sewer becomes defective again in the future for a 2nd time. Typically  a 2nd repair of your house sewer line would be frowned upon. Note that the original spot repair that was done would most likely be removed during a full sewer line replacement job, making its original benefits dubious.
[button link="/contact-balkan-plumbing/" bg_color="#EA6E24″ window="yes" size="xl"]Get free expert advice today[/button]
The 3 types of sewer line repairs that make the most sense
There are basically only a few instances when spot sewer line repairs make sense. They key point is being 100% sure that the problem is contained in one small section of the sewer run, and knowing the direction the line runs in. The following three circumstances are the most common:
1. Sewer pipe is broken in or near the foundation wall
In many cases a house drain transitions from cast iron pipe to clay pipe about 5′ past the foundation wall. This can frequently be the point of a dislodged pipe, or a leaking sewer joint.
Sewer line repairs near a foundation wall are typically the least expensive to perform. This is because the pipe will be at its most shallow point, and typically restoration of finished paving surfaces is not required.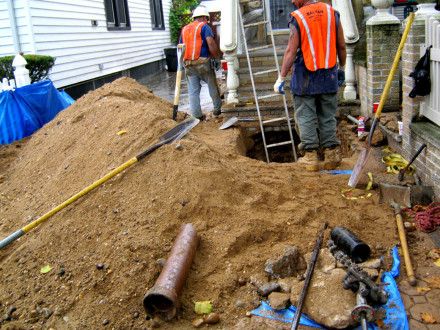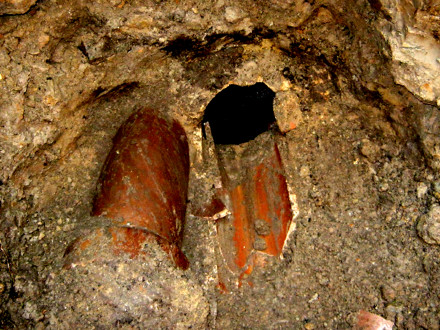 2. Pipe is broken at or near the connection to city sewer
Another weak point in many house sewer systems is where the connection is made to the city sewer. In most cases a concrete joint must be made because of having to joint two unlike materials – clay and cast iron. Over time the concrete can leak or become porous. This can cause the sub base supporting the pipe to erode. The pipe can then settle or dislodge.
Using a sewer sonde, city sewer records, and a video camera can pinpoint the location of the connection. After the location can be absolutely verified, a repair near the connection can be made with confidence.
3. A house sewer broken by a known outside event
In some cases an event will occur where it is clearly known why and how the pipe broke. An example would be if another contractor performing work disturbs a house sewer line. This could be done by a fence company installing a pole, a drilling company, or a utility company doing road work.
In these cases a spot repair typically makes perfect sense, and will provide a long-lasting solution. Another good example is if a tree topples over ripping up a section of the house sewer. Since it is a known event, and the location is known as well, the repair can be easily done.If a spot repair fails the money spent will all be for a temporary solution. Typically spot sewer repairs have to be removed if another problem arises in the future.
When a spot repair is a bad idea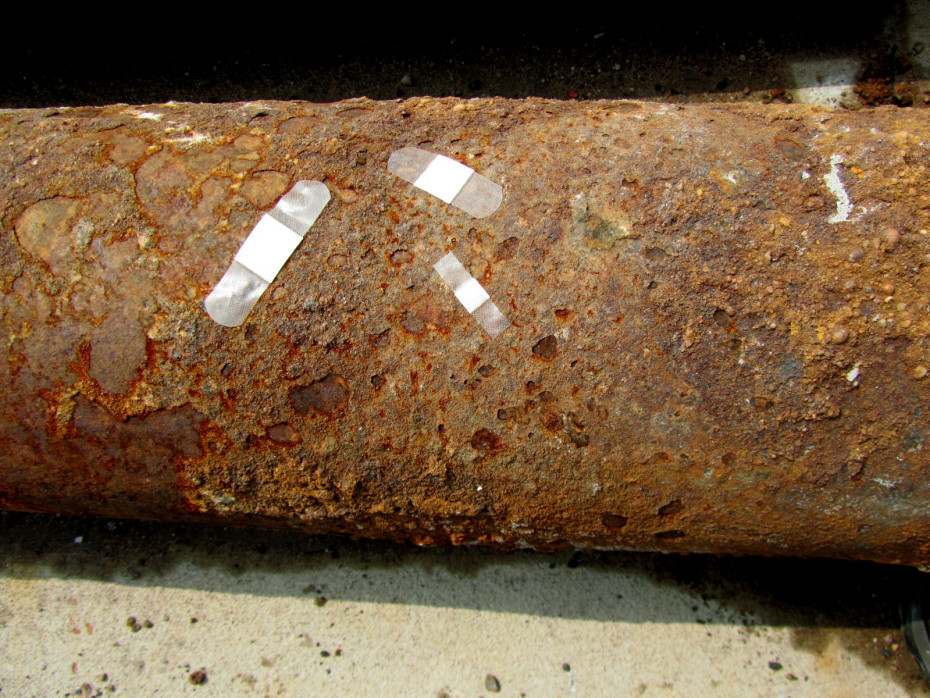 There are many instances when spot sewer repairs are a bad idea, or simply not cost effective. Some common sewer problems that typically do not lend themselves to repairs are as follows:
Backpitched sewer lines
Grease filled sewer lines
House sewer lines blocked with roots over an extensive portion of the sewer run
Lines that are corroded by chemicals or old age
Lines with a bad section that is not accessible due to obstructions such as trees, or utility lines.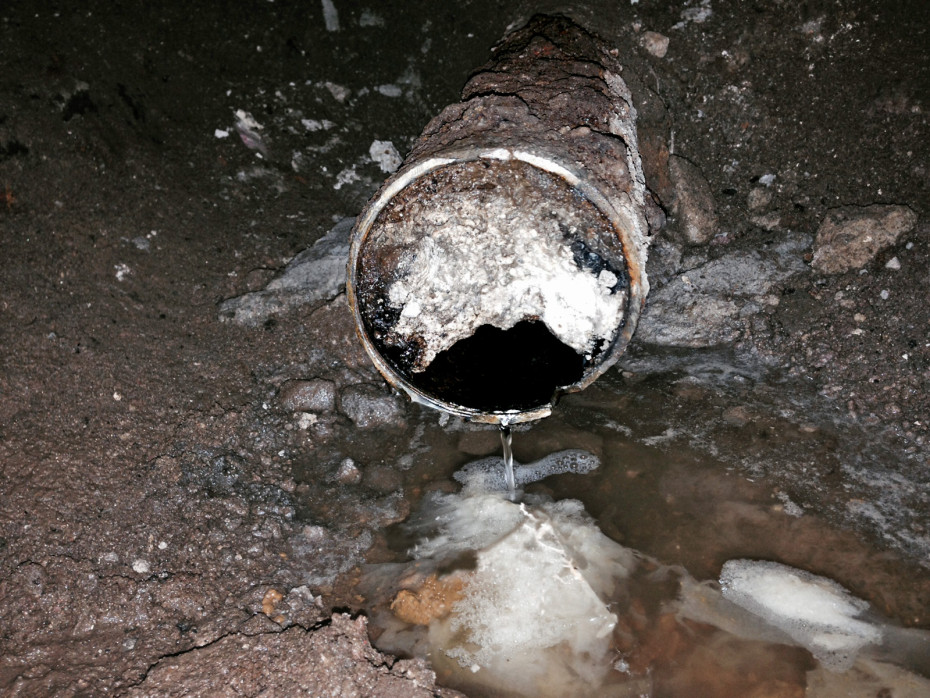 Even if a spot repair is the agreed upon scope of work, it is important to get up-front prices for other contingencies.
Partial sewer line replacements vs. spot sewer line repairs
Partial sewer line replacements and spot sewer line repairs are quite different from each other. Spot sewer line repairs are usually done as determined by a specific trouble spot. On the other hand, a partial replacement ensures that 40% to 60% of the line is completely replaced.
Many times a partial sewer replacement costs only a few hundred dollars more than a sewer line repair cost. Yet it provides many more feet of new pipe. A partial sewer replacement usually falls into two distinct job descriptions:
Partial relay from front of house to the curb line
If a house sewer has a single or multiple problems between the front of the house and the curb a partial sewer replacement can be attempted with little risk. Because a length of the sewer run is being replaced, the exact location of the problem(s) is not so vitally important.
Because the exit point from the house is known, it greatly reduces the chance of excavating in the wrong location. Furthermore, costs involved with exactly locating the problem are eliminated. Once this section of the pipe run is replaced it should last and be maintenance free for decades.
Partial relay from curb line to city sewer in roadway
The other type of partial relay that frequently makes sense is replacing from the curb line to the city connection. This partial replacement would eliminate the need to ever open the roadway again for a sewer problem.
Like other types of sewer line repairs, the location of the connection to the city sewer would have to be verified. This is typically done by obtaining city sewer records. Also an electronic sewer sonde is needed to trace the line and verify the location.
Working the roadway for a partial replacement or spot repair is the most expensive type of sewer work. Like all house sewer work it requires an inspection, but it also involves roadway restoration and NYC DOT roadway opening permits.
A final word about sewer line repairs
In NYC only Licensed Master Plumbers can undertake any type of house sewer work. In addition a bond must be on file with the NYC DOT, and proper insurance in place.
The repair and replacement of sewer lines is a specialty within the NYC plumbing industry, with only a small percentage of firms choosing to provide this service. When work is required it is best to trust a properly licensed and insured specialist. Always get a written quote for both the sewer line repair cost, and a full replacement.
It is typically best to become knowledgeable about your sewer problem and carefully consider the proper solution. The above post should be used as a helpful guide. Saving money is always a valid issue. However a more important issue may be to spend money wisely on a long-lasting solution.
[button link="/contact-balkan-plumbing/" bg_color="#EA6E24″ window="yes" size="xl"]Get a free on site visit today[/button]