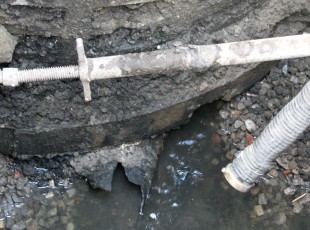 The recent heavy rains have even caused the need for sewer repair work on various locations. One may wonder what one issue would have with the other – and the answer can be interesting. Clearly heavy rainfall can cause a sewer back up and sometimes even basement flooding that usually subsides after the rain stops. That is entirely different than actually needing a sewer repair and sewer pipe replacement.
What Balkan has recently encountered is very uncommon and directly related to ground saturation resulting from one downpour after another. On a number of occasions active drywells and old cesspools that have been disconnected and stable for decades have collapsed, shifted, or settled causing basement flooding or sink holes. Either the cover on the old cesspool leaked and let in the rain, or once stable fill inside the cesspool gave way and settled. In some cases ground water levels have risen to unprecedented levels which also may cause ground to shift affecting active drywells. Property owners typically assume that they were never connected to the public drain system, and that they need a complete sewer line replacement to connect to the New York City public sewer.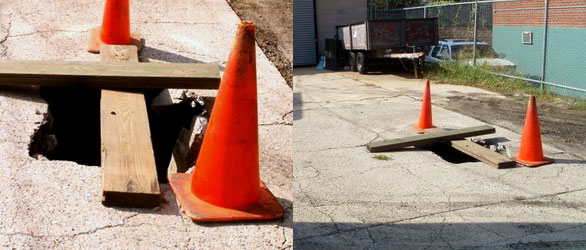 In most cases Balkan has found that the properties were in fact already connected to the NYC sewer system, but that the collapse inside the old cesspool caused damage to the sewer pipe inside the cesspool. Instead of needing a complete house sewer line replacement typically only a repair is needed. The cause of many of these sewer pipe problems is that when the houses were originally connected to the NYC sewer the plumbing contractor did not use one continuous piece of sewer pipe to span the cesspool, or choose to run the pipe around the cesspool. In some cases clay pipe was used, which will break much more easily than extra heavy cast iron when ground settlement occurs. In some other cases a sewer repair was not needed, only the sink hole to be filled in. That is why Balkan always investigates carefully before commencing costly sewer line replacement or sewer repair work.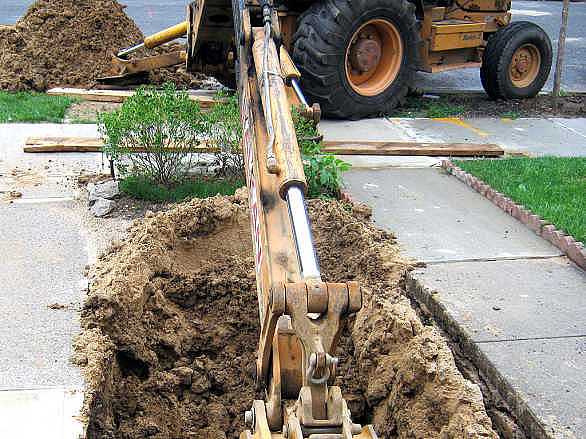 The proper material to use when running sewer pipe across a cesspool or any other open span is domestic extra heavy cast iron pipe. The proper sewer pipe to use is a 10′ length of sewer pipe so it crosses the cesspool without the need of a joint. That way if there is settlement inside the cesspool, or other such similar situation, the sewer pipe is not prone to settle, leak, or become defective. Installing sewer pipe correctly and with proper expertise is another reason why Balkan Sewer And Water Main Service gives 10 year unconditional guarantees on water main and sewer line replacement work.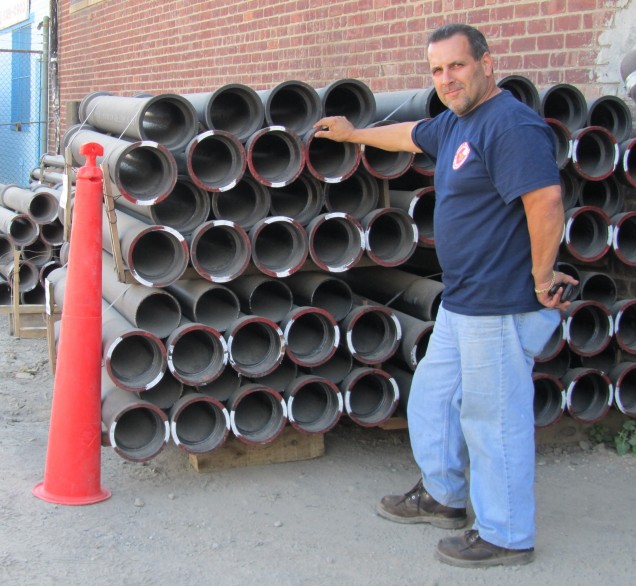 In some instances a house sewer may not actually be connected to the NYC sewer and still be using a septic system. This is most unusual as only a very few areas in NYC do not have a public sewer fronting them, and it is law to connect once the sewer system is present. In these rare cases again the heavy and recurrent rains have played a part by raising ground water tables to unprecedented levels and even causing ground to shift. In these cases proper NYC DEP, NYC Department of Buildings, and NYC DOT permits are required to connect to the NYC sewer fronting the premises. Unfortunately this is a time consuming process. Therefore it is best to have a sewer line replacement done before an old cesspool collapses, or your septic system ceases to function properly.
About Joseph L. Balkan, Inc.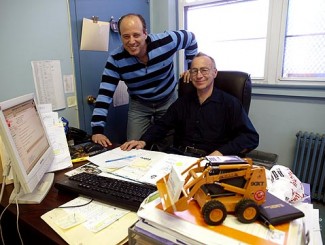 Balkan Sewer And Water Main is the largest sewer & water main replacement company in NYC. We are licensed, bonded, and insured. As a family run business in continuous operation for over 50 years. Our 10 year unconditional guarantee on replacements means that we continue to stand by our work, long after the job is done. We are expertly equipped, from our 48,000 square foot facility to dozens of trucks, heavy moving equipment, backhoes and pneumatics. Choose Balkan Sewer And Water Main for your next sewer repair, water main installation, water repair, water line leaks, NYC DEP violations, sewer replacement, water line replacement, house trap, backwater valve, hydrants, manholes, specialty water main work, area drain, and trench drains. Contact Balkan Sewer And Water Main today for expert advice or a free and no-obligation site visit.