New York, USA (FEBRUARY 25th 2011) FOR IMMEDIATE RELEASE:
Balkan Sewer And Water Main Service are experts at handling all your sewer line repair, replacement, and upgrades in a timely and cost effective manner. Balkan Sewer And Water Main is the industry standard with over fifty years experience operating safely throughout Queens, Brooklyn, Manhattan, and the Bronx. All sewer line replacements receive our Ten Year Unconditional Guarantee. We are there for you in an emergency if you suffer a failure of your sewer with 24/7/365 service for sewer line repairs and sewer replacement. Our friendly and knowledgeable staff are ready to dispatch one of our fully stocked service trucks. Each of our service trucks is stocked as a "warehouse on wheels", maintained and ready-to-roll by our in-house mechanics. If it's not on our truck, our 48,000 square foot facility contains whatever tools, material and equipment your job may require.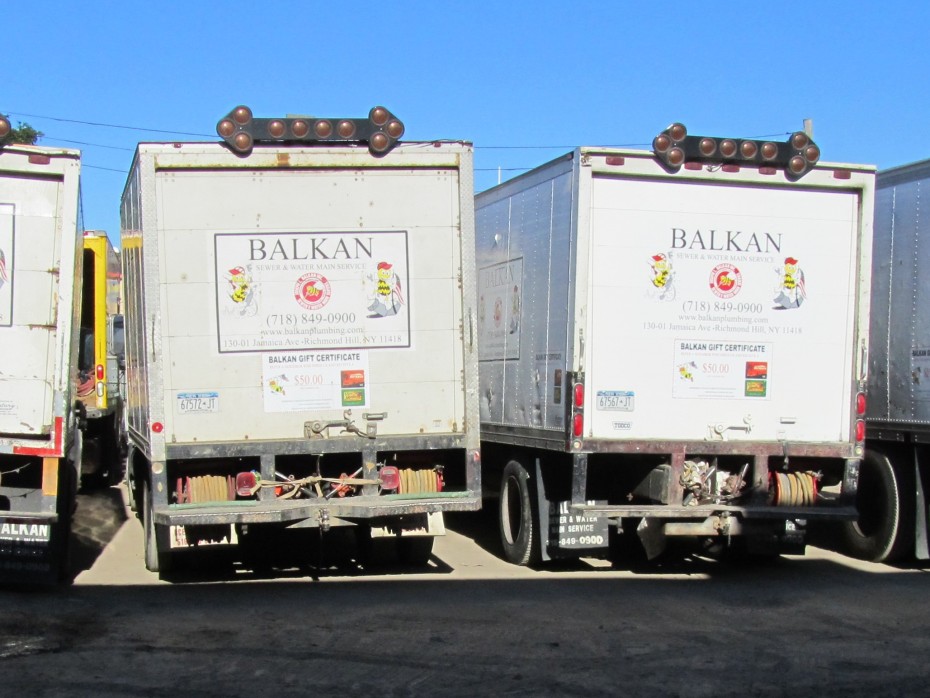 Our extensive stock of tools and materials means no waiting for sewer repair or replacement parts to ship out when you need service restored now. Our specialty fleet has all the necessary safety equipment required to ensure a safe underground excavation including; traffic cones, personnel barriers, reflective indicators, LED indicators, vehicle-based lighting and warning tape.
Operating within the New York City sewer system and completing proper sewer line repairs or replacement requires specialty knowledge and experience. Balkan has the proper methods, tools and solutions to make your NYC sewer line repair or water main service repair job a success. We are familiar with the requirements of each borough of New York City and have consistently provided safe, quality service. View our customer testimonials.
In addition to the impeccable Balkan reputation, we are insured, licensed, and bonded. Our staff is courteous and and responsive. Whether a sewer repair, sewer replacement, or water main repair all work will meet or exceed DEP and DOB code and is unconditionally guaranteed. You can rest assured of top quality Sewer Repairs or a Sewer Replacement job every time.
About Joseph L. Balkan Inc.
Balkan Sewer And Water Main is the largest sewer line replacement and water main service company in New York City. We are licensed, bonded, and insured. As a family run sewer and water main company in operation for over 50 years, our 10-year guarantee means we continue to stand by our work after the job is done.We are expertly equipped, from our 48,000 square foot facility to dozens of trucks, heavy moving equipment, backhoes and pneumatics. For all your subsurface plumbing including; water main repair and water main replacements, sewer repair and sewer replacements, catch basins, fire hydrants, manholes, and specialty excavation work, we can help. Contact Balkan Sewer And Water Main today or visit www.balkanplumbing.com.