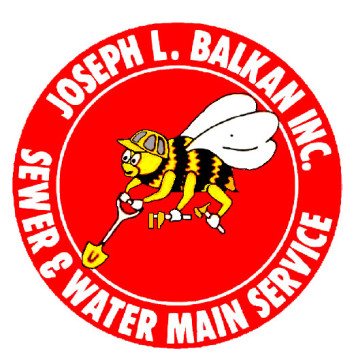 When Balkan was hired to replace a sewer pipe in the Bronx the material originally used turned out to be the cause of the sewer problem. The sewer repair might never had been needed if proper drain line material had been used in the first place. This is a recurring theme in the sewer repair and water line replacement business.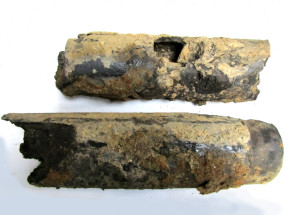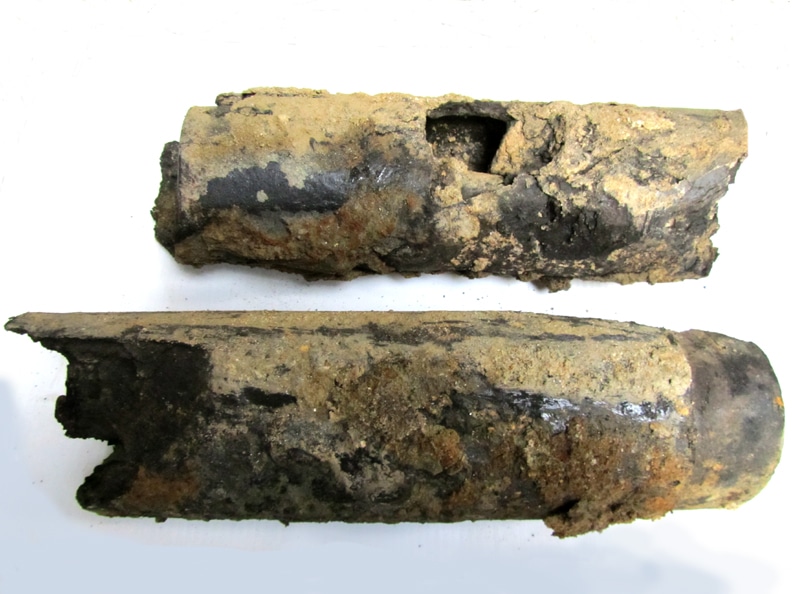 On one location after another improper materials are uncovered that made the original sewer contractor a little more money, then created a large repair job at a later date that cost a property owner thousands of dollars. In this particular case 4″ Orangeburg pipe was used instead of 6″ domestic extra heavy cast iron sewer pipe. A sewer line made from domestically produced extra heavy cast iron and installed properly will last for many decades. Buying American in the case of sewer line work is more than patriotic, it will help ensure a better job.
Domestically produced cast iron for a new sewer line or a sewer repair is found to have a uniform pipe wall thickness throughout the pipe, and higher quality standards in place. Cutting a domestically produced piece of cast iron results in it's distinctive bell like sound, the sound of a clean and uniform cut of the pipe.
Environmentally domestic drain pipe is carefully screened for harmful materials such as asbestos, and radioactive materials such as from scrap medical equipment. Scrap metal is a component of all cast iron pipe. Furthermore Charlotte Pipe is a self contained manufacturer and distributor, with their own foundry on-site. Charlotte Pipe has invested millions of dollars in state-of-the-art equipment to ensure a high quality and uniform product, which is produced in an environmentally friendly and safe facility. Balkan Sewer And Water Main Service uses Charlotte extra heavy cast iron pipe exclusively.
Imported cast iron sewer pipe has on numerous occasions been documented to have various defects and pose some other vary serious concerns. Defects of major concern are uneven wall thicknesses of the pipe that are sub standard, and use of contaminated materials. As an example asbestos has been found as a documented component of some imported cast iron. Balkan has witnessed a strange crushing type sound when cutting imported cast iron, as opposed to the clean bell-like sound that cutting domestic cast iron makes. In 2007 the Michigan Plumbing Board went as far as to deny the approval of imported cast iron pipe for any State projects. Imported sewer pipe is purchased  from the importer. But who manufactured it and tested it?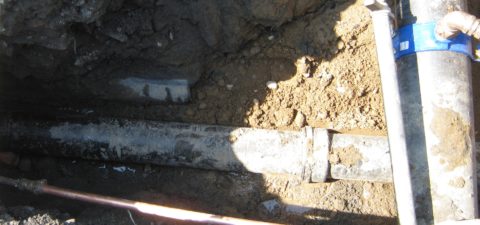 Orangburg Pipe, which was found at this site, was never meant to be used as a material for a sewer line. Orangeburg pipe was originally manufactured in Orangeburg New York as a transit pipe for electrical ducts. It was made from wood pulp held together with pitch, a form of hot tar. Only after being misused as sewer pipe on thousands of homes did it become apparent that it fell apart after being in near constant contact with water. To learn more click this link: Sewer Line Pipe Made From Wood Pulp
Balkan suggests that all property owners demand domestically produced extra heavy cast iron pipe for any sewer line replacement or sewer repair work. Do it right the first time, don't let a plumbing contractor bury their mistakes.