Sewer line roots are a constant nuisance for many property owners. Many people with sewer line root problems wait until the line actually backs up before taking action. Waiting for a backup can be a major mistake. While a drain line is still flowing treatment and maintenance are much easier and will have a much higher degree of success. Once a drain line is completely blocked with roots some treatments, such a copper sulphate treatments, cannot be performed. Even traditional sewer cleaning methods, such as using a machine with a cutting blade and a water jet, are much less likely to succeed without a flow of water inside the sewer pipe.
Roots do seem to grow more at certain times of the year like the Fall and the Spring. So it would seem very possible to plan out a routine sewer maintenance and cleaning program when roots are an issue. A part of any good preventive program when sewer line roots are involved is using copper sulphate and following the directions carefully.
When sewer line roots are an issue drain line maintenance and cleaning should be done periodically before a back up occurs.
A case in point: Sewer line roots cause the failure of a house drain
A recent case illustrating the importance of cutting and cleaning out sewer line roots occurred in Laurelton, NY. Even though the homeowner had recurring problems with root growth they failed to regularly maintain their drain line with cleanings. By the time a sewer cleaner was called to the scene only temporary relief could be given for about two weeks before the line was completely blocked. This house sewer became a great example what root damage can do to a homes drain system.
Except for about 7′ of pipe, the entire sewer run of almost 50′ the pipe was completely filled with roots. The existing line was vitrified clay pipe which is prone to allow for root growth. Vitrified clay pipe itself can last for literally hundreds of years. However the joints connecting each pipe are weak points. In this case the pipe itself seemed to be in fine shape – but once taken apart a different scenario presented itself. It became quite clear the a full sewer line replacement was the only solution.
Another issue with this job was that the house sewer ran under the drip line of a tree. The tree was actually located in front of a neighbors house, but the outer most branch (the drip line of the tree) extended past where the sewer was located. To be in compliance with NYC Parks Department regulations a permit had to be secured and an Arborist had to be on site monitoring the job. On this job site tunneling was permitted under the sidewalk area which avoided any root damage. By performing the job in this manner there was no damage to the sidewalk cement either.
[button link="/contact-balkan-plumbing/" bg_color="#EA6E24″ window="yes" size="xl"]Get FREE expert advice today![/button]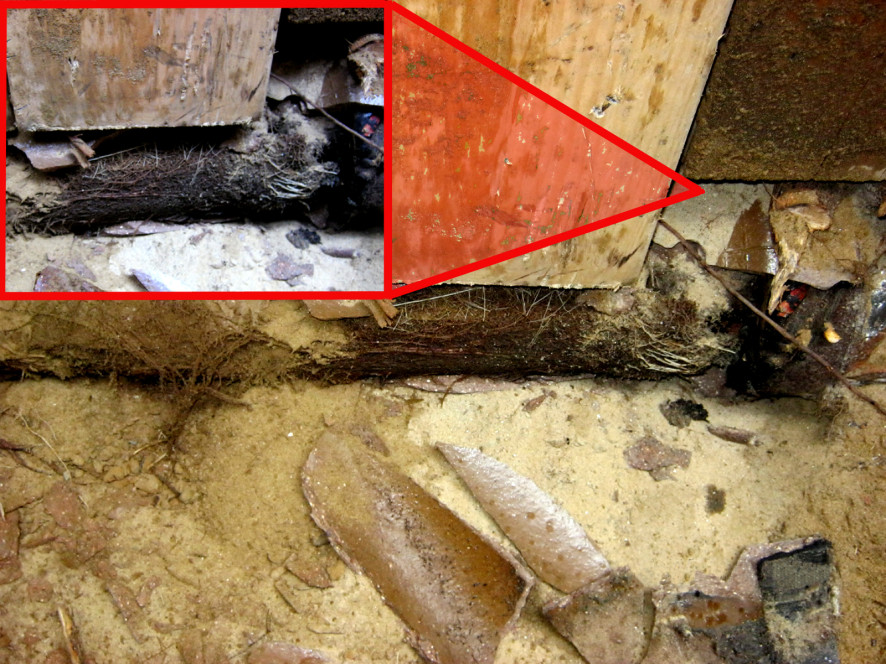 The new line that was installed by Balkan Sewer And Water Main Service was made from domestically produced extra heavy cast iron pipe. Extra heavy cast iron pipe joined with dual-tite gaskets is impervious to root infiltration. A house sewer replacement by Balkan receives a ten year unconditional guarantee and will require no future cleaning for decades. Also standard with Balkan installations is same-day or next-day restoration of disturbed surfaces. Frequently Balkan in-house sidewalk and roadway restoration work exceeds the quality of pre-existing surfaces and NYC DOT code requirements.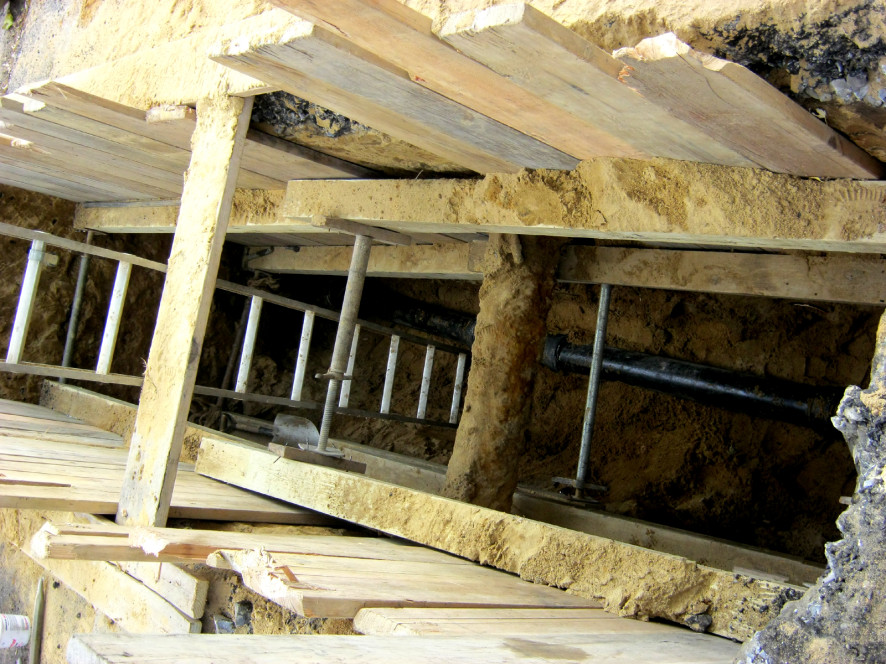 A little bit about Laurelton In Queens, NY
Laurelton is located in the Southeast section of Queens, NY. Laurelton is bordered on the South and the East by the Belt Parkway in the area where the Belt Parkway connects Queens to Long Island. Just North pof Laurelton the Belt Parkway Splits into the Cross Island Parkway and the Southern State Parkway. Springfield Boulevard borders it on the West and 121st Avenue on the North. Merrick Boulevard is Laureltons main commercial strip, providing a wide variety of stores and other types of establishments serving the community.
The housing in Laurelton is comprised mainly of one and two family homes. The original older homes are highlighted by many stylish Tudor homes that are unattached or semi-attached. Many lots were re-developed in the 1990's through the 2000's and are typical of new residential construction of that era, meaning they are nondescript brick and frame homes. The area is nicely maintained which includes well manicured lawns, landscaping, and clean streets. This is a stable middle class neighborhood that is a desirable place to reside and raise a family.
A little bit about Balkan Sewer And Water Main Service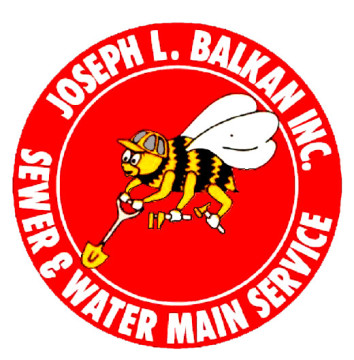 Founded in 1952 and centrally located in Richmond Hill, Balkan is The trusted sewer contractor for Queens property owners. Our dedication to superior service includes use of higher grade materials, faster response times, and the most reasonable prices in the entire NYC sewer and water main industry. As life-long residents of the borough, Paul R. Balkan and David Balkan ensure that all Queens customers receive special consideration.
[button link="/contact-balkan-plumbing/" bg_color="#EA6E24″ window="yes" size="xl"]Get a FREE no-obligation site visit today![/button]
 [credit]