When a sewer pipe from your home or commercial building breaks or needs replacing, it is not a job you want to take on yourself. Some things are just better left to the pros and dealing with sewer pipes is one of those things. In addition licensing and insurance requirements makes it illegal for you to even consider such a project. However, hiring a sewer repair contractor can be a difficult process. That is especially true if you do not know what you should be looking for or expecting from one. In this post, we will take a look at four key pieces of information you should get from a contractor.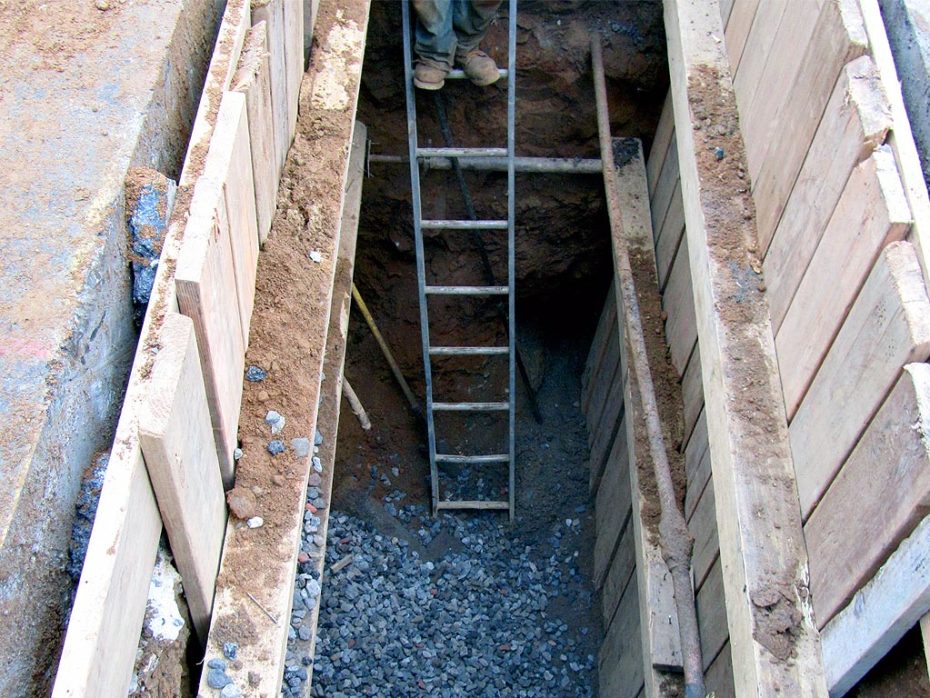 Required Master Plumbers License and Insurance
First and foremost, your sewer contractor should be licensed. This post explains how to search for license status in NYC: How To Check If A NYC Plumber Or Sewer Contractor Is Licensed. Aside from the sewer repair contractors plumbing license that is required by code, you should expect other requirements as well. Their job demands some more specialized certifications as well. You will also need to make sure the company is legally permitted to handle sewer repairs and that everyone who works in the company is properly trained, certified, and licensed as required by local code. The two following points illustrate special requirements when you need a sewer repair.
Specialty insurance
Unlike a regular house plumber, a sewer repair contractor requires more inclusive insurance requirements. While a regular plumber may be covered for incidental excavation work, a sewer contractor must have it expressly included in their policy as their primary job type. While you, as the client, may not be exposed to any liability, a lack of proper insurance is indicative of a lack of integrity on the part of your sewer contractor. Therefore, you are not out of line to ask for a certificate of insurance to know they can safely work on your pipes without you being liable for anything.
NYC DOT Bond
To protect the NYC DOT from contractors performing shoddy roadway repair work, the DOT requires a bond. The bond amount varies by the number of permits a sewer repair contractor takes out annually. But, a plumber without the NYC DOT bond is not permitted to secure DOT permits, and is excluded from doing water main or sewer repair work.
A Detailed Written Estimate
Don't agree to hire a contractor until they give you a solid price quote. They should be able to provide you with a detailed estimate. It should include information on the cost of equipment, labor, materials used, and all other associated items. Furthermore, it should include any contingencies of any potential additional work beyond a spot repair. You do not want to be left in the dark about how much you will have to pay in the end. You also want to make sure that you are being provided an honest, accurate quote for the job being completed.
Keep in mind that it is vital to have a written price quote rather than just a verbal estimate from the contractor. Unless the quote is expressly all-inclusive, that written price quote should include an itemized list of all the expenses and an accurate breakdown. You should know what you are getting charged for, that is your right as a customer.
A Formal Contract From Your Sewer Contractor
It is just good common sense to have a written contract. The contract should be thoroughly read through and signed by both parties before a sewer repair contractor is hired. It is amazing how often this critical detail is forgotten.
If a sewer contractor does not have a contract available or refuses to draw one up for you, look elsewhere for a contractor. The contract should include pertinent details related to what exactly the contractor will do and what is expected of them. Particular to a sewer repair, it should detail the start point and end point of the pipe replacement. This one point frequently becomes a point of contention if not addressed prior to the start of work.
Only after you have been presented with a contract, read through it carefully, and feel it is a reasonable agreement should you hire the contractor. Everyone knows the old saying "If it's not in writing it's not".
Sewer Repair Contractor References and Reviews
Get both references and reviews before moving forward (not just one or the other). First, ask the contractor for some references that you can call up and speak to personally. By doing this, you get a better firsthand sense of whether or not the sewer repair contractor will do an excellent job working on your pipes. Trade references can be more helpful than client reviews. A licensed plumber, or other professional, that routinely refers their clients to a particular sewer contractor is a great person to speak to.
There is a second step in addition to going directly to the contractor for references. You should do a bit of your own independent research. This includes looking up reviews that could easily be found online. Search through Google, Facebook, Yelp, and the Better Business Bureau. Look for any other online platforms to see what past and current clients have to say about the contractor. If the majority of the reviews are overwhelmingly positive, you can have greater confidence. Online reviews go a long way in helping you know that you are making the right choice by hiring that particular sewer repair contractor.
In need of more information related to sewer repairs and finding the right contractor for the job? Contact Balkan Sewer And Water Main Service today. Also, keep reading our other blog posts for more free resources and expert advice.