The sewer repair cost structure in Brooklyn, Queens and the Bronx is very similar. Bronx sewer repair cost is slightly higher due to more difficult ground conditions. But in all three Boroughs the items that comprise the cost are identical and overall prices are about the same. For an update to this 2013 article, read our updated 2019 article: All About A House Sewer Repair
Scope, Pricing Factors, Testing & More
Sewer repair cost comprises labor, material, permits, restoration and the removal of debris and supply of backfill material. The labor cost comprises around 60% of the total cost of a sewer line repair. Included in this item are tools, equipment, and vehicles. Like most subsurface plumbing work the labor is the major factor. Material comprises approximately 15% of sewer repair cost. Naturally each job varies depending on the length of the sewer run. On water line repair replacement work the material cost comprises an even lower percent of the total cost.
Permits fees
Almost all sewer line repairs require a DOT permit and a DEP permit. The sewer permit from the DEP for a repair or replacement is free of charge. A DOT varies in cost depending on whether a roadway has been paved within the past five years. If paved within the past five years a roadway is considered protected.Including expeditor fees the cost for permits will vary from about $250.00 to $550.00. Not a major factor in sewer repair cost.
Restoration of disturbed areas
Depending on the area that has to be excavated restoration costs will vary. In some cases a sewer line repair is done inside private property that is a grass area. In these cases restoration may not even be required. The grass may only have to be put back in place.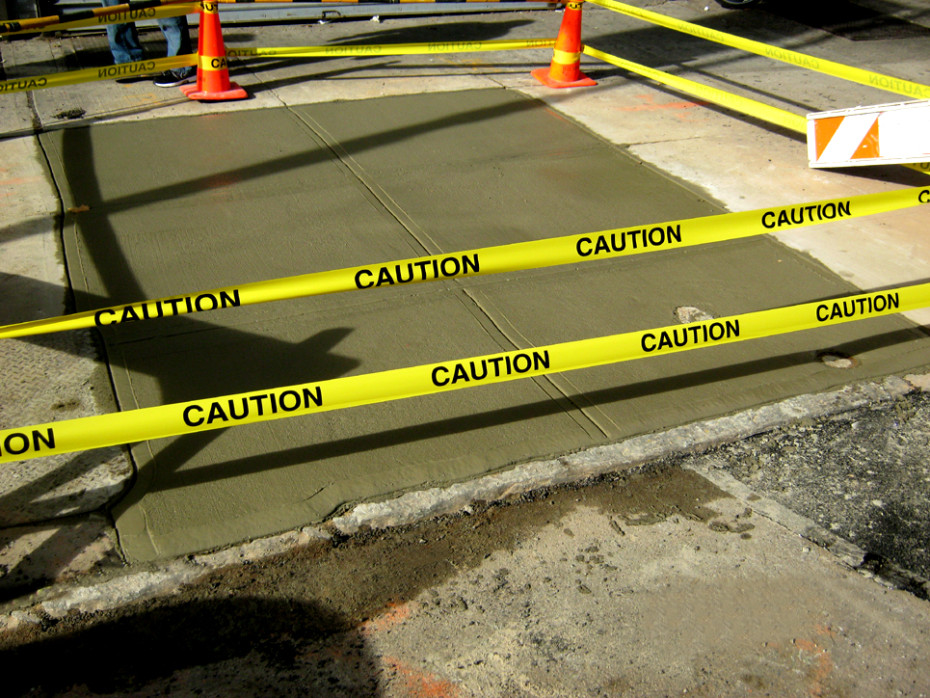 In most cases sidewalk cement or the public roadway have to be disturbed in order to repair a sewer line. Depending on the extent of the excavation the costs can vary. Typically restoring the roadway or sidewalk cement will cost between $600.00 to $1,000.00. As a percent of the sewer repair cost, restoration is around 15%.
Removal of debris and supply of back-fill material
Frequently the soil excavated on a sewer job is not suitable to be placed back in the ground. This can be for two major reasons. If the soil is badly contaminated with raw sewage it cannot be placed back in most excavations. More frequently the problem is that the excavated material will not compact properly. The existing soil may contain too much moisture or too many rocks. In other cases it may contain too high a clay content. Clay can not be compacted properly.
To remove excavated material and truck in clean backfill material a heavy dump truck and a CDL driver is required. In addition there are dump fees involved. Material must be dumped at a licensed recycling plant. These costs typically comprise around 10% of the sewer repair cost. A rough cost estimate would be around $1,000.00.
The total sewer repair cost
A sewer repair cost can very wildly depending on the scope of the work. However a traditional repair will cost around half the price of a total replacement. A typical complete sewer line replacement will cost between $8,000.00 and $12,000.00. A typical repair in the roadway or sidewalk area will cost between $4,000.00 to $5,000.00.This article was originally published in 2013. Since that time, many factors have affected the price structure of sewer and water main work in NYC. As one example, the average industry-wide price for a sewer replacement in the outer Boroughs of NYC in 2017 is now between $10,000.00 to $15,000.00.
Each job can have unique issues that affect the price one way or the other. If a sewer repair cost is much higher than the range stated above a sewer contractor should be able to explain the reasons why. As an example a connection could be deeper than normal or more extensive restoration could be required. In some cases the DOT may restrict the permitted work hours which can add a workday to the job. Restricted work hours usually occurs on heavily trafficked roadways or when a school is located close by. Naturally the safety of school children and the general public come before a sewer repair job.
Is a repair the correct sewer line solution?
Property owners should be very careful before a sewer repair is commenced. It is very important that the sewer line problem has been diagnosed properly. In most cases a sewer cleaner has to be trusted to carefully measure out where the point of the defect exists. Excavating in the wrong location is a complete waste of money.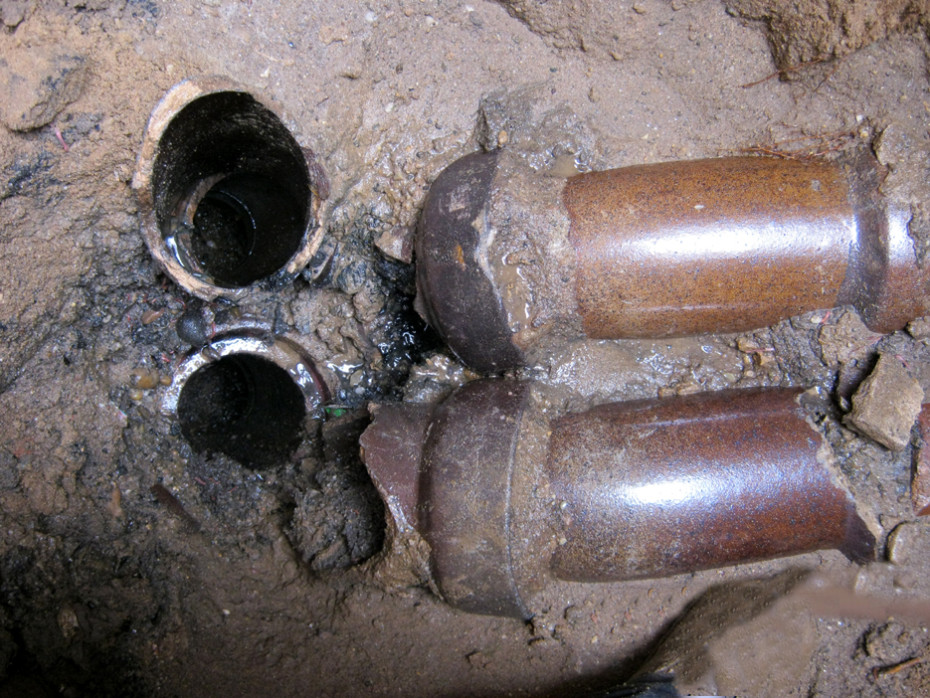 In many instances a sewer repair is a poor idea and will not address the problem. Roots in a sewer line and a back-pitched sewer line are two cases where a repair is generally not a good idea. While sewer repair cost is much lower than a full replacement, it can be a complete waste of money in some instances. It is always a good idea to gets prices for a repair and a complete replacement before making a hiring decision.
[button link="/contact-balkan-plumbing/" bg_color="#EA6E24″ window="yes" size="xl"]Get a FREE no-obligation site visit today![/button]