Sewer repairs were urgently needed in Queens. This unique Queens sewer problem involved a house drain that had completely stopped working, and a pump was being used to discharge the sewage. This would be no ordinary sewer replacement as the house was up on a hill, surrounded by a 7′ high retaining wall, had a private cemetery around it, and was inaccessible for a backhoe or any other equipment. The majority of the sewer excavation would have to be performed by hand and next day service was required.
A unique situation in Astoria, Queens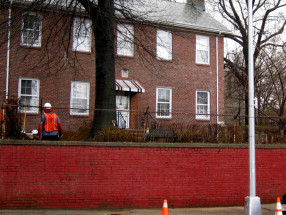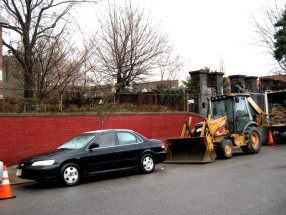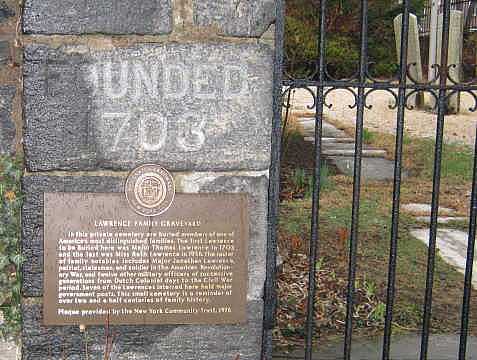 The homeowner trusted this Queens sewer repair job to Balkan Sewer And Water Main Service because he had remembered that back in 1989 Balkan had replaced the water main and was happy with the job. Balkan remembered this house as well and knew a sewer replacement or repair would be a tricky deal. Not too many houses have an 7′ high retaining wall around it, and are surrounded on two other sides by a cemetery that was over 300 years old. In addition this homeowner is a super-nice guy deserving of extra-special sewer repair service and personal attention.
Special Care is Taken
The sewer repairs needed had to be done with special care and attention because of the situation. Balkan performed all sewer repairs inside the property by hand, taking special care not to damage a large tree that was present, including the tree roots and the retaining wall. In addition a clean-out was installed inside the front yard to provide easy maintenance if a sewer clog should ever happen again. Unique properties require unique sewer repair solutions and that is what Balkan provides. Thought and preparation goes into every sewer replacement or sewer repair job. Seamless sewer repair or a full sewer replacement means working continuously to restore drain line service, long-term guarantees, and a broom clean finished job site as standard operating procedures. In addition special care is always taken when a landmarked property such as this one needs work.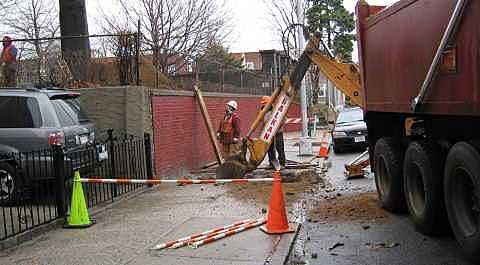 About The Lawrence Cemetery
Courtesy of the New York Times, edited for this post.
James Sheehan's backyard is full of the bodies of Revolutionary War and Civil War that, records show, were heroes. Officially the site is known as the Lawrence family cemetery, and Mr. Sherman's grandchildren grew up dancing on the flat granite gravestone of William Beach Lawrence, a lieutenant governor of Rhode Island in the 1800's.
Mr. Sheehan has been tending the site for nearly 50 years, paying for repairs out of his own pocket. But now he is 82, and he is worried about what will become of the place once he is gone. He is not a Lawrence. He inherited the property, which is on 20th Road and 35th Avenue, from his father-in law, who had been given the land by a woman named Ruth Lawrence, the last living member of her family. "I've been maintaining this out of respect for my father-in-law, not the Lawrences," Mr. Sheehan said. "But as you tend this, you come to learn about the people."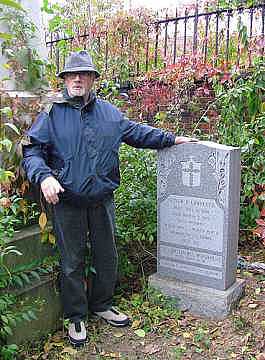 The graveyard, which is an official city landmark, was founded in 1656 by an Englishman named Maj. Thomas Lawrence, who emigrated to New York in 1651. Among the dozens of prominent figures buried there is Maj. Johnathan Lawrence, a member of the state constitutional convention in the 1770's; Gen. Albert Gallatin Lawrence, a Civil War hero; Abraham Riker Lawrence, a State Supreme Court justice who was related to the Rikers of Rikers Island, and John L. Lawrence, the first president of the Croton Aqueduct.
The public apparently knows little about the Astoria site. References to famous Lawrences can be found on the Internet, but their burial places are listed as unknown.
"I thought somebody would help along the line, but they never have," Mr. Sheehan said. "Maybe I just never knew how to ask."Written by E. E. LIPPINCOTT