Recently a sewer replacement was needed in Astoria Queens on Crescent Street. Astoria is a Queens neighborhood that is densely populated and is home to a diverse community of people. Hand in hand with its dense population it also has heavy vehicular traffic with many major roadways and Crescent Street is one of them. Because many public utility providers have their facilities located in the Astoria area it has many underground main distribution lines that are very sensitive to excavation work. All of these factors combine to make sewer replacement work in Astoria a tricky undertaking which requires skill and expertise.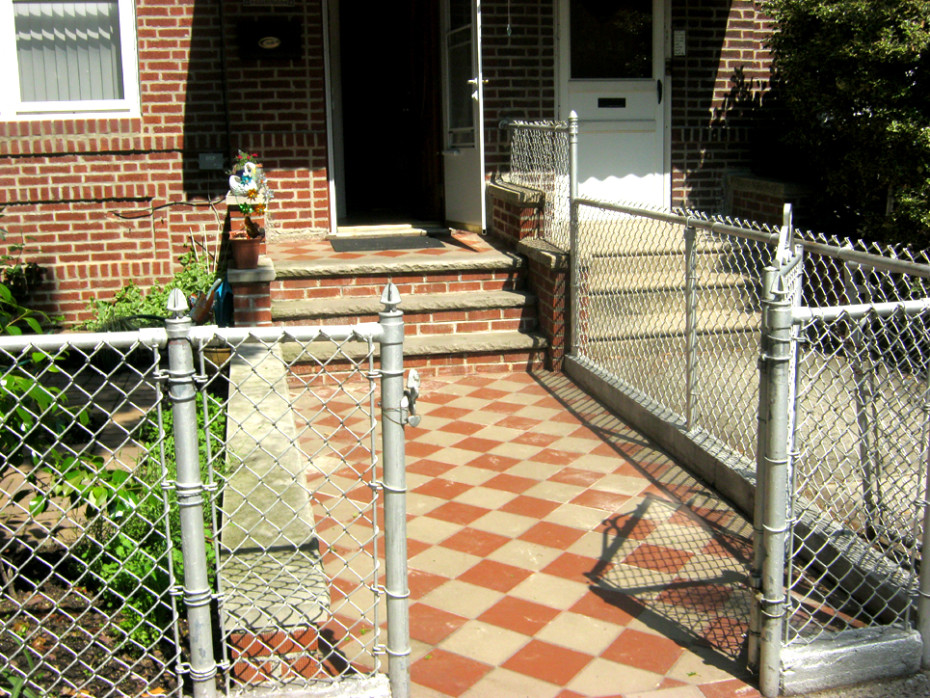 Besides the unique conditions that working in Astoria presents, this particular job had its own peculiarities. Once excavation was started it became apparent that the house sewer had been broken for quite some time. There was a complete undermine of the sidewalk area and the front yard due to the soil being washed down the sections of broken drain pipe over a long period of time. It seems that whenever the soil would block the house sewer the owner would just call a drain cleaner to push it down the line into the city sewer.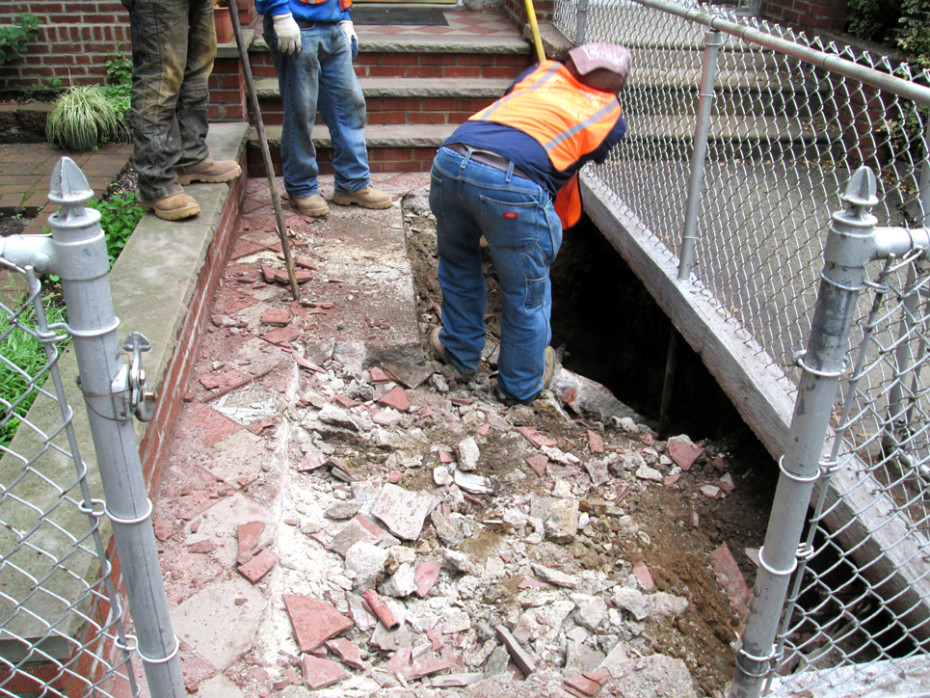 Constantly cleaning a broken house drain line can force soil and debris into the city sewer system. Sometimes this can cause a blockage of the city drain system in the roadway.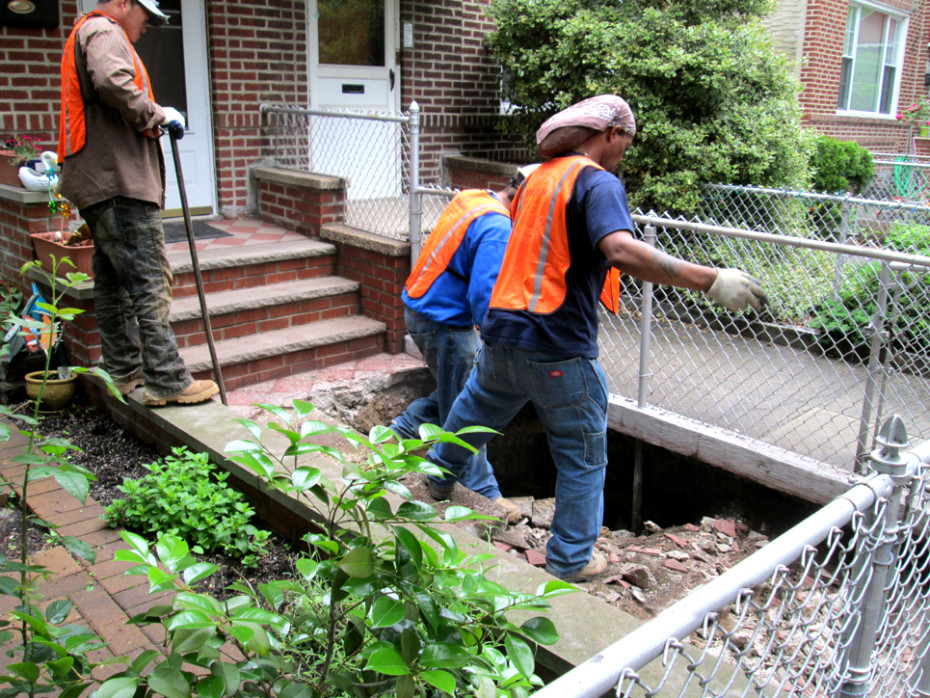 Another unique condition of this Queens sewer line replacement was that the attached house next door had their drain line right next to the house that was being worked on. As a matter of fact the two house connections on the city sewer were only inches apart. That meant that excavating for the sewer line replacement had to be performed very carefully as not to disturb the next door neighbors house sewer.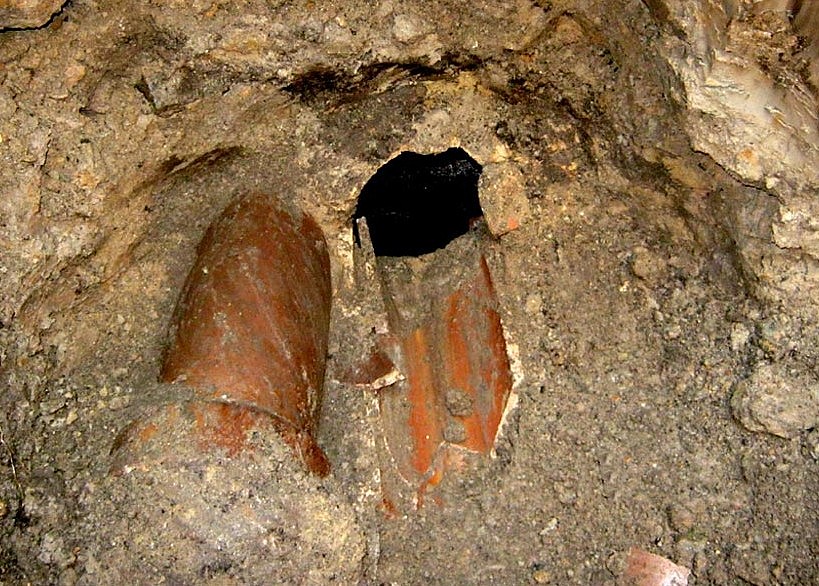 By code house sewer connections must be at least 5′ apart, but when these houses were built that rule was overlooked or not in existence yet. Connections only inches apart also meant that the city itself had to protected properly from any potential damage. Connections that close to each-other impacts the structural integrity of the city pipe itself.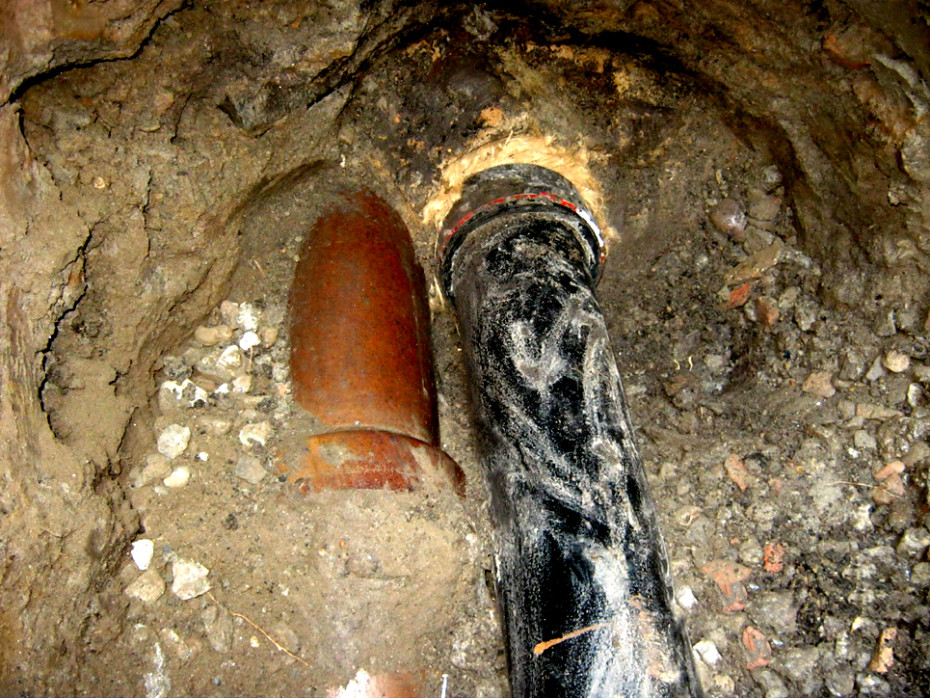 By DEP rules and regulations two connections for a house sewer must be at least 5′ apart. If connections are made closer together it damages the structural integrity of the city drain system.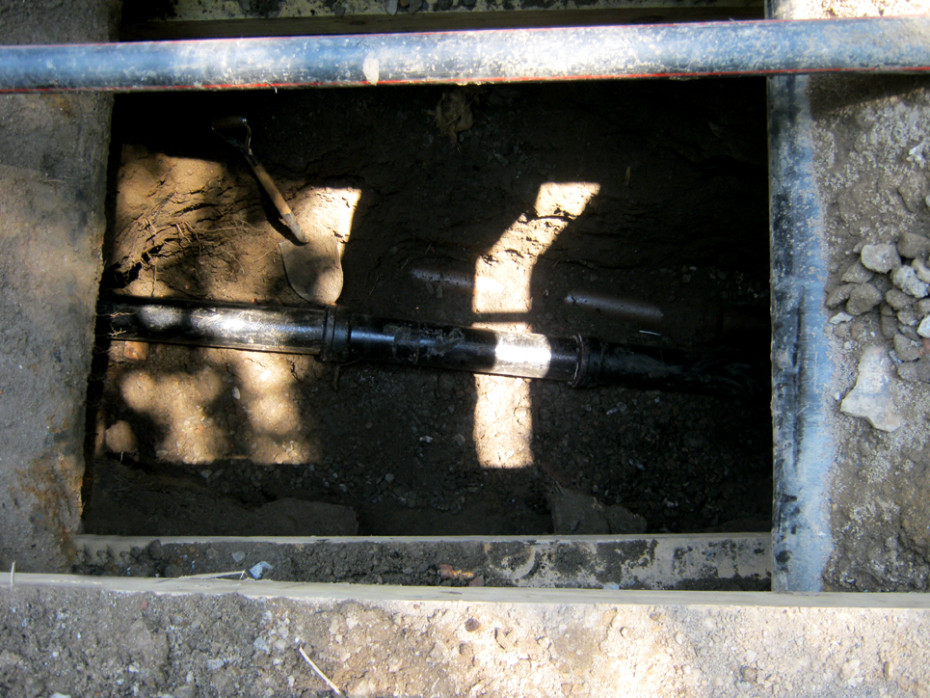 Balkan Sewer And Water Main Service was the sewer contractor selected to perform this sewer installation. When complicated sewer replacement work is needed Balkan can be trusted to address all the details and have the know-how to details with any complications. For this house drain line in Astoria Queens the Balkan installation included:
Domestic extra heavy cast iron pipe.
All undermined areas filled with clean approved backfill material.
Work by hand to avoid damage to the neighbors house sewer.
NYC DEP inspected and signed-off.
Disturbed surfaces professionally restored.
An unconditional 10 year guarantee.
What the sewer repair work did not include was any additional charges for the unforeseen conditions encountered and the special care that this installation required. Balkan stands behind a clearly written contract that includes an unconditional 10 year guarantee on all water main and sewer line replacement work.
What is a cut in connection on a NYC sewer?
Sewer connections are made to a city sewer for a house connection by various means. In the past before stricter DEP guidelines and more modern tools a connection was frequently made by cutting into the city sewer. As crude as it sounds a cut in connection could have been made by using a sharp digging bar or a hammer and a chisel. Power tools were not utilized universally to make these connections in NYC until the 1980's.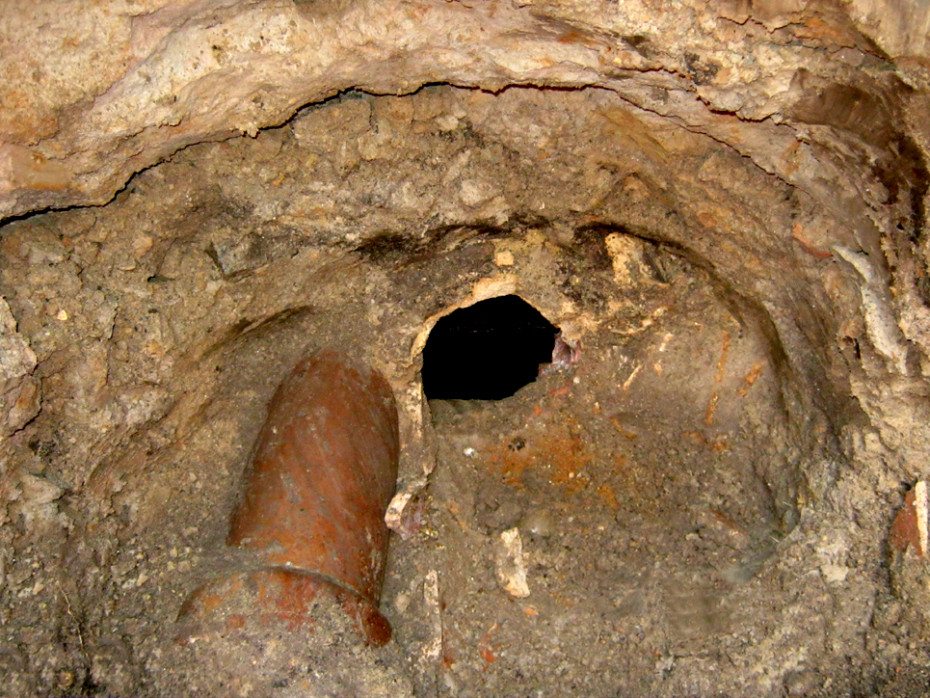 Making a connection by using hand tools in many cases impaired the integrity and shortened the expected useful life of the public sewer system. In the above case making two of these connections within inches of each other was very poor plumbing practice. Having two 8″ wide openings with little pipe left in between them could cause a collapse in that section of the public sewer pipe.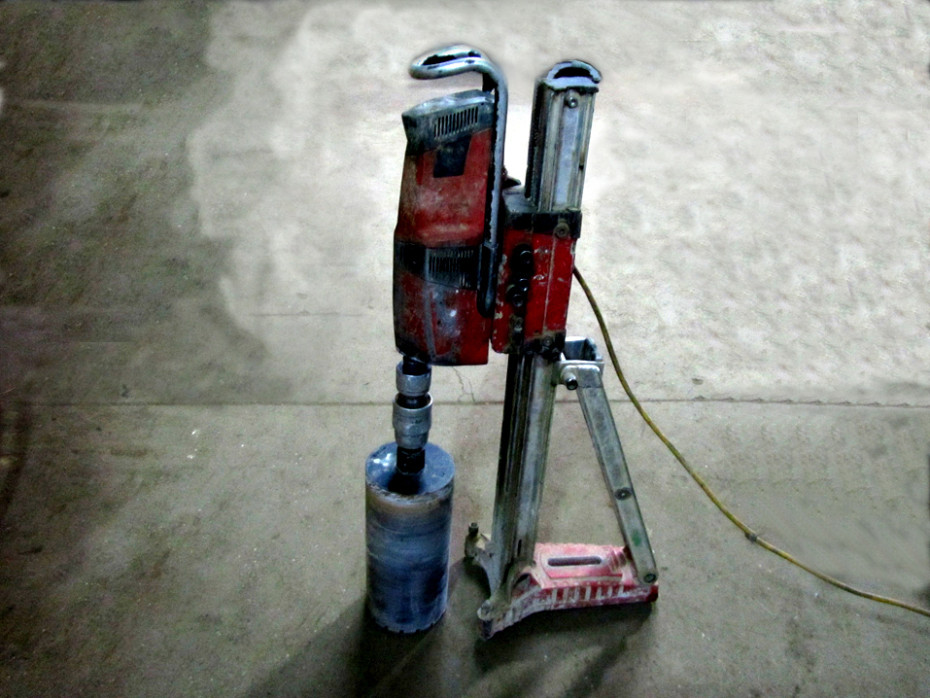 Nowadays when a new connection is required into a NYC sewer and no connection is available the most usual connection required is a drill in. This is performed using a core drill machine, it is not permitted to chop into a NYC sewer any longer. A hole is carefully cored through the NYC sewer a specific size larger than the pipe size to be connected. In most cases the city sewer must be prepared before the core drill is done by either encasing the public drain pipe in concrete or installing a concrete cradle under the public sewer. The concrete reinforces and strengthens the city sewer from the added stress of the core drilling and the future house connection.A drill in connection does not add substantially to the cost of a new house sewer.Cutting into a city sewer using hand tools is no longer permitted. New connections are typically now made by using a core drilling machine.