Sewer Replacement – Queens homeowner needs a complete sewer replacement, but has special conditions that need to be carefully addressed before the sewer replacement is started. Due to a large tree being present in the sidewalk area, and a pretty red brick paver walkway, extreme care had to be taken that neither the tree or the walkway were damaged. In addition the front yard was beautifully landscaped, and disruption had to be kept to a minimum.
When Balkan Sewer and Water Main Service was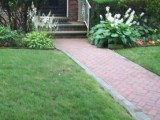 consulted before being hired they assured the homeowner that all proper precautions would be taken, and all proper permits would be secured for the sewer replacement. Having over 50 years of experience in the sewer replacement business and water main business, Balkan is a trusted family name.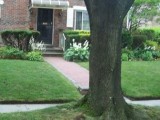 Prior to starting work Balkan completely covered the front yard with plywood to protect it, and gave careful instructions to the crew foreman. The result was that the walkway was not disturbed in any manner, and absolutely no excavation was performed in the sidewalk area to prevent any damage whatsoever to the tree.
Working continuously performing the sewer replacement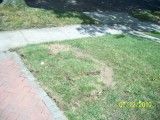 the red brick walkway was left untouched and undamaged, saving thousands of dollars in restoration expenses. meant that the sewer installation was completed in less than 48 hours with the roadway completely restored, the yard put back in place, and the job-site left broom clean. In addition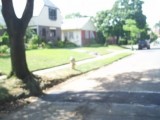 What may seem like extraordinary sewer service to some, is what the owners of Balkan Sewer And Water Main demand from their office and field staff at all times. Whether in Queens, Brooklyn, Manhattan, or the Bronx, Joseph L. Balkan Inc. is the sewer replacement expert throughout NYC.