Water flow and sewerage services are a crucial part of your home, any property you may own, and the neighborhood you live in. Having issues with the sewer services in Queens is a great annoyance. Drain issues will lead to undesirable, unsanitary, and inconvenient living and working conditions. For the residents of Queens in New York, Balkan Sewer And Water Main Service provides quality sewer services in Queens. This includes solutions to any type of drainage problem you may have. The fundamentals of these services are maintenance and cleaning. However, Balkan is also NYC's largest sewer repair and replacement contractor, if you require such a service. Below are some of the services the Balkan Team can offer the residents of Queens.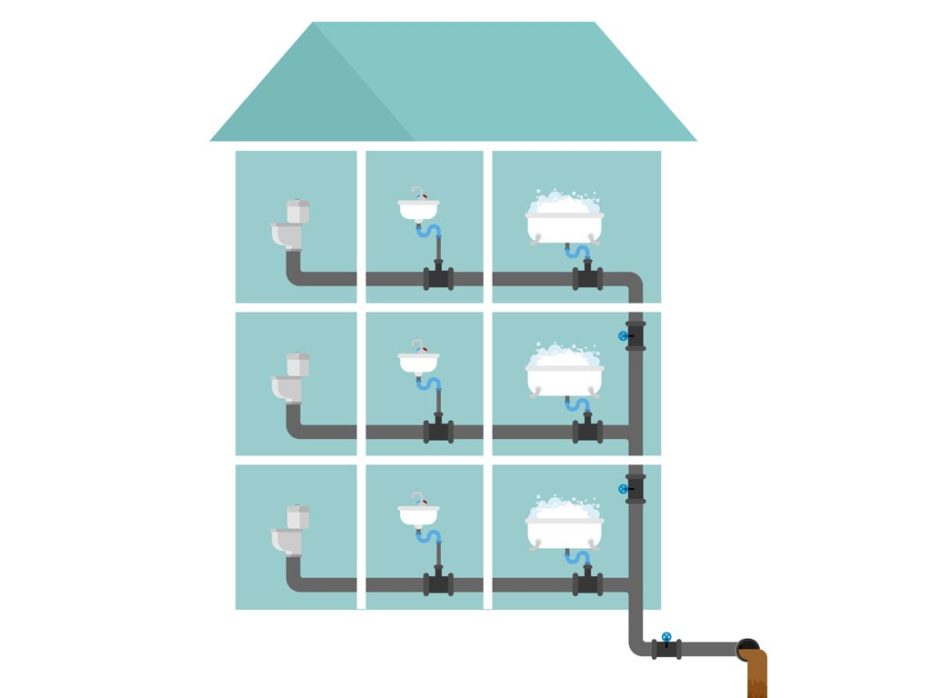 A Complete Array Of Sewer Services In Queens
When you need sewer services in Queens, consider the Balkan Team your "one stop shop". With over 65 years of experience, there is simply not a job Balkan is not expert at handling. All work comes with the peace of mind that it is backed with the oversight of NYC Licensed Master Plumber Paul R. Balkan. Being centrally located in Queens assures you of a prompt response time, and a timely solution to your drain or sewer issue.
Routine Sewer Maintenance And Drain Cleaning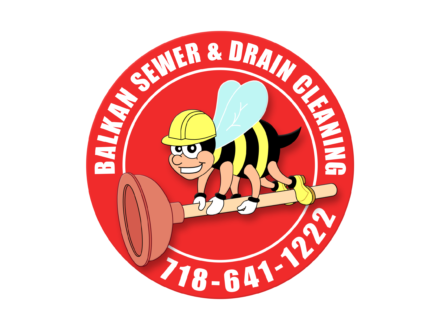 When a clog of backup occurs, Balkan has a fleet of fully equipped drain service vehicles at the ready. Each is manned by a skilled and courteous technician, expert at clearing any type of blockage. Our technicians have a dogged determination to clear clogs that other technicians will routinely not clear.
Each of our service trucks is fully equipped with a variety of drain cleaning tools and machines. The Balkan Drain cleaning team is trusted by local Queens residents, and nationally prominent companies alike. Contact a Balkan drain expert for fast and efficient service. Our central Queens location assures our promise to you of a prompt and accurate arrival time.
Drain Installation and Upgrades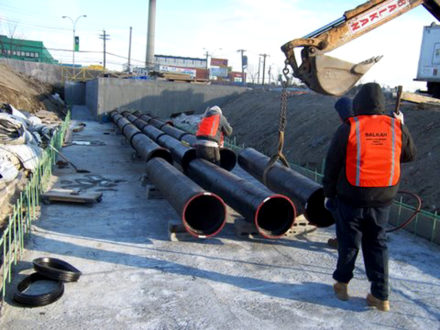 The first point for excellent drainage and plumbing are drain pipe installations done right the first time. For any new construction project or building renovation, commercial or residential, trust Balkan's expertly skilled and professional installation crew to do your pipework. We offer water main and sewer pipe installation, and also a piping upgrade when you need it. Our work is timely and stays within the client's budget. We always ensure that we comply with the New York building codes. Our experience guarantees a timely completion, and sign-offs within days without delays or excuses.
The Balkan Team not only does the piping, but helps you with the paperwork too. We offer guidance throughout the process of gaining a permit from the DEP. We involve our clients in every step. Safety is a priority at Balkan Sewer And Water Main Service. Our workers are OSHA certified, and we undertake all safety precautions during construction work. Finally, we will restore any disturbed areas within 24 hours of the completion of our work.
Replacements and Repairs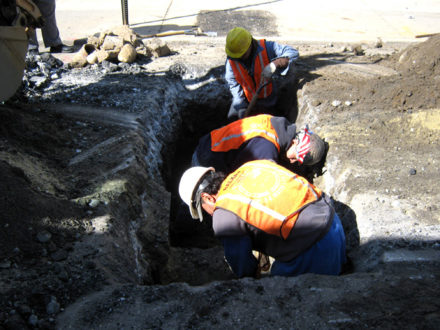 Various problems may affect your sewer pipes. This includes serious blockages, and collapsed or shattered pipes. Issues like these may cause extensive damage, and severe drainage issues that require urgent redress. Our team is the right team for a pipe repair or replacement job. Our experts first assess the matter and provide the best advice to the client. Then, we address the issues in the best way possible and using the proper tools and methods.
A sewer or water main break can prove quite troubling and may even cause damage to the property. Examples of potential damage include flooding, moisture problems, and destruction of landscaping, building foundation damage, and property damage as well. They may cause pooling and create swamps which is both unsanitary and unsafe for individuals and the environment.
Balkan provides emergency services all day, and every day throughout the year. The staff understands urgency and timeliness. Our service trucks dubbed the 'warehouses on wheels' are fully loaded with appropriate equipment and material for the job and always ready for dispatch. Like our pipe installation, replacements and repairs are DEP and DOB compliant. Only the best, most professional, licensed, and insured plumbers work on your project while undertaking the necessary safety precautions.
Sewer And water Main Disconnection Services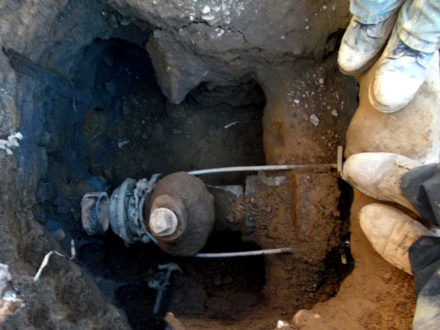 Just as we are there at the beginning for the installation of your water and sewer system, we are available when termination of the service is necessary. Balkan Sewer And Water Main Service is the number one disconnection of sewer and water service provider in NYC. When you need to terminate water services, we have the knowledge, skill, and experience for that too.
Proper disconnection of house sewers and water mains services are a NYC DEP requirement for any site demolitions, either for alterations or new construction projects. In other cases, a disconnection may be done in order to stop the DEP billing process for an unused service line. Sometimes a project may require this service urgently to meet deadlines. Since it entails more than shutting off the water, and includes cutting off the connection at the city's main, a lot of paperwork is involved. Our staff takes care of paperwork like DEP sign-offs, renders the service on time, including sign-offs. As standard procedure, Balkan performs restoration on the next day, maintaining your site safe and to code.
With our proven track-record as New York's finest, we have an image to uphold. We have a strict no-compromise policy on the quality and superiority of our services. Our promise is a ten-year guarantee for any replacement work we do. We value your time, so we offer same day emergency services. furthermore, we are available 24 hours a day, every day. Contact Balkan Sewer And Water Main Service today for quality sewer and water line services in Queens. The Balkan Team also provides this full range of services to Brooklyn, Manhattan, and the Bronx.