A recent sewer valve installation by Balkan shows the many benefits of addressing sewer backup issues. This installation involved installing an automatic flood gate valve, a new sewer trap, and a sewer backup alarm. The work also involved installing a new precast composite sewer access pit with a fitted cover, and cementing the surrounding area. This home had been suffering with sewer backups from the public sewer system that required a sump pump to pump out the sewer water onto the side of their house. This was not just a severe inconvenience but quite an unsanitary condition as well. In addition the existing sewer pit was open and presented a dangerous trip hazard.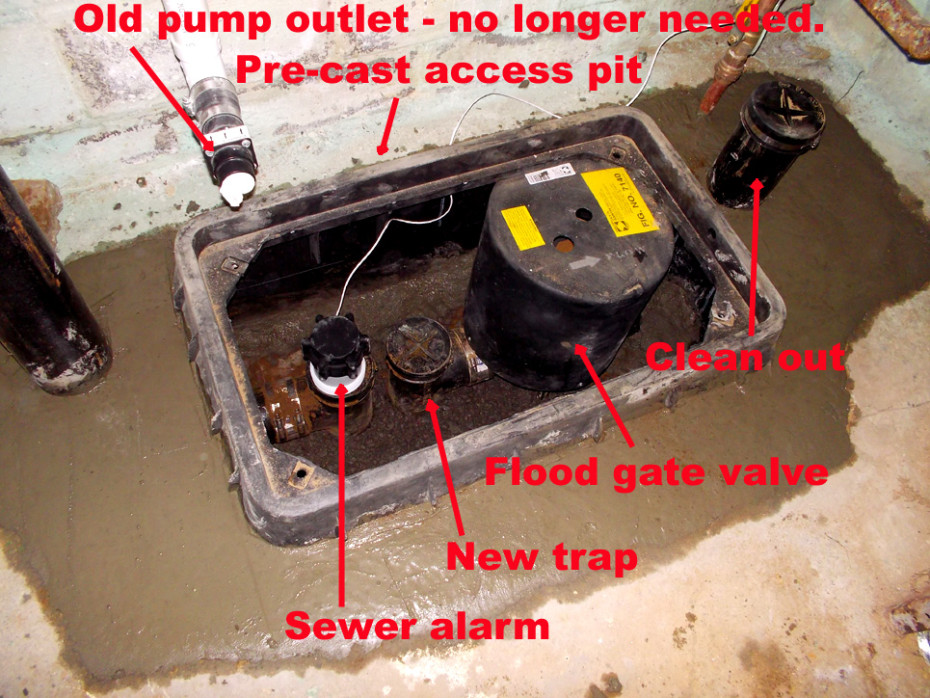 Like many property owners this homeowner had no idea that a remedy to the situation was readily available. In less than two workdays a new automatic floodgate valve was installed that eliminated the need for a pump and solved the sewer backwater problem. In addition a precast pit with a fitted cover which was also carefully cemented assured them of a water tight basement in the future. The final touch was a sewer alarm that automatically sounds a loud alarm when sewer water is about to backup in the house drain. That way the occupants have advance warning well before a backup occurs.
A sewer alarm sounds an alarm well before a sewer backup
Balkan is an expert all all sorts of backwater valves to prevent damage from sewer water. Among the many details that Balkan pays attention to is installing a clean-out on the street-side of the sewer valve. By having a clean-out the house sewer can be cleaned without possibly damaging the inside of the flood gate valve. The clean-out also allows Balkan to pressure test the valve and ensure that it functions properly before a public sewer backup occurs. By keeping the full body of the flood gate valve exposed Balkan allows for easy access and maintenance. Details like these can be easily overlooked and cause a lot of distress and water damage later on.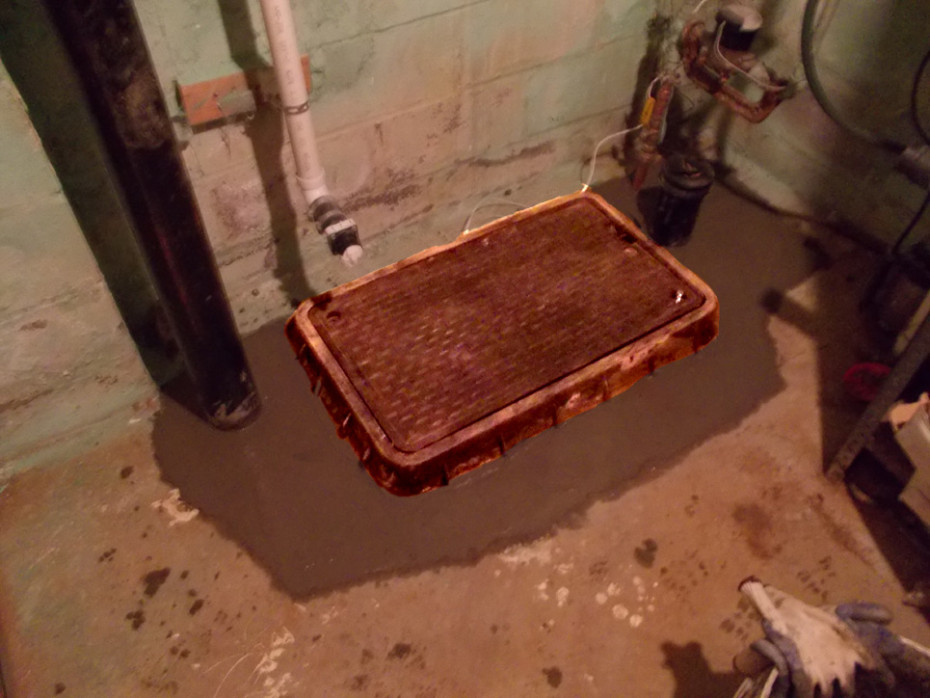 This area had previously been constantly damp and had water penetration. It was also a dangerous trip hazard and surely a place where a child could get injured. Now it was safe, sound, and dry. Part of every Balkan sewer trap or sewer valve installation is installing an anti-slip fitted and locking cover over the sewer access pit. A fitted cover is yet another detail that can be overlooked, but is of great importance for safety reasons.
An open sewer pit is not just unsanitary, it is dangerous
Why an automatic floodgate valve is best
While check valves do not completely stop backwater, only greatly reducing it. And manual knife edge gate valves have to be manually opened and closed prior to and after a backup. An automatic backwater valve has none of these drawbacks and many advantages. An automatic backwater valve stops sewer water 100%, does not work using electricity, and as it's name implies is completely automatic. An automatic floodgate valve has a stainless steel knife edge gate that does not corrode. The knife edge will cut through any normal sediment of buildup of debris. Read more about an automatic backwater valve.
What is a sewer alarm?
Professionally installed on a trap, the alarm will forewarn of a back up well before waste water is visible or can cause property damage. The alarm is a unique device that senses pressure inside the trap and sets off a piercing alarm that is easily heard anywhere inside the house. This alarm avoids foul water having to surface before you are aware of a drain line problem.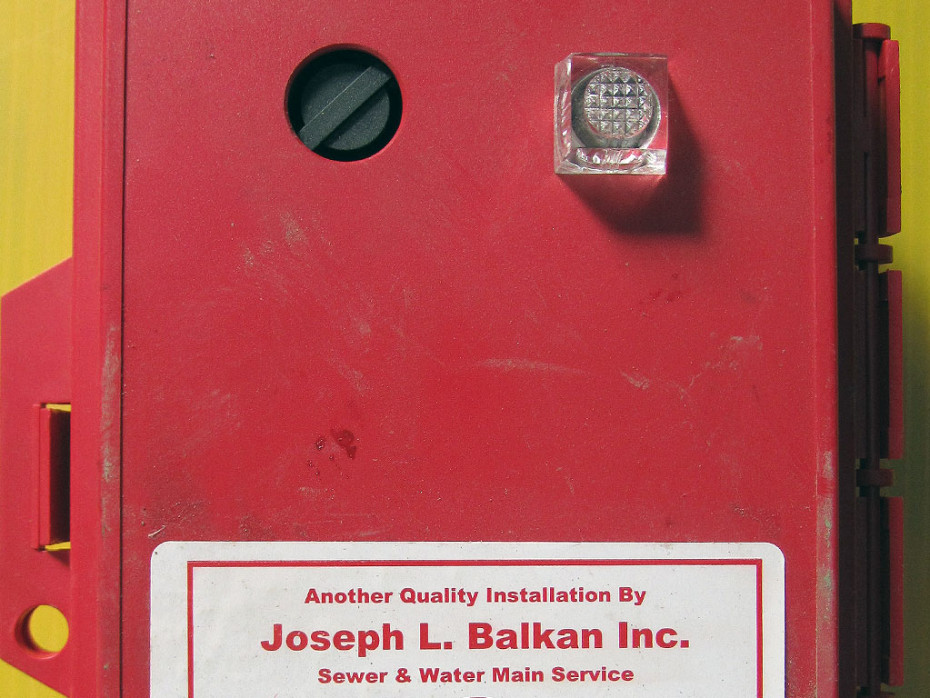 Joseph L. Balkan Inc. can typically install a sewer alarm for as little as $300.00. The only requirement is that there is a nearby electric outlet near the house trap. As always site visits are free and along with no-obligation free written quotes for your alarm. Read more about a sewer backup alarm.