Balkan Sewer And Water Main is looking for a Sidewalk Cement Finisher, and cement laborers as well. Are you looking for a change in employers, or a change in your career with a more secure future? Are you looking for a new home where you can develop and grow? Joining the Balkan Team means being a part of a family and team who firmly believe in developing relationships with customers, and Team Members as well. The Balkan Team provides outstanding customer service at all times. We believe that our customers and the relationships we build with our customers are the desired end result of all our actions.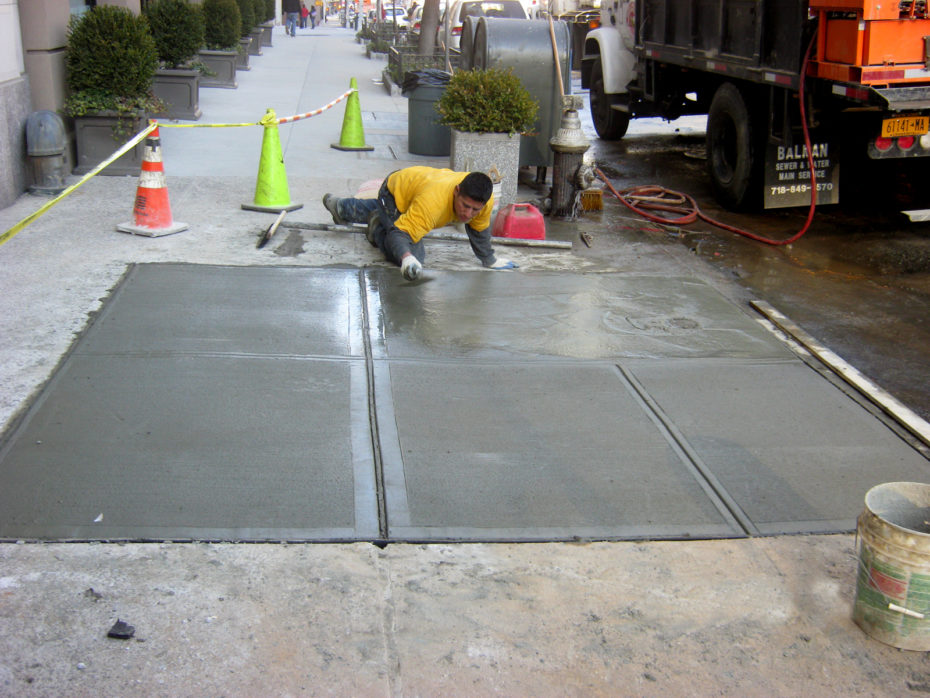 At the core of achieving our corporate goals is having a strong team of dedicated professionals. At Balkan Sewer And Water Main Service, we also believe in training and continuing education. If this all sounds appealing to you, you could have a new career right here with us.
Sidewalk cement finisher and laborer positions are available
We currently have an opening for an experienced Sidewalk Cement Finisher, as well as other skilled cement laborer positions. As a member of our team you will be responsible for ensuring there is always a clean and safe working environment. As a professional you will ensure your work will remain in compliance with  Balkan policies and standards. A few of the responsibilities and qualifications that will come with this position are included below.
If you're thinking of applying take special note:
Unlike other cement laborer or finishing jobs, Balkan provides year-round employment. Balkan does not shut down for the Winter, and is not seasonal. Balkan also provides full benefits, and a wonderful work environment. Our over 65 years of continuous operation makes for long-term employer / employee relationships.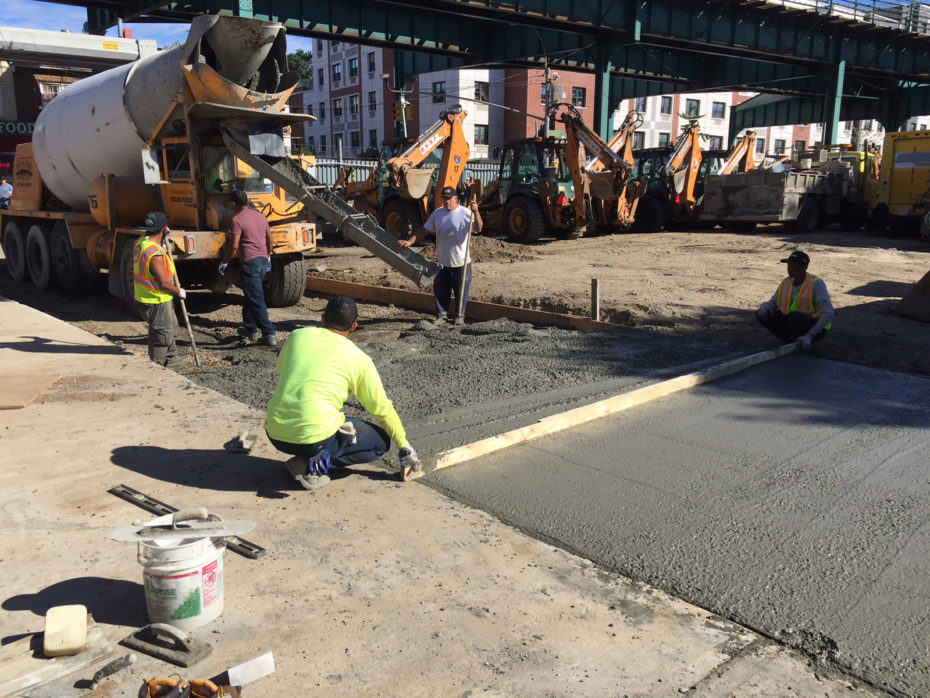 [button link="https://balkanplumbing.com/contact-balkan-plumbing/" size="large" style="info" color="aqua" bg_color="black" text="dark"]Apply Now As A Cement Finisher Or Laborer[/button]
Sidewalk Cement Finisher and Worker Responsibilities
Concrete sidewalks and roadways
Manual labor
Maintain a clean job site at all times
Secure job site on a daily basis to ensure the area will be free of potential hazards
Keep the inside and the out the truck clean
Follow the proper procedures to ensure the truck is safe for operating
Load and unload cargo
Perform all duties that have been assigned to you in a timely manner
Follow instructions as they have been given to you
Report issues to the supervisor
Effectively communicate with your supervisor in order to make it easier to share information
Obtain an understanding of OSHA regulations and Balkan health and safety practices
Your required Sidewalk Cement Worker Qualifications
You have a valid NYS driver's license
Have a clean driver's record; your DMV report will be verified
You must have previous experience in the sidewalk cement field or have experience in a related field
Be sure to have the ability to carry heavy objects, in addition to digging, lifting, reaching, etc.
Sidewalk Cement Finisher and Worker Job Type
The Sidewalk Cement Worker position is a full-time position with a wide range of salary offerings, depending on your skill level. Typical starting hourly salaries range from $15.00 for trainees, to well over $20.00 for experienced individuals. Your salary will be dependent upon a number of factors, including past experience and work history. Rapid advancement is easily achievable based upon merit.
What Will We Expect From You?
If you become the next member of our team and our family, we will expect the following:
A commitment from you that you will always perform high-quality work
A dedication to customer service and customer relationships
A commitment to respecting other members of the Balkan team
Have a personal and committed effort towards growth and improvement
If you have been on the hunt for a new challenge or simply a change in your career while you are on your self-improvement journey, what better way to answer that challenge by applying to be a member of the Balkan team? If you feel that you are the best, we believe you need to join a team who will believe in you and appreciate you.
About Balkan Sewer And Water Main Service
Balkan Sewer And Water Main Service is New York City's largest house sewer and water service line contractor. We also operate a full drain cleaning company. Our team at Balkan has been in continuous operation for over 65 years. We also have a winning reputation in the NYC plumbing industry. Our customers can always count on us for high-quality service, fast work, and high-quality work. When people want it done right, they call Balkan.
At Balkan Sewer and Water Main Service, you will have the chance to create opportunities and be a part of a winning family. If you are interested in learning more about the new opportunities we have, please contact Balkan Sewer And Water Main Service.
[button link="https://balkanplumbing.com/contact-balkan-plumbing/" size="large" style="info" color="aqua" bg_color="black" text="dark"]Apply Now As A Cement Finisher Or Laborer[/button]