New York, USA (DECEMBER 28th 2010) FOR IMMEDIATE RELEASE:
A snow storm blanketed NYC on the Christmas Holiday weekend with an average of over 15″ of snow. When a homeowner has a water main break, and needs a water main repair who can they depend on? In this case a homeowner water main repair was needed urgently. The main water line ruptured in the sidewalk area. That left the occupants with a NYC DEP "Three Day Notice" to respond to.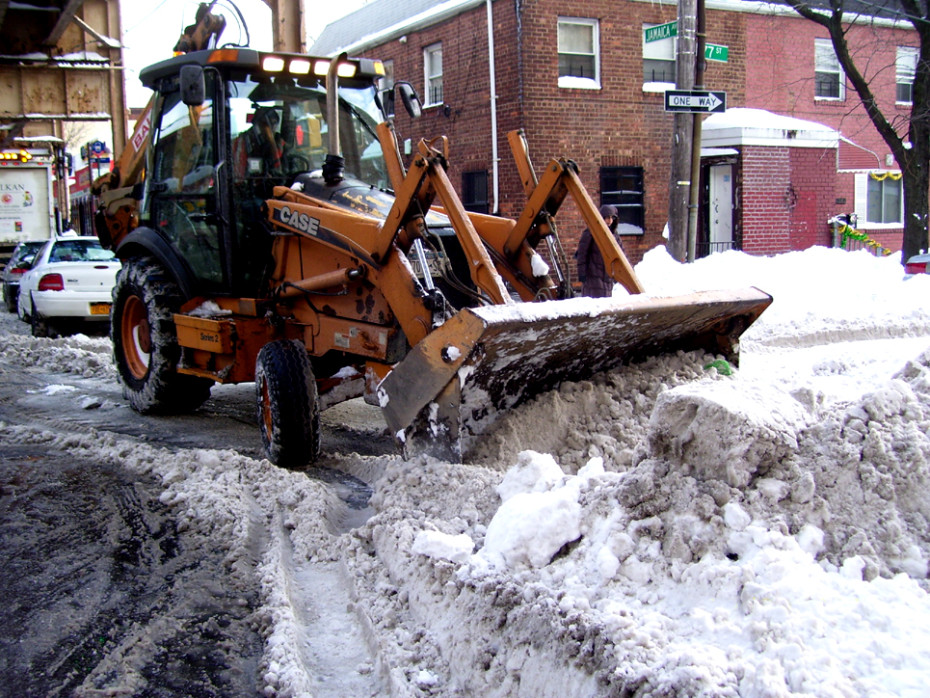 Parked cars were snowed in and the street not plowed
It did not appear the water main repair work work could be done anytime soon. The street had not been plowed, and cars were completely snowed in. But when a water line repair requires special attention and care, Balkan Sewer and Water Main Service is the one to trust. This case showcased another example why for homeowner water main repair work, Balkan is "best in class".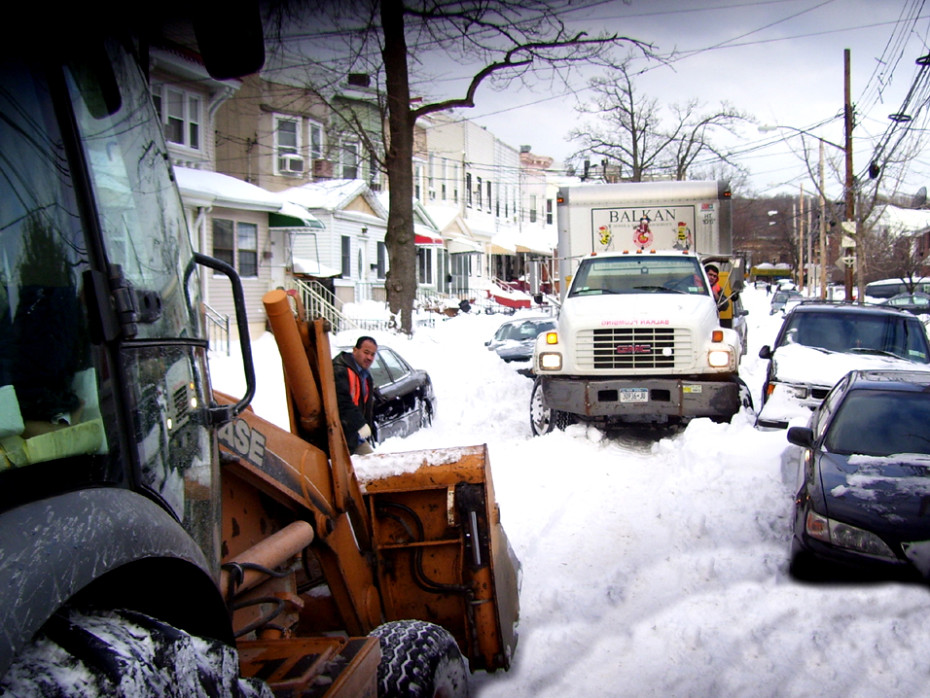 At no additional cost to the homeowner, and as a service to a client in distress, Balkan provided a backhoe to remove all the snow fronting the property. They also removed the stranded cars, an actual service to the community. Water main work proceeded in the most of dire weather conditions, regardless of the obstacles. When it comes to restoring water and heat to a client in distress during the holiday season, Balkan stops at nothing.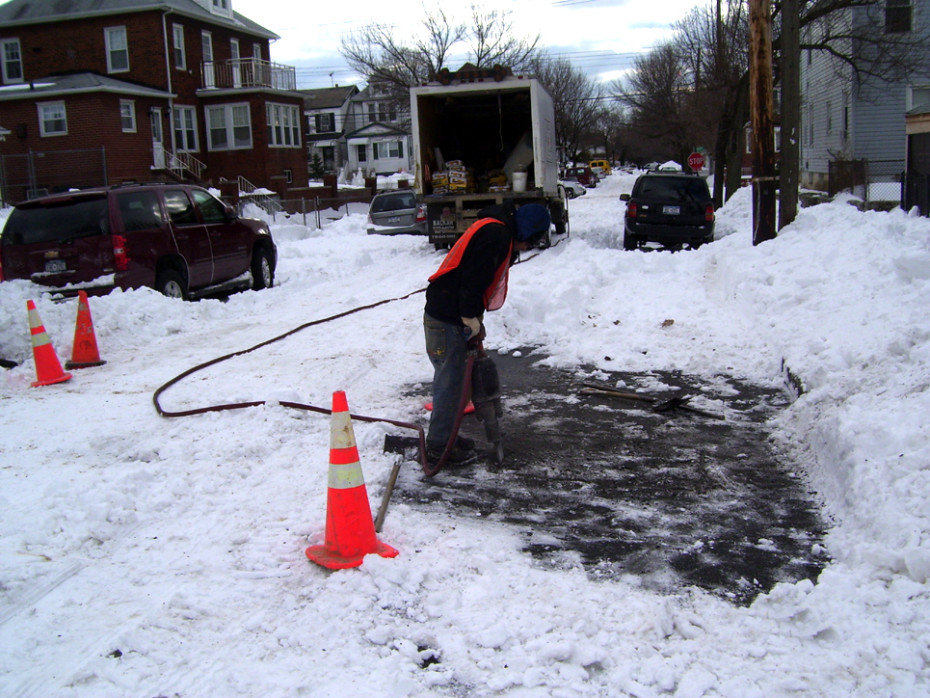 Superior Service for Homeowner Water main Repair Work
Performing a water line repair in all sorts of weather, and under any circumstance, is the meaning of superior service. Solutions, not excuses, is what the entire staff of Balkan abides by. That is what this sewer and water main contractor prides itself on. That extra effort gets homeowner water main repair and sewer repair jobs done. That is what property owners in Queens, Brooklyn, Manhattan, and the Bronx have come to expect from Balkan. For over 60 years they have depended on this licensed and trusted service. This same level of superior service is call or click away in any sort of weather.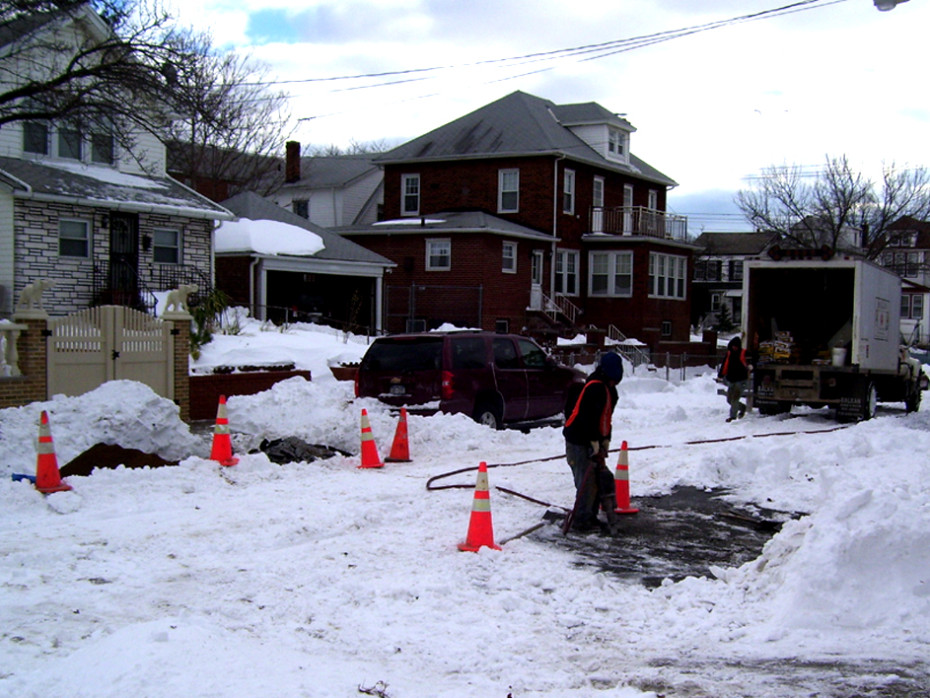 About Joseph L. Balkan Inc.
Balkan Sewer And Water Main is the largest commercial and homeowner water main repair and sewer service company in New York City. We are licensed, bonded, and insured. As a family run sewer and water main company in operation for over 65 years, our 10-year guarantee means we continue to stand by our work after the job is done.We are expertly equipped, from our 48,000 square foot facility to dozens of trucks, heavy moving equipment, backhoes and pneumatics. For all your subsurface plumbing including; water main repair and water main replacements, sewer repair and sewer replacements, catch basins, fire hydrants, manholes, and specialty excavation work, we can help. Contact Balkan Sewer And Water Main today or visit www.balkanplumbing.com.