New York, USA (Feb 17, 2010) FOR IMMEDIATE RELEASE:

Snow storm has you stuck indoors? Not Balkan Sewer & Water Main Service! When our valued Clients need a sewer or water service, we never stop! One inch of snow or one foot of snow we worked all week to service our Clients. Joseph L. Balkan, Inc. offers results not excuses. And because we partner with Vehicle Tracking Solutions utilizing Silent Passenger software, Balkan can always tell you when we-ll be there and give you an up-to-the-minute job status.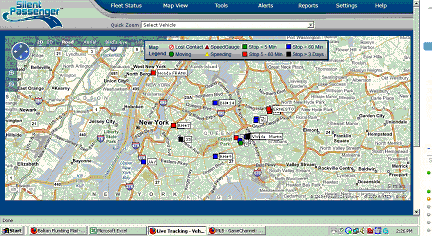 About Vehicle Tracking Solutions
If You Were In The Passenger Seat Of Every Vehicle Every Moment Of The Day, How Much More Efficient Would Your Fleet Operate?
The GPS vehicle tracking and historical reporting solutions offered by Vehicle Tracking Solutions allow you to be a silent passenger in all your vehicles, ensuring your clients the highest level of service.
Our vehicle tracking systems can have a remarkable impact on your business. Efficient monitoring of your cars, trucks and other vehicles will keep you informed as to your fleet's whereabouts, giving you the insight you need to enhance your competitive edge.
For additional information visit us at vehicle tracking solutions.com