New York, USA (MARCH 5th 2010) FOR IMMEDIATE RELEASE: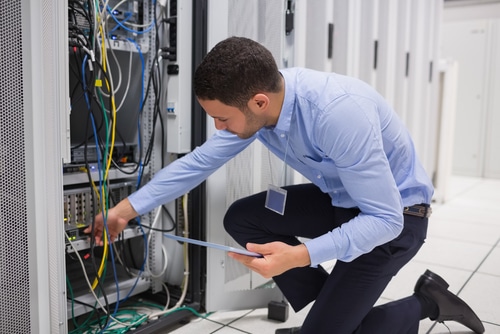 When Balkan Sewer and Water Main Service has an "emergency call" it needs instant access to on-line information such as NYC DOB (New York City Department of Buildings) and NYC DEP ( New York City Department of Environmental Protection) information to properly service its valued Clients. In addition, all Balkan Field Supervisors are connected to a server to have full access in order to give the level of service our Clients demand.
Joseph L. Balkan, Inc. depends upon Computero IT support for all of its NYC IT support. Computeros dedication to service is a perfect match for Balkan and its valued Clients. Balkan seeks to partner with top-of-the-line vendors in order to achieve "Superior Service" and is glad to include Computero in this group.
Free Phone Consultation Call Computero – lets talk about the computer problem you are experiencing. Sometimes a resolution is just a phone call away. Our technicians have more than 10 years of industry experience . Computero IT support technicians come from many different industries: Healthcare, Real Estate, Financial, and many more. We can also schedule an onsite consultation (call for Forest Hills Computer Repair NY office hours).
Onsite Computer Services (Home & Office) A trained technician will arrive at your business or residence at an arranged time. (Please call for available appointments and times). Technician will conduct an examination of the computer systems hardware, software, and networking. Based on the diagnosis -our staff member will discuss possible solutions and costs. We also have an office in Forest Hills, NY.
About Joseph L. Balkan Inc.
Balkan Sewer And Water Main is the largest sewer line replacement and water main service company in New York City. We are licensed, bonded, and insured. As a family run sewer and water main company in operation for over 50 years, our 10-year guarantee means we continue to stand by our work after the job is done.We are expertly equipped, from our 48,000 square foot facility to dozens of trucks, heavy moving equipment, backhoes and pneumatics. For all your subsurface plumbing including; water main repair and water main replacements, sewer repair and sewer replacements, catch basins, fire hydrants, manholes, and specialty excavation work, we can help. Contact Balkan Sewer And Water Main today or visit www.balkanplumbing.com.
About Computero
Small and mid-sized businesses, residential and telecommuting users love us. We are known for reasonable rates and quality customer service, and cater to people who rely on technology as part of their daily routine. Our client list consists of a variety of verticals, such as real estate, health care, media, manufacturing, entertainment, event planning, non-profit and many others. We cater to those who expect a high level of quality and quick response, which is rarely attained by other IT service providers and managed IT services companies. www.computero.com | CALL 1-888-TECH-365