For many homeowners, one issue that is rarely talked about a sump pump backups. A sump pump backup can cause significant damage. The sump pump is typically located in a homeowner's basement or in the crawlspace. Since it is not something that a homeowner will see on a daily basis, it is not going to be a hot topic of discussion. A sump pump may not be needed regularly, but it will be a vital tool if there is flooding. In other cases your sump pump is the thing that actually prevents your basement from flooding.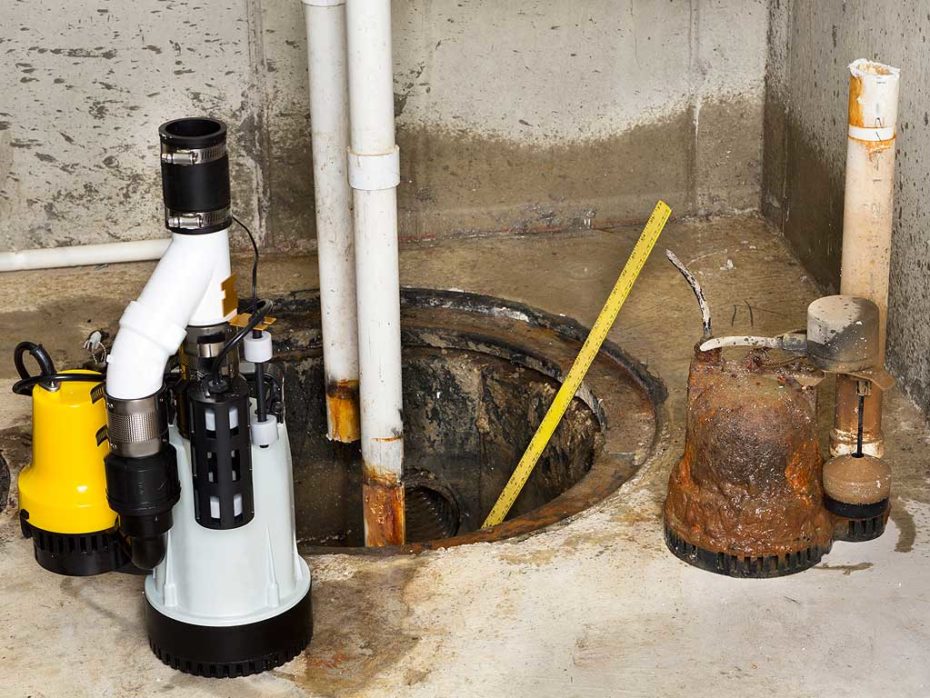 You probably ensure that all of your home's emergency tools and equipment will be ready when you need them. You should likewise do the same for your sump pump. Your sump pump will need to be properly working in the event of a flood. In other cases your sump pump is used to de-water regularly after rain or high water table to prevent a flood. Therefore if you have a sump pump it is also important that you take the proper steps to ensure that you will be ready for any situation.
There are several things a homeowner can do to ensure there are no major problems with the home's sump pump, such as the following.
The 3 Main Causes of a Sump Pump Backup
While sump pumps are typically extremely reliable and long-lasting, there are typical causes for their failure. Something to bear in mind it that a good quality sump pumps is relatively inexpensive. So having  backup, or replacing it every so often is not cost prohibitive.
1. Ensure Your Sump Pump Was Installed Correctly
Any home's sump pump could have a problem if the installation process was not a success. If the sump pump was not properly installed could be costly to you. There could be significant water damage because of the failures during the installation. Some of the common failures that take place during the sump pump installation include the following:
The sump pump was installed with no check valve
The sump pump was not installed on the correct surface
Sump pump clearance around the sump itself is not sufficient (the float switch cannot be inteferred with by the sump pit)
If the sump pump is placed directly on the very bottom of the sump (there should be room for accumulation of grit and dirt)
If the sump pump was installed on a surface that has dirt, it poses issues. It would then be easy for the dirt, rocks, and debris to make their way into the sump pump. When dirt and debris are found in your sump pump, your sump pump may not operate properly because the switch may be negatively impacted. Additionally, debris can block the water inlets built into the pump. Not only can this cause your pump to not function, it can cause it to overheat.
If you have inspected your sump pump and you believe that there was improper installation, you should have your concerns addressed as soon as possible. You will need to consult with a professional to have your sump pump examined. A professional will be able to give you advice on what steps can be taken to address the installation failures. Of course it's best to do this before you have a sump pump backup.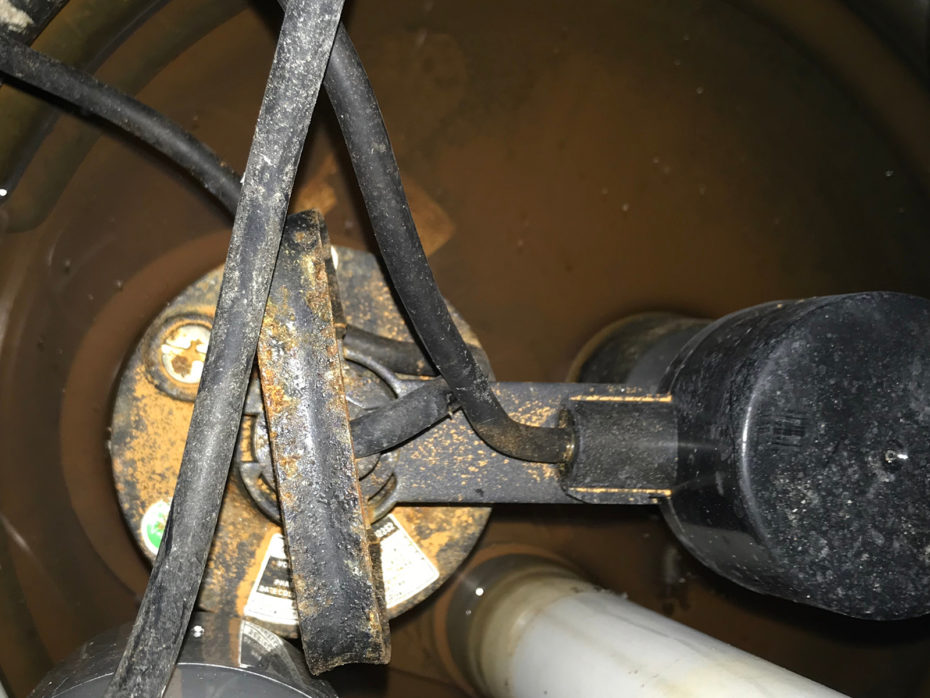 2. Be Prepared For Electrical Issues
One of the common problems that will result in issues with a sump pump is electrical failure. It is always a good idea to manually turn on your pump once in a while. An electrical outage can be as simple as the plug being loose. If there is a legitimate power outage due to a storm that poses a more serious issue. Obviously, a sump pump that is electrically powered will not be able to perform without electricity. When the sump pump fails to operate, it can lead to water damage due to the flooding. Unfortunately power outages and flooding frequently occur simultaneously.
If you want to avoid a sump pump electrical problem, we encourage you to inquire about a battery backup for your sump pump. When you have a sump pump battery installed, the battery will provide your sump pump with the extra power it needs if the power goes out. When you know you have a sump pump battery, you will not have to worry about your sump pump not being able to operate.
We are all aware of how quickly power can go out during a storm. If you no longer want to worry about sump pump failure during a storm, we encourage you to inquire about a sump pump battery backup. You can have the peace of mind you need because your sump pump will still be able to function properly in the event of a storm.
3. Have A Sump Pump Backup Plan
The common sump pump problems and failures can be avoided with the right maintenance. Lack of maintenance or improper maintenance is one of the common causes of sump pump problems. In other cases mineral deposits, old age, or heavy use, can wear a pump out. Many sump pump manufacturers recommend that a sump pump is tested every 2 to 3 months. We encourage you to run tests on your sump pump on a periodical basis. This will ensure that it is working the way it is intended to run.
When you notice any issues with the sump pump, the proper maintenance plan can be followed. It will not take a significant amount of time to inspect your sump pump. You should ensure the backup battery is operating properly. Secondly, you should remove dirt and debris from the area. We know that equipment can fail despite our best efforts to maintain it. However, inspecting the sump pump and having a maintenance plan can reduce the chances that a problem will occur.
Maintenance is not always the tedious task you think it is. Maintenance can ensure your home is protected from water damage. We encourage you to ensure you have your sump pump inspected and receive recommendations for maintenance. An excellent idea to prevent a sump pump backup is to have a 2nd new pump available. This is not a major investment, as most sump pumps cost less than $200.00. For more information on sump pumps and how you can prevent sump pump problems, please contact Balkan Sewer and Water Main Service today.