Over the past few years, the award-winning Balkan Sewer and Water Main Service has created many plumbing blog posts informing readers about how to take care of all sorts of plumbing issues. Of course, as a sewer and water main contractor they center around sewer and water main issues on or near your property. But these hundreds of blog posts go well beyond that. In short, it's Balkan's goal to make you a smarter consumer, and to understand your plumbing better. We took this opportunity to look at some of Balkan's most popular blogs, and to provide summaries of their key content. Read on to get the details on Balkan's top plumbing blog posts as voted by you:
#1 Operating a Gate Valve
Here's a plumbing blog post that has helped out many people out there. Did you know that typically you need to turn a one-inch water main valve six times to open it? Grasp the valve gently and turn: If there is resistance, stop immediately. Then try loosening the packing nut one turn. (Always tighten the packing nut back after opening or closing the water main valve to avoid leaks.) That one simple tip has saved many people form unnecessarily damaging or breaking their main water valve.
Another big tip is if your plumbing system does not have any water inside the pipes when you are opening the valve. In that case, always go to a faucet on the top level of the building first before you open a valve. Letting any air escape from the plumbing system saves you form damage from water hammer. To find out how to close a valve properly, click here to read the full article about gate valves.
#2 Water Service Line Disconnection Blog Post
When does a water service line need to be removed? A water service line typically needs to be removed when a building is being demolished. When that happens, all services, including electric, gas, and sewer, must be permanently plugged. Disconnecting a water service line also needs to be done in cases where there is an extra water supply line that is no longer needed or does not have the DEP's permission to operate. Requirements for discontinuing a water service line:
You must secure DEP permits beforehand.
Workers must be sure that the connection on the city water main is permanently destroyed.
You must have the DEP perform a field inspection of the disconnection.
You must get a final reading from the water meter that is submitted to the DEP. That way, you will receive a final bill charging you the correct amount.
To find out the different types of sewer and water line connections and what must be done for them to be disconnected legally and properly, read in full Balkan's plumbing blog post on Sewer and Water Service Line Disconnection work.
#3 Get the lead out of your water pipes
Although lead has been used for plumbing since ancient times, we now know that lead in plumbing causes real health problems and should be removed. Lead poisoning in infants, for instance, can cause difficulties and slowed growth. Children can experience developmental delays and learning difficulties like infants, but they are also prone to irritability, weight loss, loss of appetite, and may demonstrate sluggishness and fatigue. In addition, children with lead poisoning may experience abdominal pain, vomiting, constipation, and hearing loss.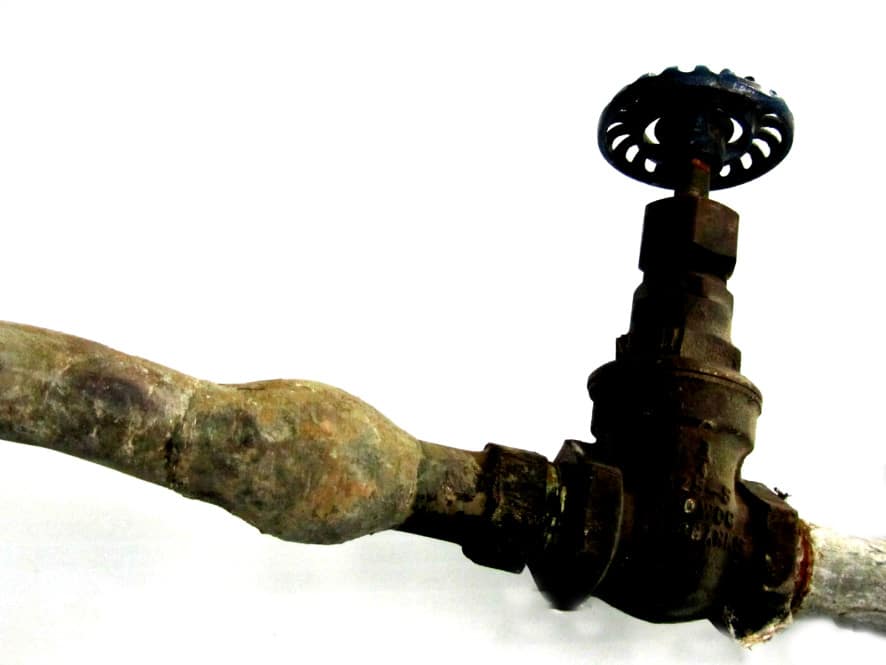 Likewise, lead poisoning symptoms in adults include abdominal pain, constipation, joint pain, and muscle pain. Adults can also experience high blood pressure, a decline in mental functioning, headaches, and memory loss. They may be prone to mood disorders, and men with lead poisoning may have abnormal sperm and/or a reduced sperm count. Adults with lead poisoning may also have neurological symptoms such as pain, tingling, or numbness in the extremities. To learn about how a professional can safely remove lead pipes to provide you and your family with a safer, healthier living space, read Balkan's complete plumbing blog post "Lead Water Main? Get the Lead Out of Your Pipes With Water Main Replacement"
Can't Find The Blog Post You're Looking For? Make A Request
This concludes Part I of Balkan's Top 7 Blog Posts. For more information about Balkan's award-winning services in the NYC area, please contact Balkan Sewer and Water Main Services. Likewise, if you search our blog post library and can't find what you're looking – just ask! Chances are within a short period of time, your request will result in another informative and helpful article for yourself, and the general public as well. At Balkan we truly feel that the more you know, the better we look. As for our sewer and water main work in the field? After over 70,000 satisfied customers, do you really have to ask?