Part II of the article, "Balkan's Top Plumbing Blog Posts as Voted by You." Number one on our list of top sewer and water main plumbing blog posts is "Three Common Causes of Water Main Leaks".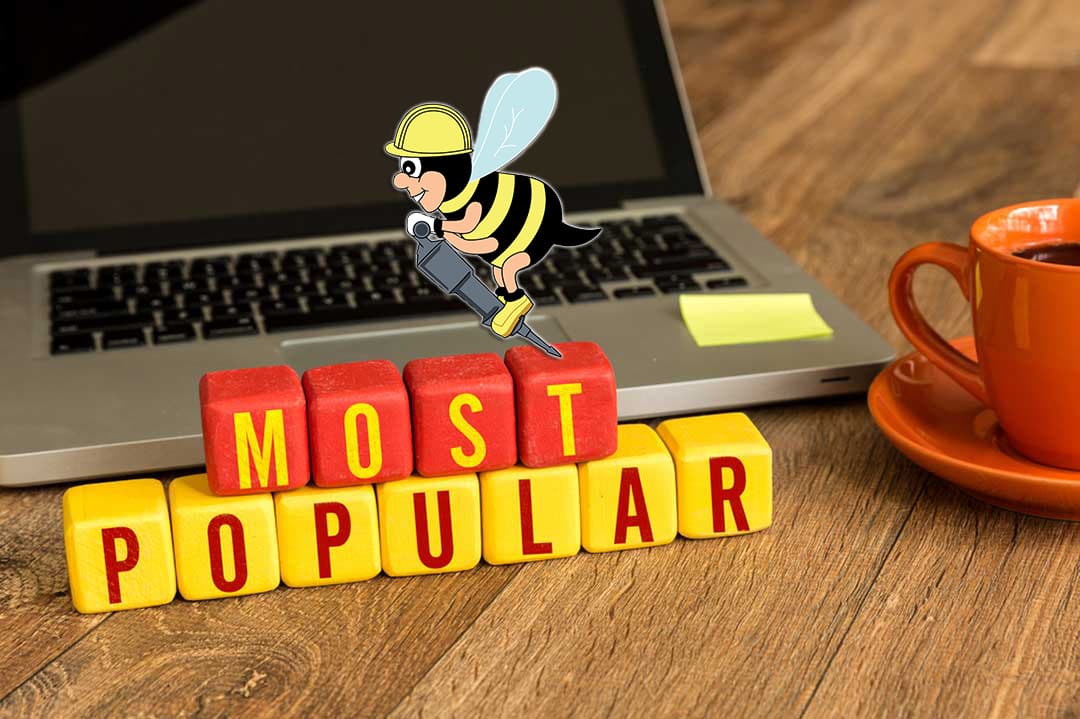 1) Three Common Causes of Water Main Leaks
Aging pipes, harsh weather, and water corrosion
The older the age of the pipes, the more susceptible they are to leaks. Also, when water within a pipe freezes, it expands and causes the line to break. Lastly, mineral content in the water plus any acidity can corrode your water main over time.
What to do to protect your water main pipe
If you think your water main is damaged or past its prime, get it checked out by a professional. For example, any lead or galvanized water service line remaining on your property dates back to the 1950's or earlier. It's probably a good idea to get it inspected, and in most cases repalced. Also, to protect your pipes against severe weather temperatures, Balkan offers low-cost and no-cost prevention methods that can help. To find out more about this topic, read the "Three Common Causes of Water Main Leaks" article.
2) A Sewer Leak Test Can Save Money
Another great area of top plumbing blogs posts have covering is leak testing. As an example, it's very easy to misdiagnose a sewer leak as being from a leaking water line.
There are two hard-to-diagnose situations in which leaks occur:
1) A house drain or house sewer that is raised above-finished grade. For instance, when a home is built on a hill, and the piping height exceeds the level of the cement.
2) Hung house sewer pipe or a hung house drain, this means the piping is above the floor. This occurs when the sewer pipes or the drain are above the grade of the basement floor, and allows for sewer water to leak through the foundation wall.
In these cases, it can be challenging to figure out if you are genuinely dealing with wastewater. Balkan explains how anyone can cheaply and safely administer a sewer leak test that turns wastewater a different color. If you do not wish to administer the test by yourself, it can be done very inexpensively by a professional like Balkan. Read "Water Leaks Can Be Hard To Diagnose: A Sewer Leak Test Can Save Money".
3) Heavy Rain Can Cause a Sewer Backup
In NYC, homeowners can find inches or feet of wastewater in their basements because a public drain system was overburdened. When a city sewer backs up, it is also known as a sewer surcharge. It can easily result in you having wastewater in your basement, the water will usually dissipate on its own. Then, use a wet/dry vacuum and a dehumidifier to resolve the problem completely. If it persists, call a water and sewer services professional to see if you need to have the sewer drain cleaned or receive other assistance. In many cases a sewer valve can be installed to prevent sewer water flooding in the future. Among our most popular plumbing blog posts is "Heavy Rain Can Cause A Sewer Backup – What Should A Homeowner Do?".
4) Sewer Backup Risks
Your health
Some of the dangerous bacteria often found in sewage include acanthamoeba, E. coli, and other types of E. coli, leptospirosis, and salmonella. Contact with any of these contaminants can make you very sick, sometimes even requiring a trip to the emergency room.
Property damage
Sewer backups can damage your pipes, requiring repair or even replacement. Any sewage that stays in your home for an extended period can cause water damage to your walls, floors, and insulation as well. Leftover sewage in your home is a breeding ground for mold and bacteria.
Fire hazards
Lastly, sewage backups can cause fire hazards if the water level reaches extension cords, electrical outlets or plugs, or gas-burning equipment. When you first see the problem and the water has yet to get your electrical equipment, turn off the power while using all safety precautions. Read "Sewer Backup Risks and What You Can Do to Prevent Them".
Top Sewer and Water Main Blog Posts Part II
We hope you both enjoyed and learned from our top plumbing blog posts. As NYC's largest and most trusted sewer and water main service, we have a lot of expert advice to offer you folks out there. Checkout our top posts of 2020 rewards! Do you have a home or business in the NYC area? Keep your sewer and water main up to date and stop problems before they happen and contact Balkan Sewer and Water Main, the area's most trusted sewer and water main service.