Underground pipe repair of any type is specialized work, and requires a unique skill set. Underground sewer and water pipe repair is no different. It is a niche type of work within the plumbing industry industry. Besides the required bonding, and specialty insurance, it is unique in other ways as well. That is regardless of whether it is under your basement floor, or under a busy city street.

Underground pipe repair differs from regular plumbing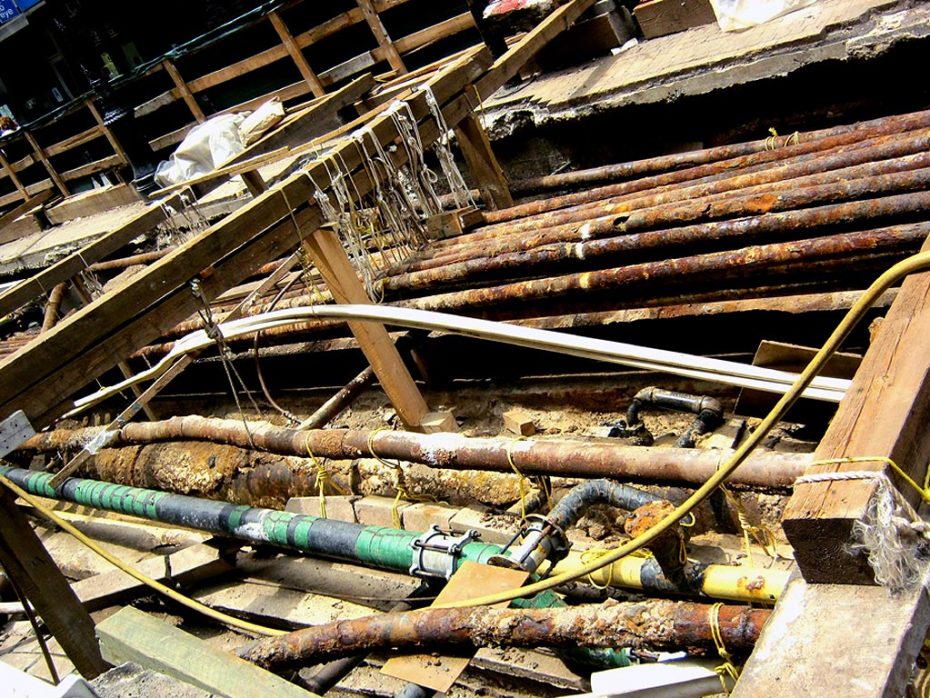 Underground plumbing pipe systems that run from our homes to wastewater treatment systems are modern-world conveniences that most of us take for granted. We rely on our plumbing on a daily basis. We expect these systems to carry waste materials from our toilets, bathtubs, kitchen sinks, and ever plumbing fixture, to a treatment facility. Once there, the water will be filtered both naturally and chemically to a level safe for the environment, wildlife, pets, and people. We likewise take for granted that when we open a spigot, clean potable water comes running out of it for us to drink or bath in.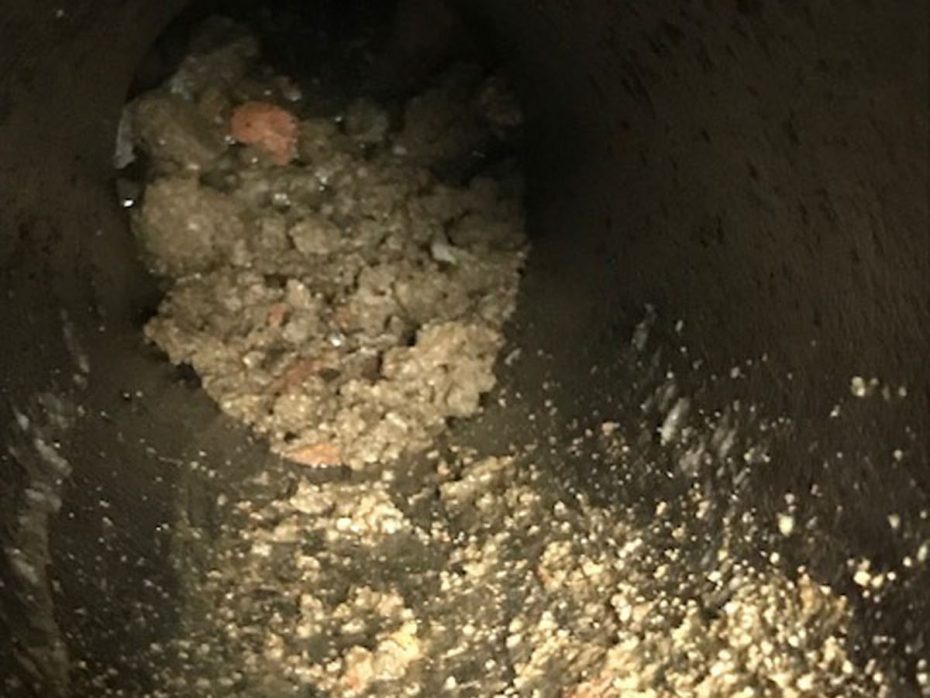 While underground pipes are pretty much concealed from sight, it does not mean they are invulnerable to damage. Some waste materials may contain chemical substances that corrode metal pipes and possibly break plastic ones. In an underground pipe repair situation, the problem is not immediately visible. This means specialty tools are required to pinpoint the exact location and depth of the underlying issue. Leaks and cracks are common issues, and it takes a different approach to address them. In other cases, a separation or collapse can cause a complete disruption of service. Pipes buried beneath the soil are more difficult to inspect, and it may involve excavation to perform repair or replacement. Specialty tools such as HD sewer inspection cameras are frequently needed just to get the repair process started.
Temporary underground pipe repair materials 
Assuming the exact location of a leak or crack is found, an underground pipe repair or replacement can be done using a variety of materials or tools. Of course, approved water line and sewer repair materials vary. The following list should be considered temporary repair materials, not a permanent solution. In addition, since around 80% to 90% of underground pipe repair work involves excavation and then backfill, a temporary repair usually makes little sense.
One of the most common materials used for temporary repair is epoxy compound. Leaking and cracking points can be covered entirely using the compound to stop wastewater from escaping. This material is best used for cast iron pipes. In the event the pipe has been buried for decades, however, the better option would be a complete replacement.

If the repair is urgent, a pipe wrap is ideal. The material is readily available in many hardware stores and can be applied to all types of pipes including metal and plastic. Once applied, the wrap will harden on the pipe and can in fact provide structural support for an old brittle section. Pipe wraps are almost similar to epoxy but easier to use.

When leaks or cracks occur in an accessible section, the easiest, quickest, and reliable way to do a temporary underground pipe repair is to use a rubber coupling. It requires some cutting to make sure both ends of the connector have a perfect fit.

The metal version of rubber connector is called a pipe clamp. It has more or less the same working mechanism as the rubber connector but it does not require cutting. A pipe clamp can be fitted 360 degrees right around the leaking or cracked section. An approved pipe clamp is frequently accepted as a permanent repair by  local plumbing codes.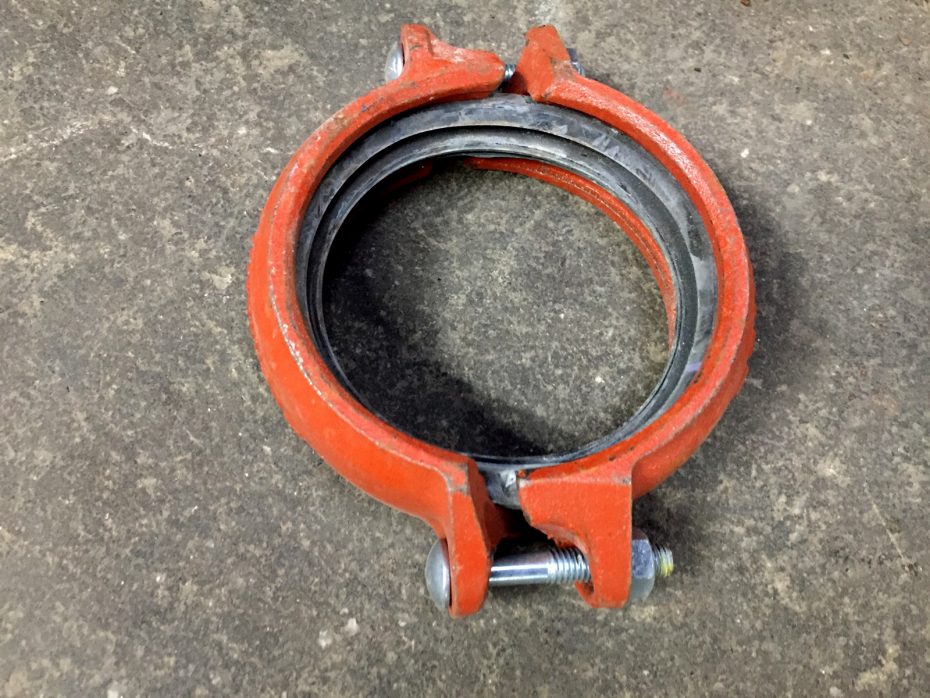 All those materials are effective, but of course the best kind of repair is replacement. Think of them as temporary solutions to stop the leaking issue before professional plumber arrives. Especially for older cast iron pipes, replacement should be done for the entire length of the pipe; partial repair can introduce structural issues to other sections, which negates the purpose of the repair in the first place.
Newer types of pipes, such as PVC and copper, are more repair-friendly. Damaged section can be covered with the aforementioned materials or cut-then-partially-replaced. Using proper connector, such repair is reliable enough that it can last for many years to come.
Permanent approved repair and replacement materials
A permanent repair is best performed by a licensed and experienced sewer contractor. Such an individual will be expert in choosing the correct and code compliant material for the job. What follows is a list of typically accepted code compliant materials.
Extra heavy cast iron sewer pipe
In most municipalities, NYC included, extra heavy cast iron pipe is still recognized as the material of choice, and is code compliant. Many sewer contractors, Balkan Sewer And Water Main Service included, use domestically produced extra heavy cast iron pipe exclusively.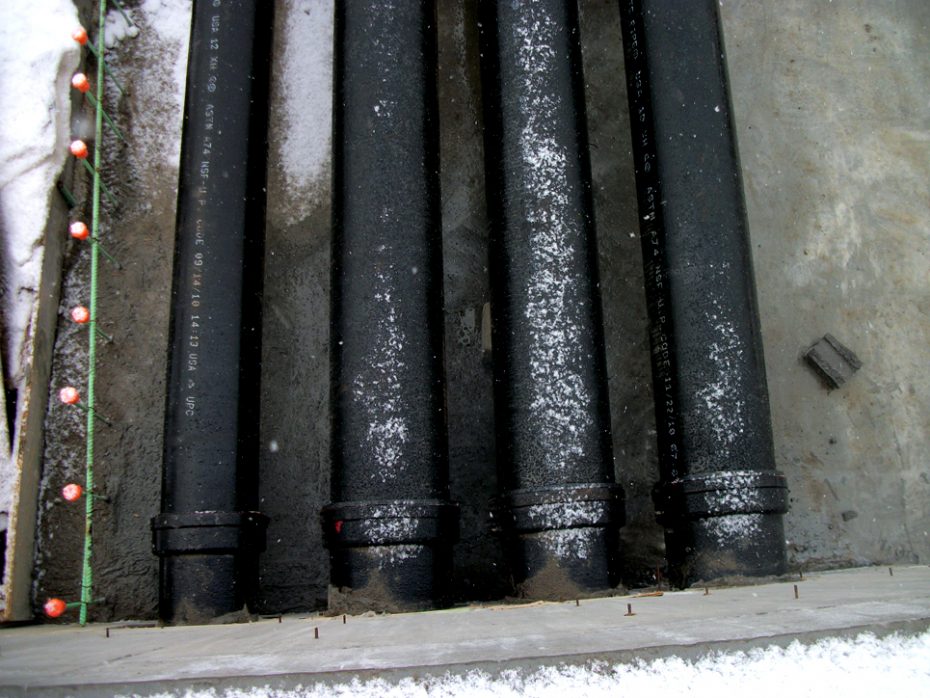 Ductile iron pipe (approved for both water or sewer lines)
For water service liens larger than 2″, ductile iron pipe is typically the material required by code. In certain cases, particularly unstable ground, it may be required for sewer lines.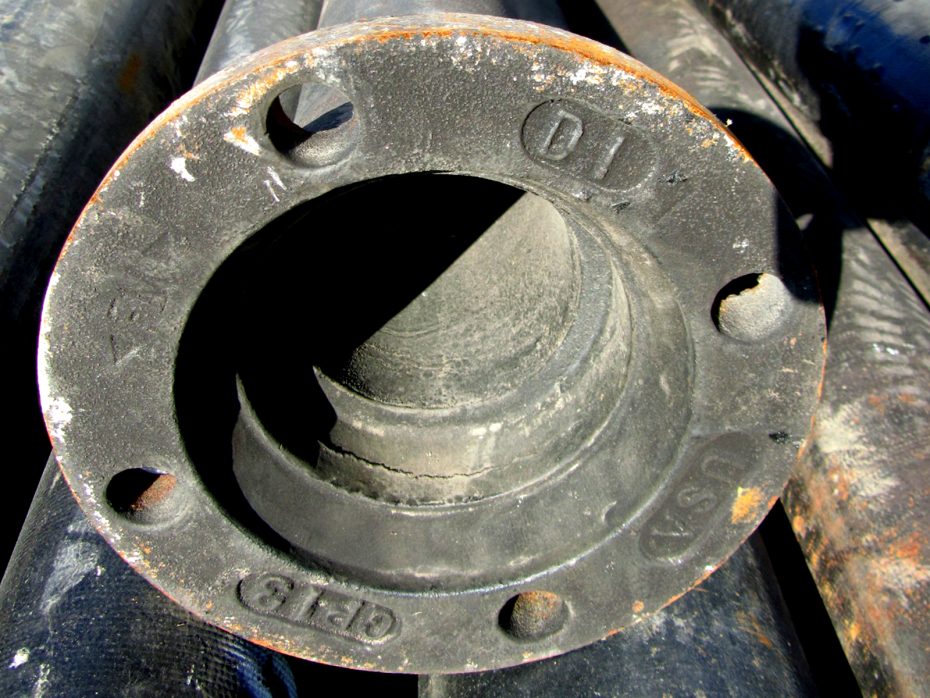 In NYC, and many other municipalities, K copper is still used for water services 2″ or smaller. In NYC the only other accepted material is brass, which is much more expensive, and harder to install.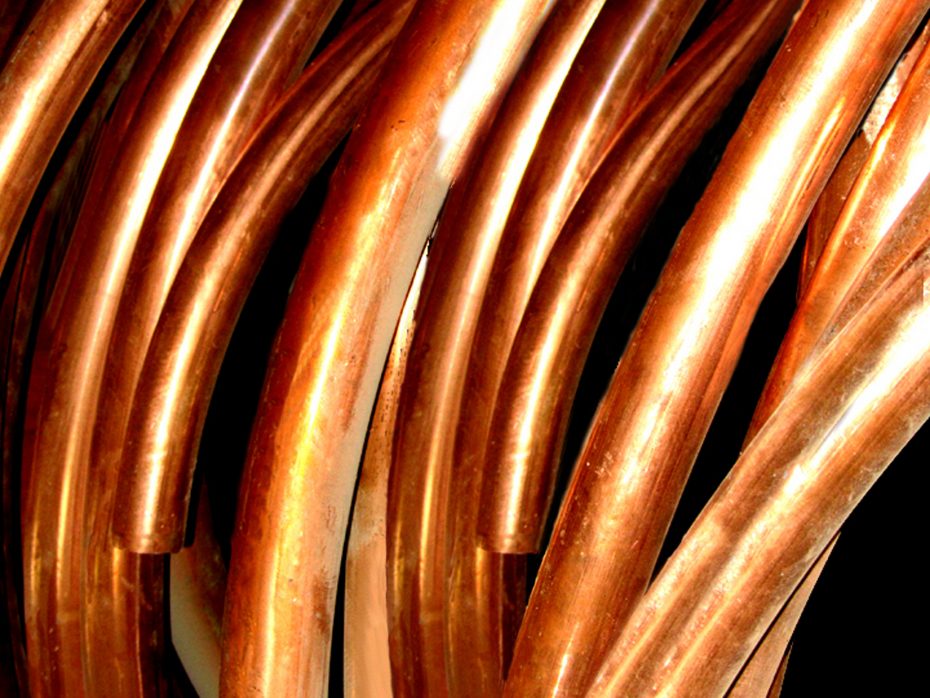 Specialty tools and equipment needed for underground pipe repair work
One of the most helpful tools for an underground pipe repair is a HD sewer camera. It is a pipe detection device that can be remotely controlled from above ground and connected to a screen. Sewer cameras come in many different sizes. They are equipped with an assortment of features, for example lighting, HD recording, wireless systems, and zoom capabilities. Once inserted into an underground pipe from an access point, the camera runs inside the pipe and provides visual feedback to the control panel operated by a professional plumber. The videos or images give clues to where the leaking or cracking points are.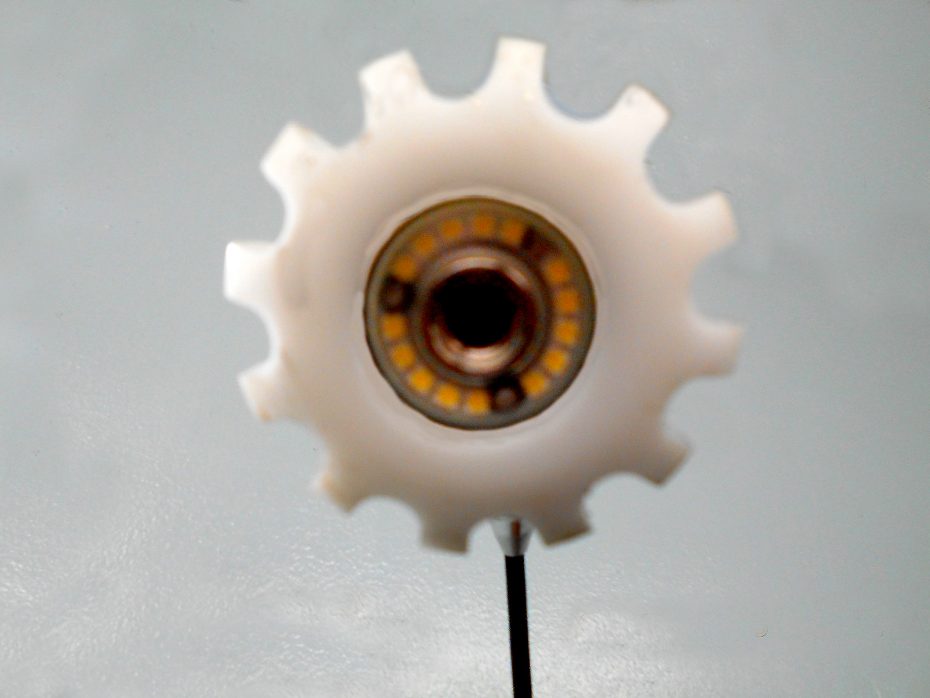 Another tool for leak detection is a geophone or radar. It acts like a pair of stethoscopes, allowing a professional plumber to listen to the leaking noise beneath the soil. There is no need to do any excavation before the leaking point is found. Excavation to repair the sewer or water line pipe would be minimal as well, which translates to quicker repair and restoration afterward.
Pipe inspection also helps plumbers notice other possible issues inside an underground pipe for example debris build-up, tree root penetration, and other physical obstructions. If detected earlier, potential issues can be avoided before they happen. Homeowners have the advantage of preventing expensive repair in the future.
Among the many other more widely recognized specialty tools and equipment are:
Air compressors accompanied by jackhammers.
Backhoes and excavators.
Sheeting and shoring for trench protection.
Specialty pipe cutters.
Specialty couplings and connectors for various types and sizes of pipe.
OSHA approved ladders.
PPE (personal protection equipment).
Excavation and trench compaction equipment.
Specialty paving and concrete restoration tools and equipment.
Needless to say, investing in all of these items is not for a DIY project, or a one-time repair job. Entering into the underground pipe repair business means a long term commitment, both in terms of capital investment, and working knowledge as well.
Safe work practices needed for working underground
When extensive excavation is necessary to do an underground pipe repair, plumbers must face serious health risks due to exposure to hazardous materials such as solvents, asbestos, sulfur dioxide, lead, and bacteria. If the repair deals with the pipe connected to a septic tank, plumbers must also avoid direct contact with biohazards, and dangerous methane gases. Awkward working positions can increase the risk of injuries, muscle cramps, and difficulty breathing.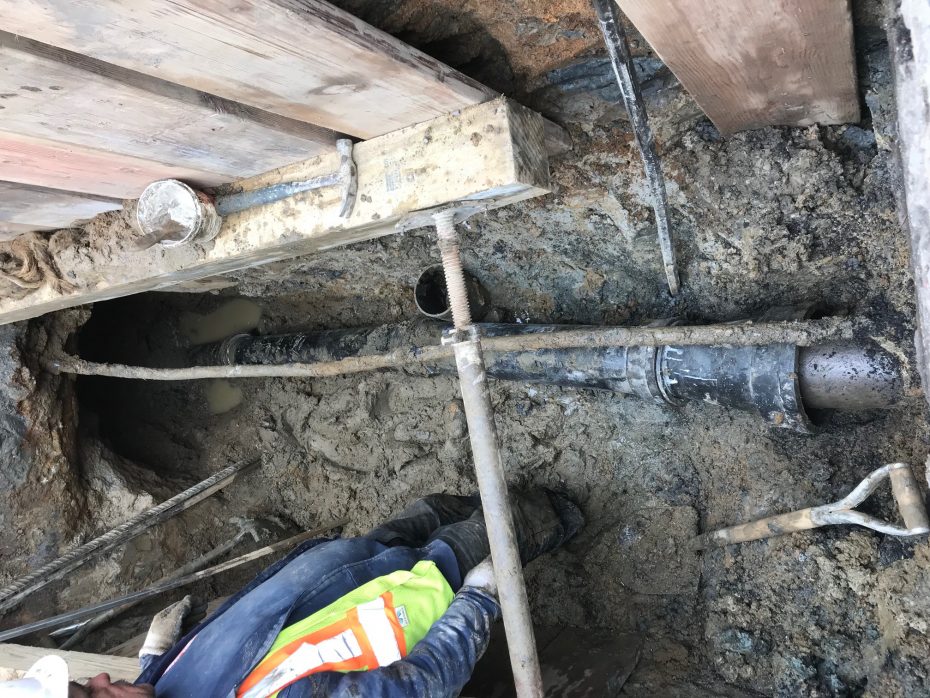 As standard safety precautions, professional plumbers must always wear safety gear during underground pipe repair. Helmets, gloves, and certified boots are mandatory; in some situations, biohazard masks are required. Certified OSHA training is required by most reputable and licensed plumbing firms.
Professional plumbing tools, both manual and powered, help ease the workload so make sure you choose a plumbing contractor that uses only professional heavy-duty equipment specifically designed for the jobs. It is generally accepted that most plumbers leave the niche business of underground plumbers repairs to those who specialize in it.
Finding the best underground pipe repair contractor
Choose your plumbing contractor carefully to avoid any possible issue related with safety and quality. Make sure your plumber understands the risks and has the experience with underground pipe repair. Remember that most states require all plumbers to have a business license; if your states does not enforce the regulation, choose a plumber that has a reputable track record and provides warranty.
Plumbers must be insured as well. While nobody expects accidents to happen, it is always a good measure to have everything covered in case they do. One way to prevent financial problems from injuries or accidents in your property is to hire only insured professionals. Insurance protects you and the plumbers from legal issues in the event of injury or accidents.
In NYC, especially in the boroughs of Brooklyn, Manhattan, Queens, and the Bronx, the most reputable and long-running plumbing company is Balkan Sewer And Water Main Service. With more than 65 years of experiences working as a subsurface plumbing contractor, the company has the knowledge, power, and all specialty tools to complete an underground pipe repair effectively. Balkan Sewer And Water Main Service also does restoration to the work site after the job is done. Furthermore, Balkan provides an unconditional 10 year guarantee for pipe replacement work. Please feel free to contact the Balkan Team for expert advice, or a free on site evaluation.