Even a small underground water line leak can cause a lot of damage to your home. You'll need a professional to handle any repairs to an underground water line leak, but there are things that you can do yourself to mitigate potential water damage. What follows are steps you can take to mitigate the damage of an underground water line leak. They are certainly useful, and do-able for most any homeowner.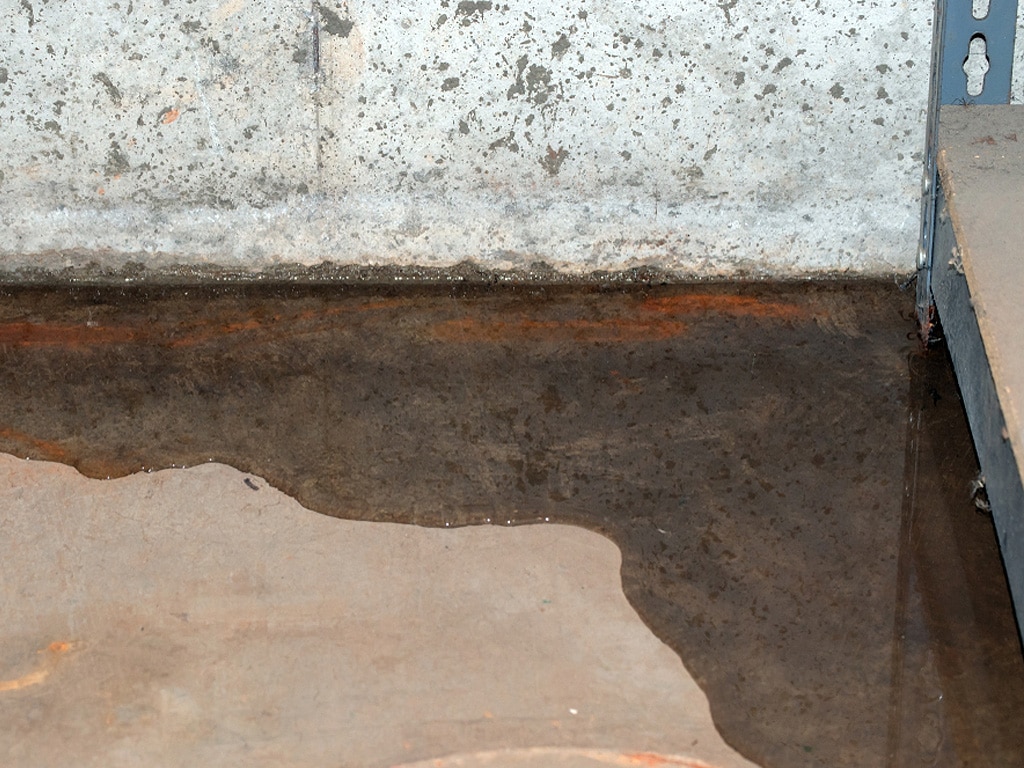 Prevent Damage From an Underground Water Line Leak
There are 4 basic steps you can take to prevent damage from an underground water line leak. If you are handy, you can probably tackle these tasks yourself with a little guidance. Even taking 1 of the following steps can save you from water damage, and an expensive clean-up and remediation. After taking some action, you may want to read a 10 step guide to leak testing.
1. Close the First Main Control Valve
This will do two important things. First, it will help stop the leak and prevent more water from entering your basement if the leak is after the valve. That would mean an underground water line inside your building is leaking. Secondly, closing the 1st main control valve will help you make sure that the leak is coming from the main line.
2. Open the Trap Plug
Locate your sewer trap and open the plug on the house-side of the trap. This will allow water from the leak to flow into the trap instead of into your basement. It's a good idea for homeowners to familiarize themselves with their sewer traps before a water-leak emergency occurs. If you aren't where to locate the trap, look for a vent on the outside of your house. A vent is always installed just after where the sewer trap itself is installed.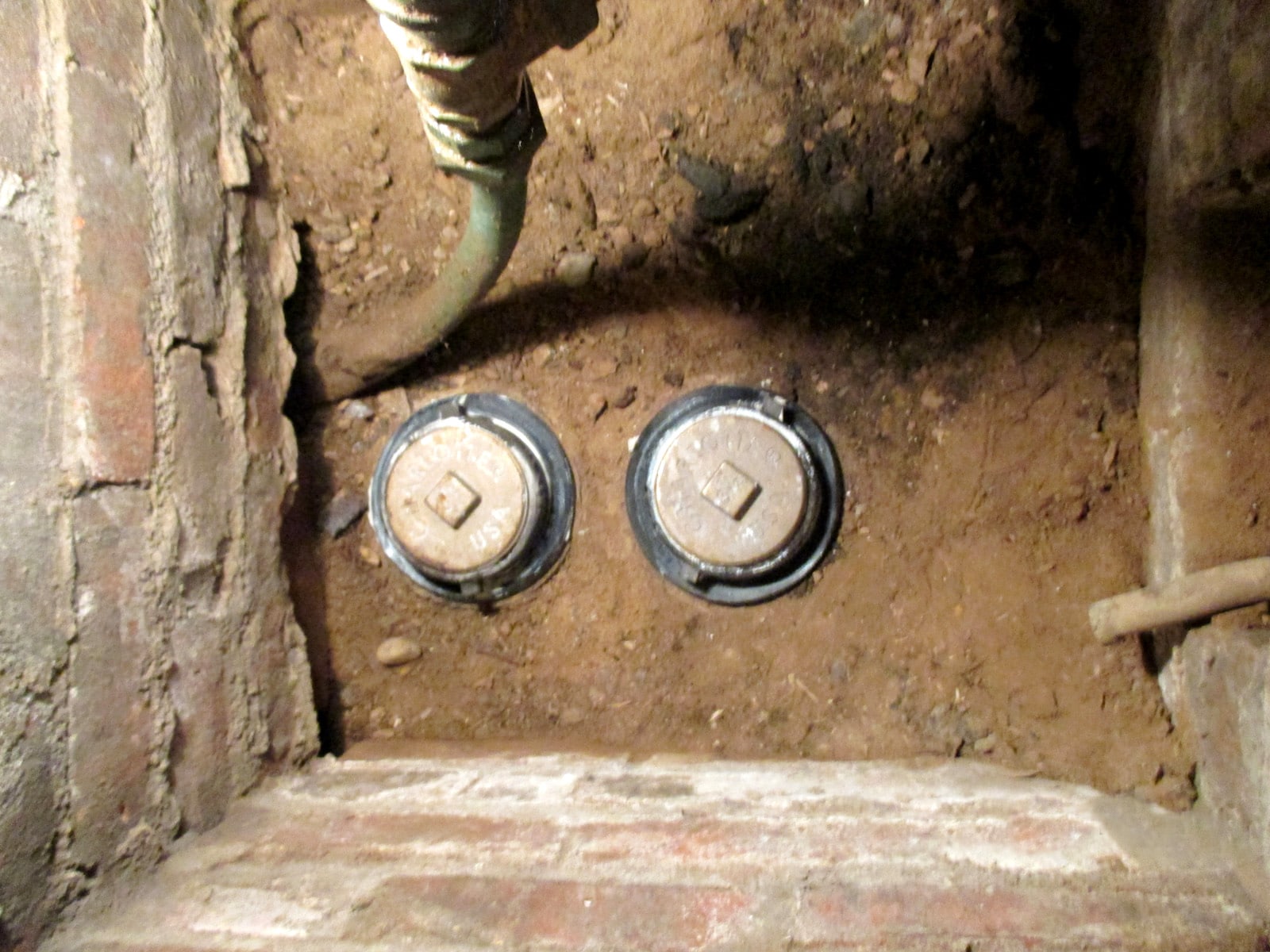 3. Install a Clamp Around the Leak
Instead of waiting to replace the pipe, you may be able to install a clamp around the leak. You'll need a C-clamp sleeve, which comes in a variety of sizes to fit all diameters of piping. The rubber layer on the inside will form a water-tight seal over the leak, directing the water through the pipe instead of out the crack or hole. You'll need to tighten the bolts of the clamp enough to get a good seal. Installing a clamp can provide you a great relief from an underground water line leak until the permanent repair is done.
4. Install an Automatic Sump Pump
If you are handy, consider installing an automatic sump pump. These go under the floor of your basement. Sump pumps gather moisture, either groundwater or water from a leak, and move it away from your home. It's an extra piece of flood protection for your home and something you should consider if moisture has been an issue in the past. These pumps are relatively inexpensive, with most costing less than $200.00. They come complete with discharges hoses, which can be connected to any number of outlets.
Then Call a Professional Water Main Contractor
Taking steps yourself can help prevent water damage, but you'll need a professional water main contractor to fix the actual leak. A contractor can assess the situation and come up with a solution to stop, fix, and prevent the leak from happening again. An experienced plumber can steps beyond those listed above, as the case demands.
Tap the lead water line to close off the leak. This will give temporary relief from the water leak.
Install a sump pump. If you don't feel it's something you can do yourself, a professional can do it for you.
Identify the location and cause of the leak. You'll want to be 100% sure the leak is coming from the main line and not an interior or neighbor's pipe.
Smash the line shut. In extreme emergencies, a professional water main contractor can smash the line shut or close the curb valve.
This will stop the water from flowing into your home until they can fix the root cause of the issue.
Provide a same-day service for immediate assistance. Water leaks are big problems! The longer you let them go, the more water damage you'll be facing in the future. If you spot a leak, find a contractor who can provide you with same-day service.
Do you have an underground water line leak in your basement?
Contact Balkan Sewer And Water Main Service, the largest and most trusted specialists serving the NYC area. Besides being the largest and most trusted water main contractor in the city, we are available 24/7 for your emergencies. Call us at (718)849-0900 or contact our NYC water main service team through our website. We will get back to you immediately to arrange an appointment time, and be on site to solve your issue.