If you are a homeowner or property owner, at some time you will experience a plumbing emergency. This is just a fact of life, and part of the expense of owning a home. We think of our homes as places that stand solidly and offer us permanent shelter. Still, the reality is that your underground water supply line and sewer infrastructures age over time. Just like anything else, a repair or even replacement will be required at some point in time. Our team at Balkan Sewer and Water Main Service is expertly trained and experienced in all aspects of repairing, replacing and installing underground supply water lines. In short, Balkan has been serving the five boroughs of New York City for almost 70 years. Balkan is prepared for the many types of sewer and water main emergencies your NYC home or building can face. With over 70,000 satisfied customers, you can be certain of that.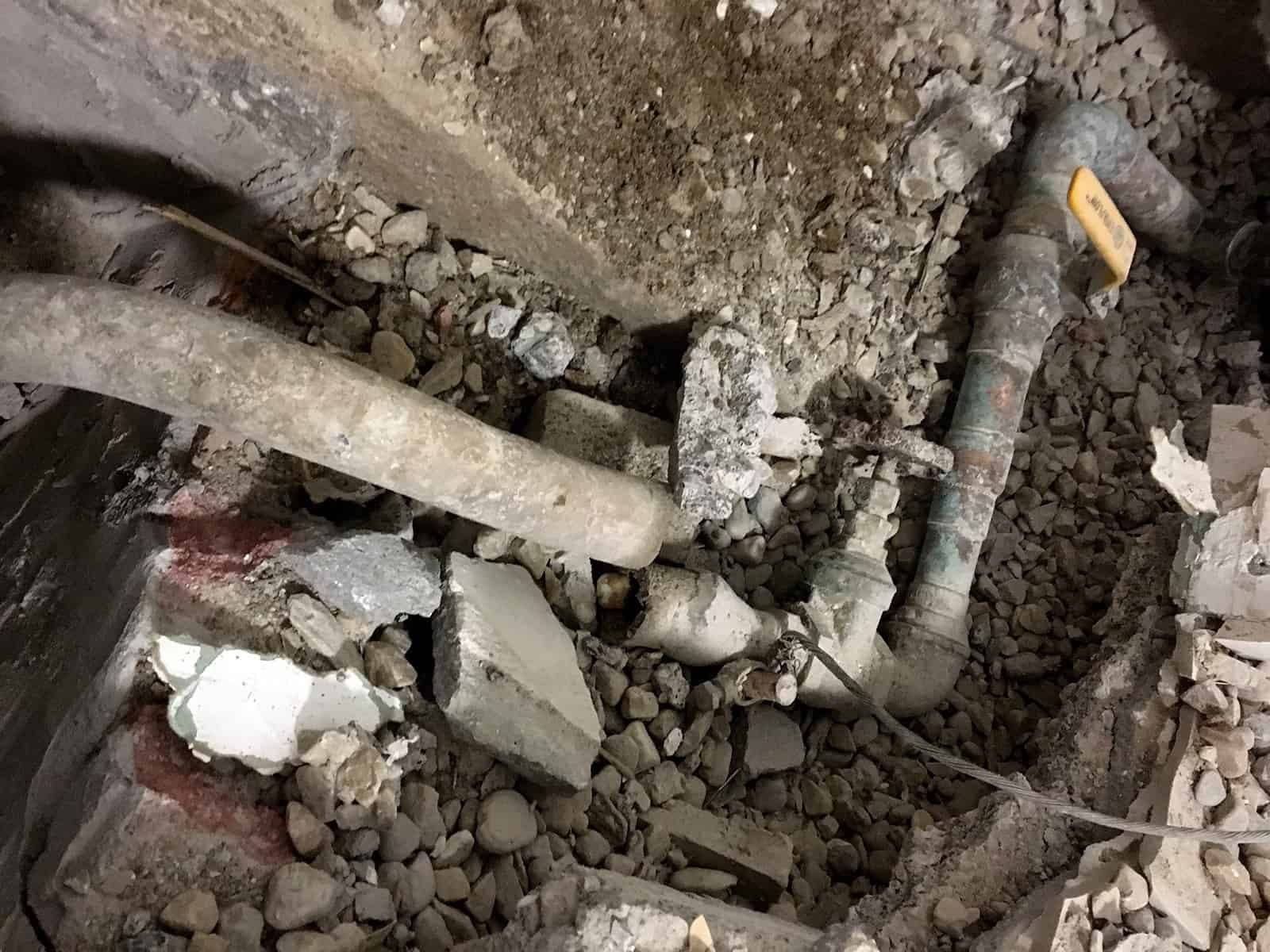 Underground Water Supply Line Repair in Any Location
A water leak can start small, but it can always grow into an overwhelming problem if left untreated. In addition, water lines can be located anywhere on or around your property. They can be inside a building, buried underground beneath your front yard, under a sidewalk in front of your house, or running alongside of a roadway. Balkan's experienced, expert technicians have been trained to address problems with sewers and water mains in any area, and these jobs are routine for them. Balkan is even expert a leak detection, and accurate water leak testing as well.
Equipped to Fix Any Size Underground Water Supply Line
Because our teams have been carefully trained by Balkan experts with decades of experience, the technicians who complete your work are equipped to handle every task they are assigned. They are able to install any size underground water supply line. Balkan has the expertise, tools, and materials in stock to handle any size water line, ranging from 1/2″ to 16″. Our team members have tackled both extremes and everything in between. You can be assured that our expert technicians will not be surprised by the extent of the work involved. Once an underground water supply line project starts, our team will be committed to arriving on time, completing the task on schedule, and doing quality work.
Working With All Types of Water Line And Sewer Materials
The required water line materials depend upon the age of the water piping, requirements of updated codes, and the location of your building within the five boroughs. With that said, the materials needed to repair or bring your home up to code can vary. Balkan knows which materials to use, and is familiar with the New York City codes that dictate the type of material required. They are also aware of the varying quality of replacement materials that are on the market. You can be assured that they will use superior plumbing materials without you having to ask for them. In fact in many instances Balkan uses materials that exceed the plumbing code.
Sewer and Water Services With Flexibility
Lastly, sewers and water mains do not always stop functioning in accordance with our own schedules. You can have a sewer, drain, or main water line malfunction late at night, or during the early hours of the morning. Plumbing issues occur before business hours, and after business hours as well. Waiting just a few hours before calling a professional could mean setting yourself up for a very expensive disaster. That's true even when the problem is minor and can be fixed relatively quickly. For that reason, Balkan is available to perform service for planned work, as well as being accessible during off-hours when an emergency or special need arises. This means we have staff standing by to take your call 24 hours a day, seven days a week, every day of the year. Note that Balkan has a guaranteed response time of 4 hours or less, and provides free site visits.
Balkan is the largest, most trusted sewer and water main service in NYC, and has been for decades. The Balkan team receives accolades from Angie's List, Yelp, Google, and customers alike. For more information about how our licensed professionals at Balkan can solve your sewer and water main problems, do not hesitate to reach out and contact Balkan Sewer And Water Main.