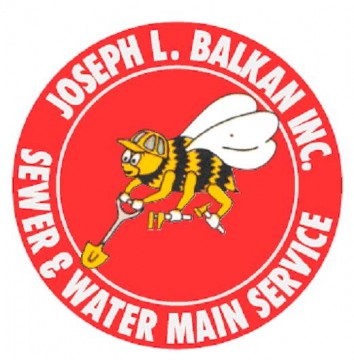 A four year old house in Queens recently needed a complete sewer line replacement – how could that be? The homeowner in Queens was having recurring sewer line problems that a sewer cleaner could not solve and they were left needing a sewer replacement. It was very unusual because their house was only four years old, virtually brand new. Many of their neighbors were having sewer problems as well.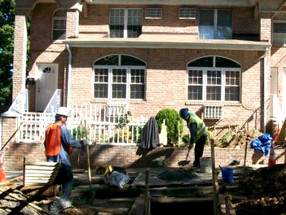 After much deliberation they decided to hire a sewer contractor and correct the sewer problem once and for all. This was no easy decision as a sewer line replacement is costly, requires permits, and NYC DEP inspections. They chose Balkan Sewer and Water Main Service to perform the sewer replacement because Balkan had worked for a few of their neighbors who were pleased with the quality and reliability of the firm.
Once the sewer replacement work was started it was discovered that there were many defects with the original installation that centered around illegal and improper plumbing work. 

Instead of extra heavy cast iron pipe a no-hub service weight pipe was used inside the property line. The pipe dislodged and settled because it was joined with clamps and had no hubs for support.
The pipe outside the property line was an inferior imported Chinese cast iron sewer pipe, not domestically produced extra heavy cast iron which Balkan uses exclusively.
The previous sewer contractor had cut the sewer gaskets in half so they could install the house sewer more easily. This is illegal and caused the sections of sewer pipe to slip apart and fail prematurely.
The house sewer was installed back pitched as opposed to pitched from the house towards the City sewer. As sewers work by gravity this house sewer probably never worked properly in the first place.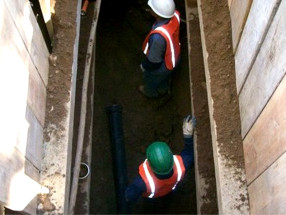 Balkan completely removed the prior house sewer because none of it was salvageable or to code. In its place domestically produced extra heavy cast iron pipe, with hubs instead of stainless steel clamps, was used for the sewer replacement. The new sewer line was laid carefully with proper pitch of sewer pipe towards the New York City sewer to ensure it would last for many decades. Proper NYC DEP and NYC DOT permits were secured, and the new installation was inspected and signed off.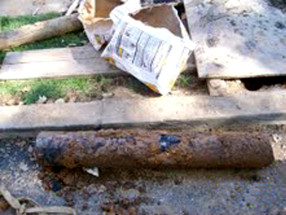 Frequently property owners can mistakenly assume that because a sewer line is buried that their troubles are over. But when improper plumbing materials are used a sewer pipe only four years old can look like the one on the right.
This job proved that unfortunately some plumbers are like doctors – they bury their mistakes.