Used cooking oil blockages and New York pipes simply do not mix. According to a recent feature in Crain's New York Business, discarded cooking oil is responsible for between 60 and 80 percent of the city's daily sewer line blockages. Speaking with reporter Aaron Elstein, our CEO David Balkan explains why: "Just about everyone has dumped used cooking oil down the drain at one time or another. It cools and congeals in the sewers, where it will block anything and everything."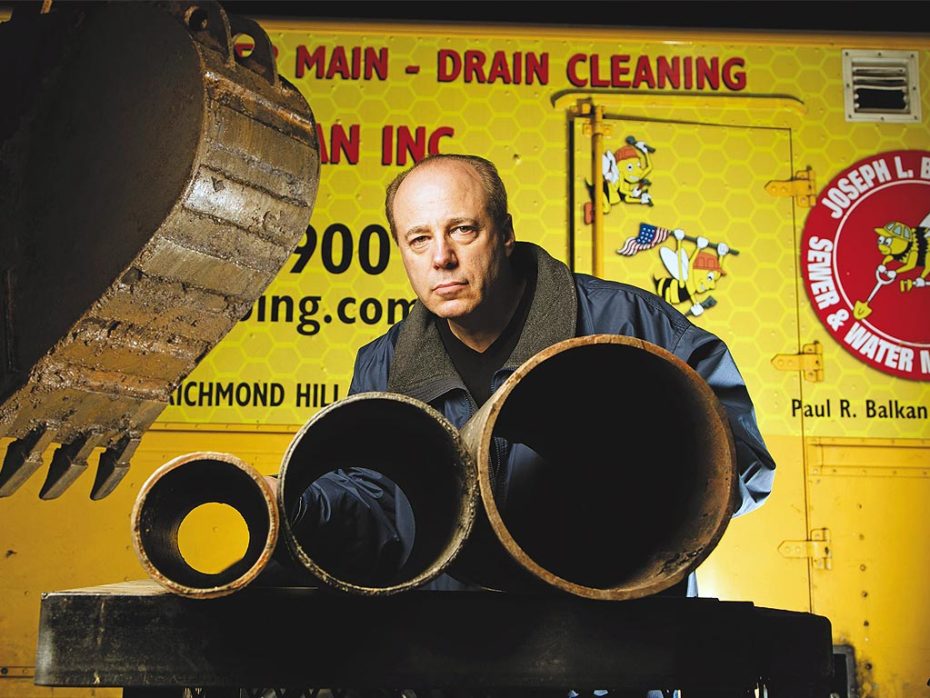 Congealed grease effectively narrows the space through which fluids can pass, creating what Elstein calls "the municipal equivalent of cardiac arrest." Solids become lodged in some section of the pipe, and this causes drains to back up into upstream homes and businesses. This problem is especially pronounced in parts of southeastern Queens. Former city sewer chief Bob Adamski says drainage pipes in Southeast Queens are frequently only ten inches in diameter, less than half the size of those found in other boroughs. Call logs from the past five years reveal more than 4,800 complaints from neighborhoods like South Jamaica and St. Albans, where the city's Department of Environmental Protection is already at work on a $6 billion overhaul of the sewer system.
While those renovations are under way, these stressed pipes are peculiarly susceptible to grease-related blockages. This is why last year the city dispatched youth interns to more than 50,000 Queens households and 1,000 area restaurants as part of its Cease the Grease campaign. Because Queens is home to one of New York's most ethnically diverse demographics, officials reason that many area businesses may not be familiar with proper grease-handling practices. Workers reminded them that spent cooking grease should be sealed in non-recyclable containers and disposed of along with regular trash. They were told that used cooking oil should not simply be poured down the sink, or into outdoor sewer intakes.
An environmentally safe way to dispose of used cooking oil
Officials are also encouraging restaurant owners to sell their used cooking oil to companies that use it to make biodiesel fuel for garbage trucks and other municipal vehicles. Unfortunately, the grease that makes its way into sewer pipes is utterly useless for recycling because it gets combined with various plastics and other garbage. The wads of grease plumbers excavate from clogged municipal pipes have no redeeming value; they are simply a cause for costly repairs and resident headaches. Enrolling in a grease recycling program is one of the best ways that restaurants can help prevent sewer clogs while potentially reducing their operating expenses.
Balkan is your local sewer and drain expert
For more than sixty years, Balkan Sewer And Water Main has been part of the solution for New York's chronic sewer problems including used cooking oil blockages. We love this city, and we know its sub-surface better than most. Grease clogs may keep us busy, but they also cost taxpayers like you, which is why we strongly encourage customers to dispose of their grease responsibly and to report violations by calling 311. Be sure to remember us the next time your drains are giving you trouble, too. Our technicians are on call 24 hours a day, 365 days a year. Free and no obligation site visits are available 7 days a week, and after hours as well.