Hospitals need to run efficiently and safely, that burden falls on the management team. That team needs to ensure they are doing a great job at managing the facility. Facilities management will include a variety of things, including making sure the hospital has an effective and efficient hospital sewer system. However, we know that running a hospital involves a significant amount of pressure and frustrations. Running a hospital is one of the most difficult tasks in the world, and this can make it harder for you to establish the preferred sewer and drainage system.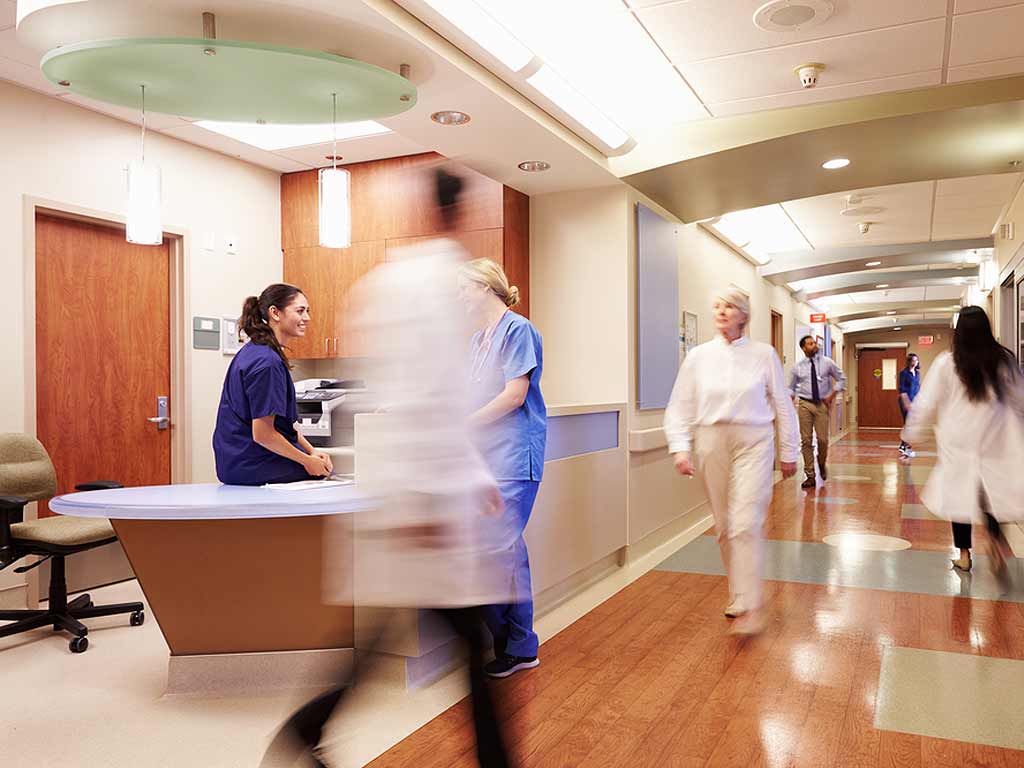 The special challenges of maintaining a Hospital Sewer
There are always changes being made when dealing with the nature of patient care. This is one of the reasons why it can be so difficult to establish an effective sewer and drain cleaning system. Also, the way patients and guests use the toilets, and other sanitary systems can also contribute to problems involving the sewers and drains. Not only can these things have an impact on the sewer systems, but it can also have an impact on how care is provided to patients. Likewise use and/or misuse of a hospital drain directly affects how effectively the hospital operations are able to be run. In a hospital environment, even floor drains tend to get abused.
It is not an uncommon thing to see treatment centers and other facilities being closed down temporarily because of blockages in the drainage services, or leaks in the sewer. So, how can a hospital facility management team ensure they have planned an effective process? One of the best things to do is to gain better control over what goes into sewers and drains. Patients, guests, visitors, and hospital staff put a variety of items down a sink or a toilet that can cause numerous problems with the drain. Many of these items are unique to a hospital environment.
Items disposed of improperly in hospital sewers:
Sanitary products and wipes are often wrongly disposed of by being flushed down toilets
There is generally a significant amount of fats and oils that are disposed of down hospital kitchen sinks and drains
Waste from bedpans can also contribute to blockages if the pipes are not properly working
One of the best ways to avoid clogs is to understand the requirements for drain maintenance, and the condition of your sewer. That requires a sewer and drainage system survey. If you have a better understanding of your drainage system, problems can be avoided. You will be able to plan for a more effective sewer and drainage process.
Hospital Sewer Drainage Capacity
The way hospitals and other medical facilities are developed can mean the sewer and drainage system can often be compromised. After a drainage survey, you will be able to see where your systems have been compromised. If your system is not built to be able to handle the amount of waste that is generated daily, it will become surcharged. A sewer surcharge cannot be cured no matter how often you attempt to use a drain cleaner to resolve the problem. After this process, changes can be made to begin making improvements to the pipes and other systems.
Maintenance of Hospital Drain Systems
We suggest that you take steps to complete preventative maintenance. Routine maintenance will ensure your drainage systems can continue working properly. For instance,  when the hospital cleaning system is constantly placing cleaning gels down the drain, it can place restrictions on the flow rate. How you may ask? The cleaning gels can eventually leave buildup and oxidization. It is important to have a cleaning regime that is effective and efficient.
Hospital environments are busy on a daily basis, 24 hours around the clock. This makes it difficult to maintain an effective maintenance plan. In many hospital facilities, the pipes have not been installed properly to begin with. This makes it difficult to actually to clean the sewer and the drainage systems. It is important that a maintenance team can work through these issues to make sure drain and sewer maintenance easier. All of these factors make it obviously important to trust none but the highest quality drain service.
The 1st step is proper sewer, drain cleaning, and surveying. Following that step, we encourage hospital managers to properly train and educate their patients, and hospital staff. Even hospital visitors need to know about what can and cannot be disposed of down hospital toilets and drains. Contact Balkan Sewer And Water Main today for more information about hospital sewer repair and replacement services.