If we did not have water, there would no living creatures on Planet Earth. Therefore when there is water in your home, it is generally considered to be a good thing, right? However, what if you found water leaks under your home, in the walls, or in the basement? Unfortunately, many homeowners ignore the areas of their homes they cannot see. The old saying, "Out of sight, out of mind," certainly rings true when you take time to stop and think about it. But even worse, many may ignore water leaks that can see.
There are so many things that we never think about because they just exist. There are things we never give a second thought — until there is a problem. Your plumbing, and the structure your very home is built on are two such examples. When you discover the problem, the very thing that you once ignored becomes one of your most important "things". Many homeowners do not perform an inspection of their foundation, go into the crawlspaces, or fully inspect their basement for problems. The same applies to plumbing systems, water lines and drain lines alike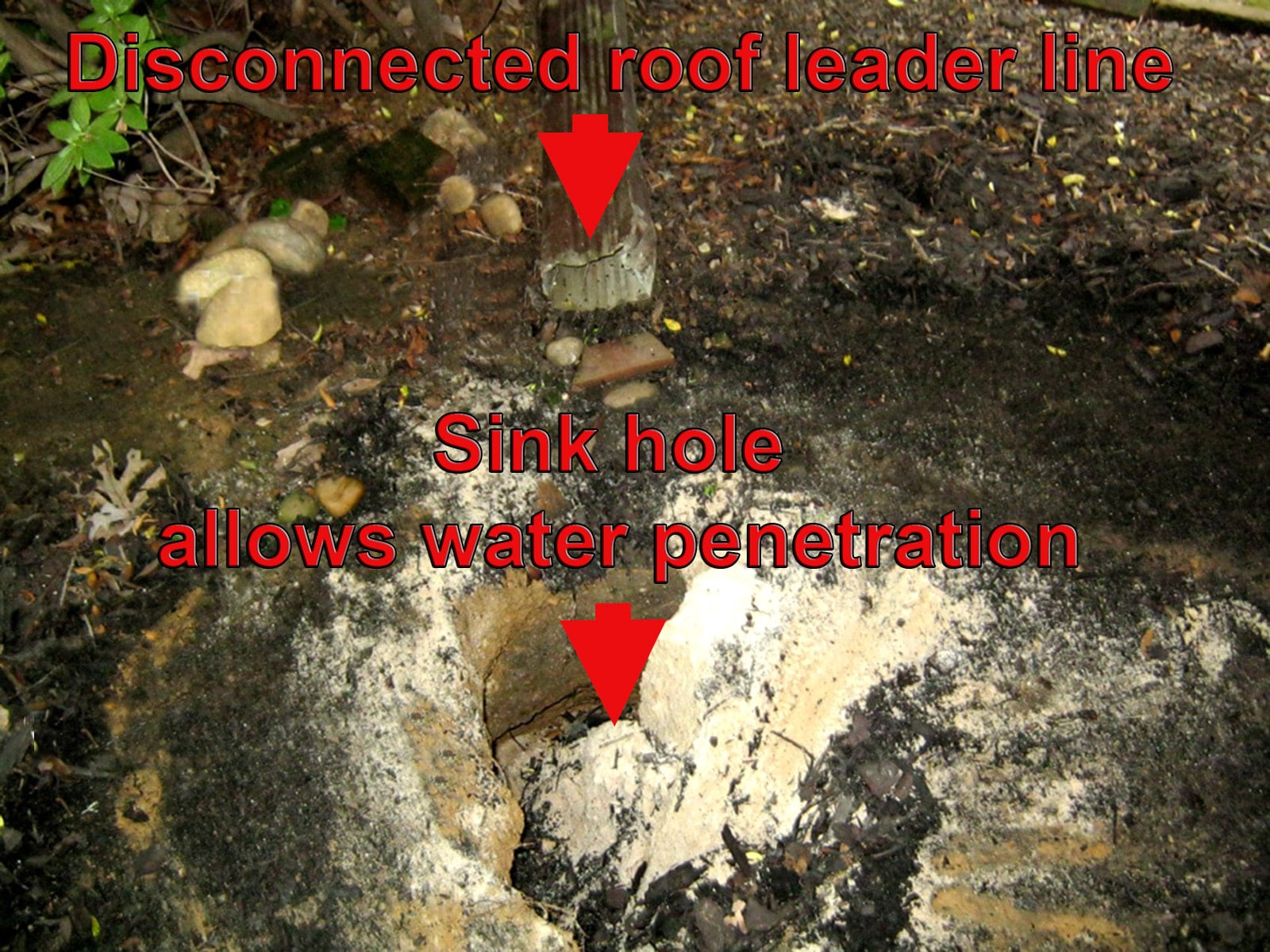 On the other hand, it is not uncommon for homeowners to be aware of a problem and fail to have it corrected. Sometimes homeowners will instantly believe that the problem will be too expensive, and do not feel it will be worth the battle to address the issue. Unfortunately water leaks left unattended will result in repair costs multiplying due to neglect.
Unidentified Water Leaks
We understand that having unidentified water leaks can be stressful and a nerve-wracking ordeal. Sometimes there will not be a way to know how extensive the problem is until you have located the source. When you suspect there is a leak inside your home that comes from outside, you may be able to have the problem addressed without enduring major maintenance.
Water leaks are sometimes due to holes in your plumbing system or caulking failures. In order for water to make its way to the ground in the easiest manner, the water will generally travel down the walls of your home. If you are not positive that water is trickling down your walls, you can use a moisture meter that is used to detect the moisture content in materials.
Some Signs That You Have A Water Leak
The presence of mold and/or mildew
Your home's drywall is wet or is changing colors
Water puddles near your walls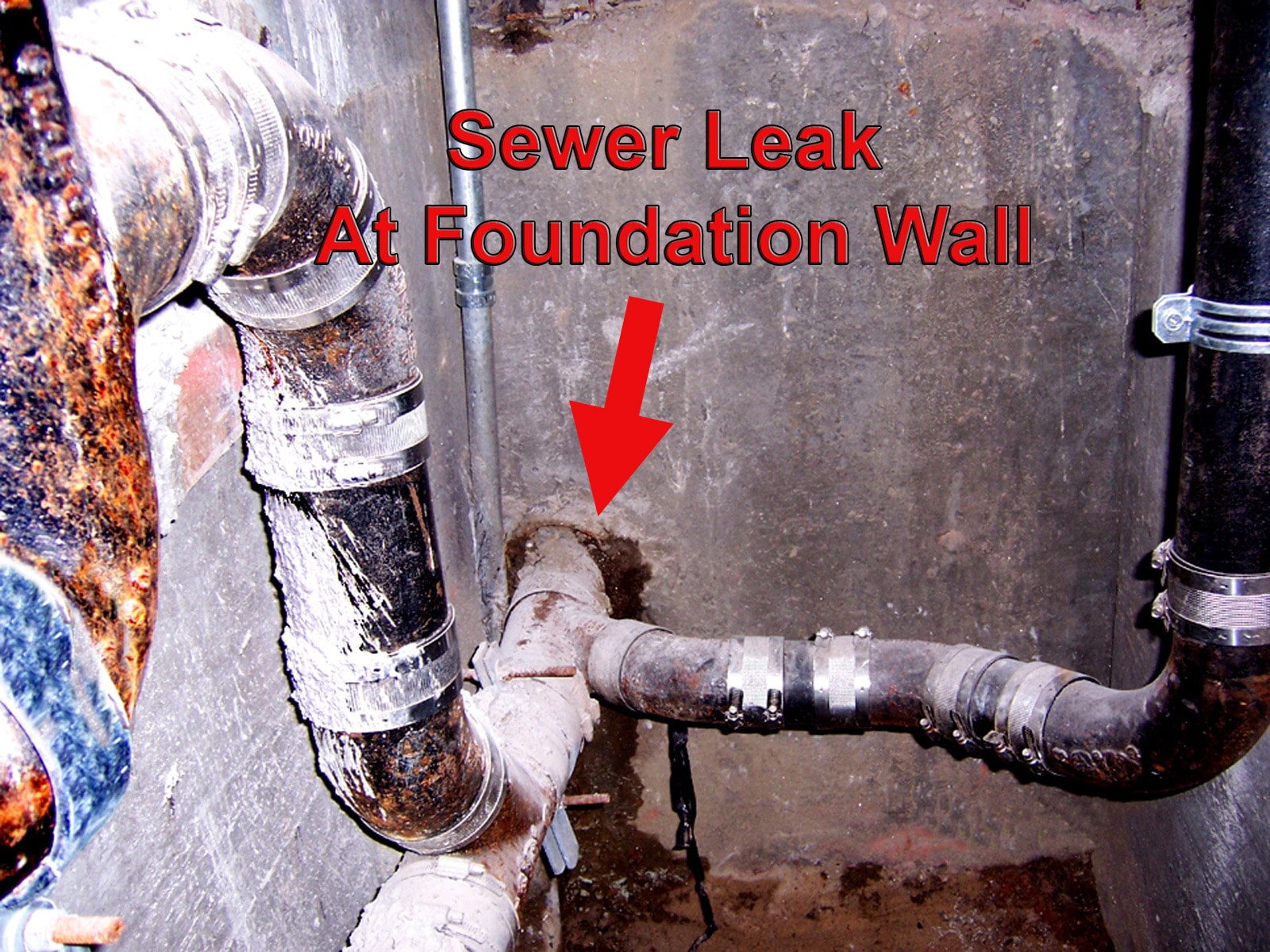 Why Is There Water In My Home?
Generally, there is more than one way for water to find its way into your home. Water can enter your home from the basement or the crawlspace. In addition, there can be minor or major problems with your roof's drainage system. Gutters that have not been cleaned can lead to an overflow of water, which will eventually make its way into your home. There can even be penetrations or cracks in your foundation wall. In very old homes, the foundation may even have been made form cinder blocks, which can get porous over time.
Sometimes homeowners will not notice there is a problem with water until it rains. Water can also enter your home when a high presence of moisture exists. High levels of moisture can lead to minor or major cracks in your walls, building materials, foundation, etc. In some cases you can apply some hydraulic water proof cement, in other cases you'll need a professional water proofing contractor.
Exterior Problems
If you believe the water leaking into your home is not caused by an indoor problem, you should check outdoors. Some things you should check for outside include the following:
Roof
Gutters
Chimneys
Windows
Downspouts
Vents
If you discover your leaks are not coming from the above areas of your home, the water leaks may come from another location, including the following:
Lawn sprinkler pipes that need to be repaired (water leaks would only appear after the system is on)
Downspouts that are not being properly drained, or are clogged
Rain leader gutters that need to be directed away form your foundation wall
Low lying areas alongside the outside of your foundation wall
Roof Leaks and Window Leaks
While we all would like to think our roofs will last forever, every roof has its own lifespan. Some roof systems can last for up to 5 decades. It is important to inspect your roof and look for any defects in the roof. Perform an inspection of your roofing materials and make sure there are no issues with the gutters. This may be a task for a professional. If misdiagnosed, water leaking from a roof can cause a lot of damage.
If there are problems with the roofing materials and your gutters need to be cleaned, you should have these issues addressed. It is also very common for water to leak into a home through the windows. It will be a good idea to inspect your windows to determine if the water is leaking into your home from that source. Paint or wallpaper peeling off of your interior walls is a sign that something is surely not right.
Testing for Water Leaks
Wall leaks should be taken seriously. Aside from the rain, your NYC home can encounter water issues due to defects. Moisture can find its way into your home through any defects in your home's exterior or interior finish. It is essential to inspect your property on a regular basis to ensure there are no defects in your home that could lead to water leaks.
Testing Your Sewer And Water Lines For Leaks
If you feel your plumbing may be an issue, understand that there are testing methods available. A sewer dye test can be done, and also water leak testing to check your water lines.
Testing The Structure Of Your Home
After a rainstorm, we encourage you to perform an inside and outside inspection of your home. When you check the inside of your home, you should check for any signs of leaks. When you check the outside of your home, you should check your exterior walls for anything that looks out of the ordinary.
When you check your home regularly after rainstorms, you could be able to prevent major damage. Once water makes its way into your home, it can lead to more problems than many will realize. For instance, water leaks can lead to health problems due to the presence of mold and mildew. If you have a water leak in your home that you are not aware of, mold and mildew will continue to form in your home.
The Dangers of Water Leaks
It does not matter if the water that is leaking into your home is wastewater or clean water. It should not leak into your house from outside, and both pose a danger. Water leaks can certainly be a hassle, but they can also be dangerous. As mentioned earlier, water leaks can result in mold and mildew growing into your home. Mold is a serious health risk that can cause allergy and respiratory problems for everyone who enters your home. Mold also grows, it can certainly grow from your basement to your upper floors.
Water leaks can also result in major structural damage to your home. When a home is faced with significant exposure to water and moisture, the majority of the materials in your home will not be able to withstand it. Many materials in your home will quickly deteriorate, and all of this can happen before you ever recognize that a problem exists. Sheetrock, wood, and any porous materials will be destroyed by mold.
In addition to mold, mildew, and structural damage, water leaks in your home can attract pests and critters that you do not want in your home. No one wants to experience water leaks and unwanted critters in their home.
Repairing some leaks is something that many homeowners feel comfortable doing, but there are some repairs that will result in professional services. In many cases, a mold remediation company will be an advisable choice. There are some leaks that will be tough for homeowners to diagnose and repair. If downspouts, grading, sprinkler systems, etc., are the problem, professional technicians will be able to diagnose and address the exact problem. Licensed roofers, or licensed plumbers are frequently needed.
It is important to check the interior and exterior of your home for water leaks or standing water on a routine basis. It is also important to have any leaks addressed as soon as you notice them instead of waiting until the problem gets out of hand. The technicians at Balkan Sewer and Water Main Service are available 24/7/365 whenever you have a concern that is causing damage to your home. The Balkan Team is also expert at performing both sewer leak testing, and water line leak testing.
Please do not hesitate to contact us for a diagnosis and a solution when you detect a water leak or any other plumbing issue in your home. We have decades worth of experience, and we will help you avoid major consequences of water leaks.