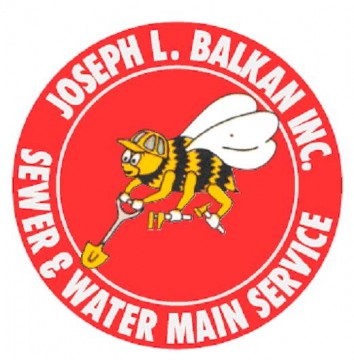 Water Line Repair Made In NYC. Rotted Water Main Pipe Creates An Emergency Condition At The GM Building In Manhattan. Recently a high profile office building in Manhattan had an issue with their water service line that created an emergency condition. The water main ruptured, washing out the sidewalk area and threatened loss of service to a fully occupied high rise building.
A water line repair was needed on an emergency basis. In addition NYC DOT and NYC DEP permits and inspections had to be arranged in order to complete the water line repair in a timely basis and avoid inconvenience and loss of revenue to the building. NYC water main work requires experience, professionalism and expertise. A water service line for a high rise building requires specialized labor, equipment and material on hand.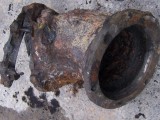 Balkan Sewer and Water Main Service was chosen to provide the service and perform the water line repair required for this high profile building in the heart of Manhattan. Balkan had the manpower, equipment, and supplies to start and complete this repair within 24 hours.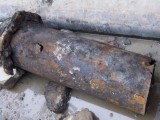 Balkan did not show up unprepared, or just to survey the situation created by the water line break. Instead a complete water line repair, including DEP inspection, backfill, compaction, and a broom clean work site was completed in less than 24 hours.
Balkan has been providing water main and sewer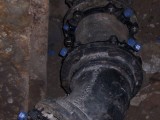 service for over 50 years in a timely and cost effective manner. Balkans provides courteous and professional service for all water line and sewer issues throughout Manhattan, Brooklyn, Queens and the Bronx. Superior sewer and water main service does not have to cost more.