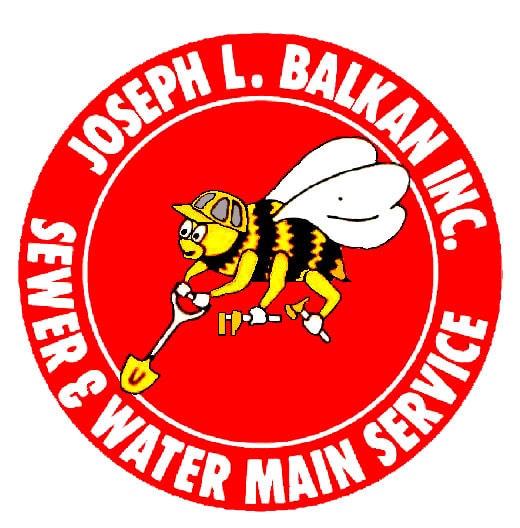 When water line repairs are performed a homeowner expects a complete water line replacement to last for over 50 years, as it should. Spending a few thousand dollars and getting an inferior installation is what happened to a homeowner in the case of this Brooklyn water main repair.
Only four years after paying thousands of dollars for a complete water line replacement a homeowner received notification form the NYC DEP that their water main was leaking again. In addition to the previous water main contractor not performing the water line repairs properly, they had also never repaired the roadway. Once it was investigated by Balkan it was discovered that NYC DEP and NYC DOT permits were never filed for the job. It was an illegal water line replacement installation at the very least.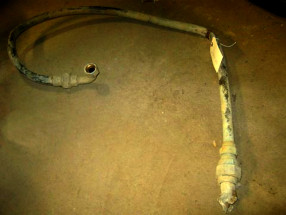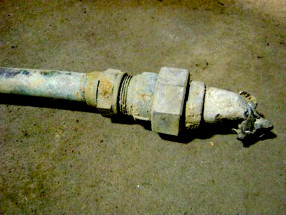 After being hired to perform a complete water line replacement Balkan discovered something much more troubling about this job. The water line repairs previously contracted and paid for were never done. Only a portion of the lead water line was replaced, the rest of the old lead water main was left connected to the house. Besides leaving a potential health hazard for the homeowner, the previous water main contractor committed an out-and-out fraud.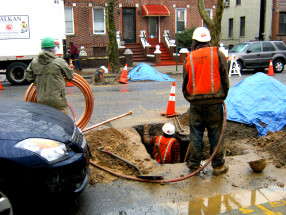 This is another lesson learned 'the hard way' to unsuspecting homeowners that just because a sewer or water main are buried does not mean that all installations or contractors are the same. All property owners are urged to do their 'due diligence' before and after hiring a contractor for water line repairs: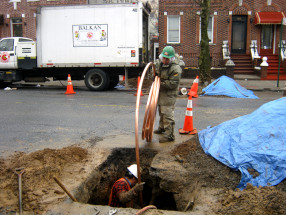 Check the contractors reviews on line.
Check Better Business Bureau ratings.
Check license verification with the NYC Department of Buildings.
Check for permits at the job site after hiring.
Check for proper inspections and sign-offs, if they are required for the water line work.
Most of this research can be done by using Balkans Water And Sewer Line Resource Page.