While performing irrigation work in Brooklyn an irrigation contractor realized that a water main had to be relocated in order for them to complete their installation. The water line repair had to be completed within 24 hours of discovering the condition in order for the irrigation work to be completed on schedule and to the homeowners satisfaction.
Fazio-Traina has a reputation that is unsurpassed in the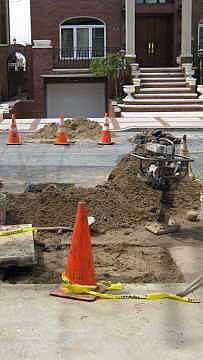 irrigation and lawn sprinkler industry. When Fazio-Traina needs fast, reliable, and professional water line repairs they know who to call. Fazio-Traina called Balkan Sewer And Water Main Service to relocate the water main and perform the required water line repairs. Within one hour of their call a Balkan representative was on-site recommending the proper course of action and assessing the situation.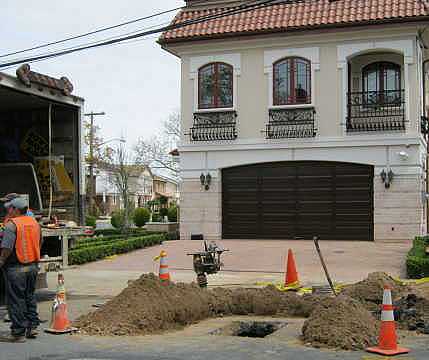 Within 24 hours of the original call the water line repair was complete. The job site was left broom clean, and all disturbed areas were restored. A water line repair that may have thrown a job off-schedule, or become an upsetting situation, became a minor inconvenience. This is what happens when professionals work together.
For over 50 years the licensed trades of New York City have depended upon Balkan for prompt and professional water line and sewer line service. Balkan takes that responsibility seriously.
About Fazio-Traina
In business since 1955, Fazio Traina Lawn Sprinklers has built a reputation for installing quality lawn irrigation systems for commercial and residential applications around New York. We're a family owned and operated company that provides prompt, professional and courteous service at affordable pricing.
Fazio-Traina offers a wide array of professional services with an unsurpassed degree of personal attention for their clients.
Fazio-Traina
Lawn Sprinklers And More
3305 Ave N
Brooklyn, NY 11234
Phone: 718.951.8181
Fax: 718.951.3643