Finding the best water main and sewer contractors in any area can seem like a daunting task. But the NYC area poses special plumbing challenges. These challenges can make your challenge even more difficult. NYC has more than 8.5 million residents living in an area just slightly over 302 square miles. That makes New York not only the most populous city in the United States, but also the most densely populated of all major cities in the country. In terms of residential building customers alone, NYC has nearly 700,000 individual accounts. While heavy traffic and overcrowded neighborhoods are no longer peculiar sights in many big cities, the cramped living and subsurface situation in NYC is in a class of its own.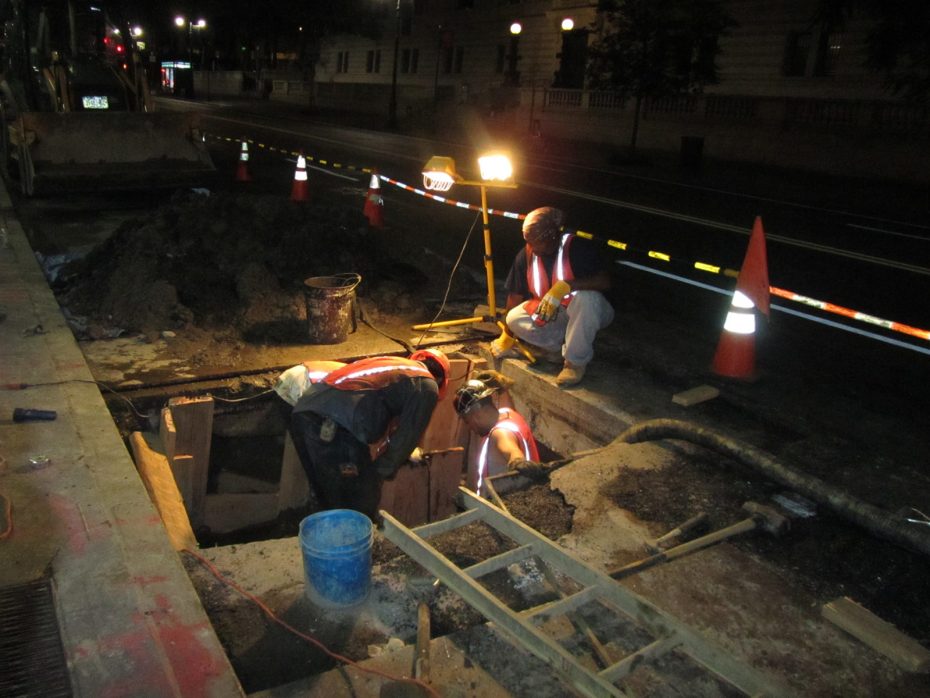 Below the busy surface, a complex network of underground pipes includes those that carry wastewater from millions of houses, and and fresh potable water to those same homes. Many parts of the infrastructure are older than the people who rely on them. If you are a New Yorker, subsurface plumbing is not something you can (or should) take lightly. When that once in a lifetime event occurs, and you need the best water main and sewer contractor, some guidance can come in mighty handy.
Water main and sewer contractors are a niche industry
Water main and sewer contractors are needed in every city, in every municipality. Typically this is a niche industry within the licensed plumbing trade. Every city in every municipality, regardless of location or country, requires a proper water treatment management system. This acts as a form of service with which government bodies, as well as the residents, share the responsibility for upholding good environmental practices. Homeowners must take part in maintaining proper plumbing installations in their own properties so their wastewater goes only to where it is intended to go. For example the city sewer, or in some cases a septic system. In big cities, the former is more preferable than the latter for the simple reason of a "shared responsibility" advantage.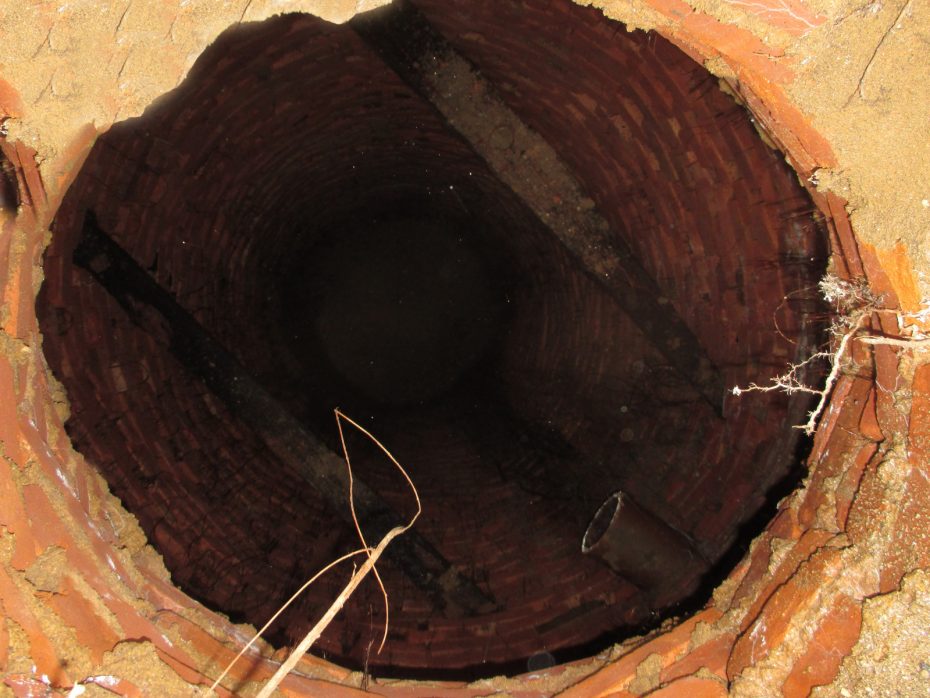 A question of responsibility
Typically the responsibility to run and maintain a city sewer system falls on local government. But this does not mean the government also handles all issues that may arise from faulty pipe installations or damages in any of the houses connected to the wastewater treatment facility. In NYC the property owner is fully responsible for the maintenance, repair, and replacement of their own water main and sewer service lines.
The proper knowledge and skill set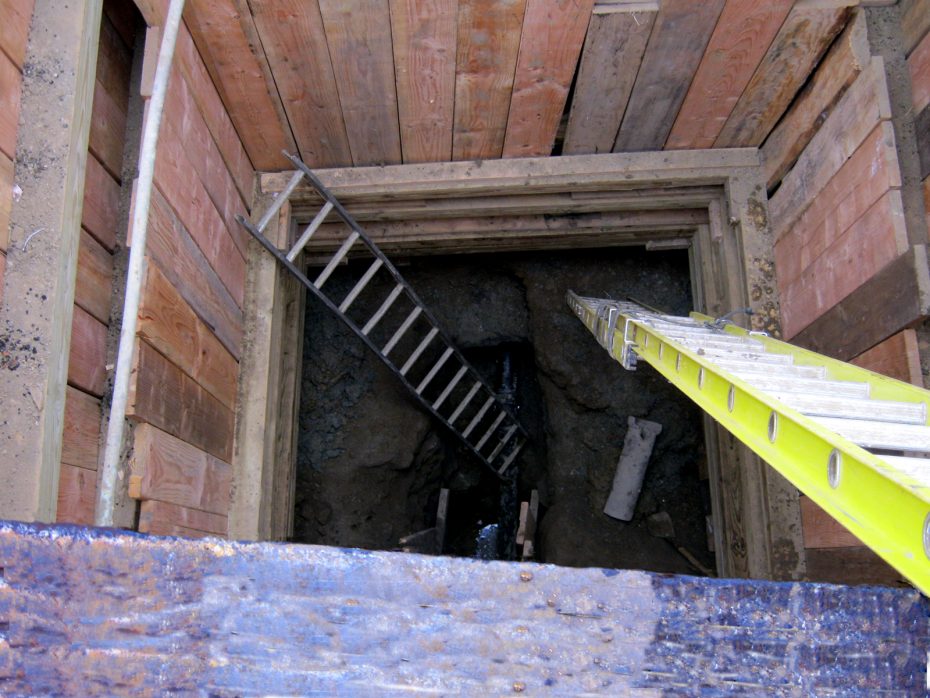 The vast majority of homeowners have little knowledge of how plumbing works. They may be able to address minor issues. Minor issues can consist  of simple clogging in kitchen sink, installing a faucet, or maybe replacing the shower head. When it comes to any issues with main sewer line and any underground pipe, however, calling a professional is the wise thing to do. Water main and sewer contractors are pretty much a specific professions within the licensed plumbing trade. These repairs are not something that any handyman could do, or most plumbers for that matter. Water main and sewer contractors require years of training, a unique set of skills like no other, and an exhausting process of acquiring licenses. Not to mention specialty insurance, tools, equipment, and safe practice policies.
Unique challenges for NYC water main and sewer contractors
You can indeed argue that many other big cities have more or less the same kind of challenges for local plumbing contractors. However, there are many things that makes NYC a little bit different. Among them are a congested tangle of underground utility services. What certainly makes the NYC subsurface more difficult for any plumber to deal is the fact that the city does not have full authority over what goes on under the roadway surface.
A crowded subsurface infrastructure
A lot of private companies or contractors are allowed to work independently to install and build new infrastructures alongside the old ones. It is not possible to coordinate every single one of these construction projects. No less the maintenance, or repair of same. It would require an undertaking of an almost impossible scale.  Subsurface plumbing projects that require excavations for pipe replacements and repair can easily disrupt the existing infrastructure if not performed carefully. There are routinely electrical wires, networks of steam lines, gas pipes, and telecommunication lines, just to name a few.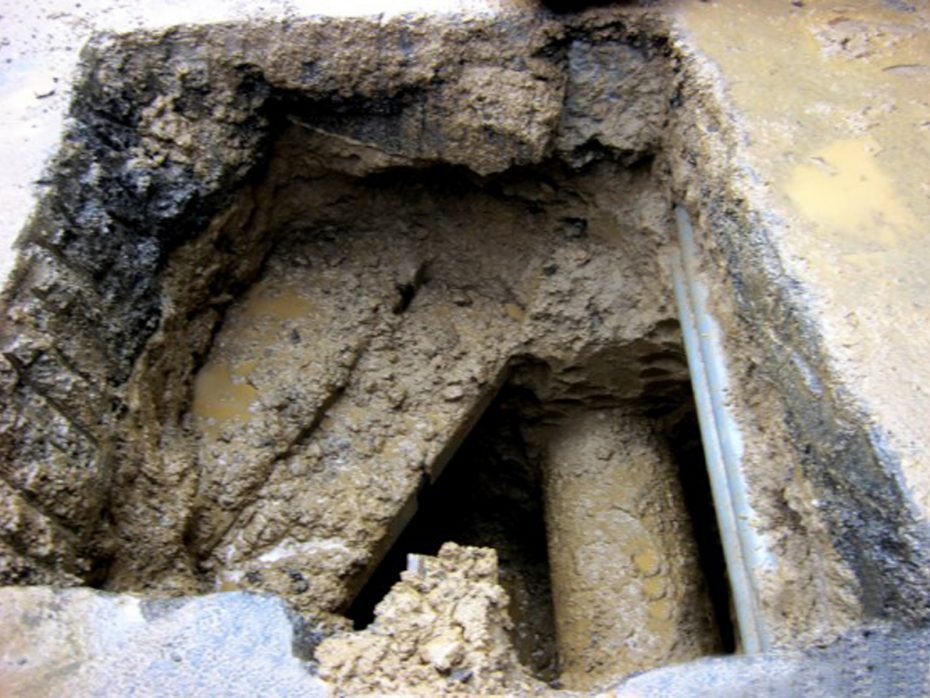 Specialty procedures and requirements
In most locations, plumbers must contact the "Before You Dig 811" prior to any excavation. This alerts all utility stakeholders in case they have an active infrastructure in the same location as the proposed work. Of course there are various permits required, which require specialty insurance, bonds, and licensing to acquire.
The risk of hiring unlicensed or uninsured contractors
Another challenge for professional plumbers in NYC is that they may have to compete with their unlicensed counterparts. As mentioned earlier, acquiring a plumber license in the city takes many years and a lot of effort. Yet some homeowners are unwilling to do a simple check whether or not the plumbers who work in their homes are legitimately licensed to do their jobs. Although such plumbers often charge a little bit less, the risk is never worth the savings (if there is in fact a savings). Without a professional license, the workers put the homeowners into risk of serious trouble for many reasons.
Some of the risks of hiring an unlicensed firm include failure to comply with local building codes, DEP rules, and DOT restoration requirements. An unlicensed company may also make a homeowner unable to take legal action for faulty installations, restoration, or not backing up their guarantee. A new and more common exposure is homeowners being exposed to lawsuits from uninsured workers being injured on their property. Hiring an unlicensed and uninsured contractor can result in your exposure to legal action to pay medical fees for work site injuries and accidents.
It is best to "deal direct" with water main and sewer contractors
It is best to "deal direct" with water main and sewer contractors. The description of the scope of work tends to be more on-point. You will receive timelier and more accurate progress reports, and a more seamless process. Inevitably you will end with a happier conclusion to your project. Be aware that some water main and sewer contractors simply do not have enough resources to handle various jobs.  Some water main and sewer contractors do not cover all the different locations in NYC. When busy or when sewer and water work is not their specialty, they take the most viable shortcut by outsourcing the jobs to other companies. One of the biggest problems with such business practices is that the consumers may have to pay more because the contractors simply act as middlemen in the endeavor.
Outsourcing can be profitable from the business' perspective, but to some extent, at the expense of you, the customer. The workers who come to your house are not exactly sent by the contractors you call. They are therefore not under the direct supervision of the individual you hires. There is always a chance of a discrepancy in opinion regarding the scope of works. Hence, misguided expectations of the time frame and cost of the project can arise.
Dealing direct eliminates many potential issues
All those potential issues can be easily avoided if you deal directly with contractors who actually do the pre-inspection and perform the work. Because the water main and sewer contractors typically have decades of experience, they tend to give you a better explanation about what's required, when the job can start, and be completed. Furthermore, and how it is performed in fine detail. The absence of a third-party also makes the discussion about the cost much easier and more direct. In case something goes wrong at a later time, it is safe to say that the contractors are going to be more attentive to your complaints as well.
How to find the most reputable water main and sewer contractors
There are some simple rules to follow when you are trying to find legitimate and reliable water main and sewer contractors in NYC. It may take some work, but it is not that difficult, and well worth your effort. As a point of fact, more New Yorkers hire Balkan Sewer And Water Main Service year-in and year-out than any other contractor.
Try to find out how long the contractor has been in business. Work experience is always a good thing. Long years in the same business and operating under the same name indicates that the contractor must be doing things correctly. It is also indicative that work is done to the satisfaction of their clients.
A Legitimate Office Address
An established company has an office address that you can visit. If possible, check the premises and decide whether you want to continue the project, or walk away based on what you see. Finding an empty yard, with no customer support present, can be an unsettling experience.
Ask the contractor if the workers have insurance, and to cover property damage, or injuries during the project at your house. Insurance frees you from the obligation to the possible exposure to pay unnecessary medical cost or other liabilities. You can verify proper insurance is in place in NYC by visiting the NYC Department of Buildings website.
Unconditional and Long-term Guarantee
Only work with contractors who offer a reasonable guarantee period. Even a brand new pipe can burst within several years after installation; the guarantee makes sure you don't waste your money. The typical guarantee on a service line replacement is 10 years in NYC, but it varies by contractor.
Ask for a proof of professional license. In NYC, the title is NYC Licensed Master Plumber. This license is most difficult to acquire, which means the holder is the best in the business. Again, you can check for license status by visiting the NYC DOB website.
In the event of emergency work, you probably don't have enough time to do all the proper checking. But at least you can ask the contractors to inspect the damage in your house. Always make time to wait for an on-site inspection before you make any decision.
What to expect from NYC water main and sewer contractors
With careful consideration of the aforementioned qualities, you increase the chances of getting the kind of professional water main and sewer contractors who will provide the following:
Accurate assessment: The only way to do an accurate assessment of the scope of work is by direct inspections. Professional contractors always inspect the damages and check for the underlying issues prior to signing the contract.
Written contract and job description: Regardless of the project, a good plumber gives written statements of the contract. A vital component consists of a comprehensive job description. The contract gives you the chance to read the fine print carefully. Then feel free to ask for explanation for any point that you may worry about. It will also specify the dollar amount, and the payment terms.
Timely mobilization: Explaining your situation over the phone does take time, but it is necessary. A professional contractor balances that out by sending a representative almost instantly to your location. A well-organized plumbing company with enough employees to answer your inquiries should not find difficulty in responding to customers.
Required permits and sign-offs: Even some small projects still require permits from NYC Department of Buildings, DEP, or the DOT. A good plumber will not start any job unless the necessary permits have been acquired. The possible exception is verified emergency work.
Fast restoration of disturbed surfaces: While it may sound obvious, some contractors do not consider restoration of the worksite a vital part of the job. Many firms may not restore your property with the same urgency as the repair. There is going to be a dirty mess in your property after sewer line repair/replacement. You don't want to clean up the mess on your own. It is the plumber's responsibility to restore disturbed surfaces in accordance to your written agreement.