A water main break is more likely to occur during the Winter and when there are shallow or exposed water lines. The Evergreens Cemetery in Brooklyn is prone to this kind of problem and water line repairs must be done promptly when the system is reactivated for the upcoming Spring. The Evergreens Cemetery has been around since before the Civil War providing a beautiful final resting place in Brooklyn for hundreds of thousands of loved ones. It is of the utmost importance that the grounds be properly maintained and the Evergreens reputation maintained as well.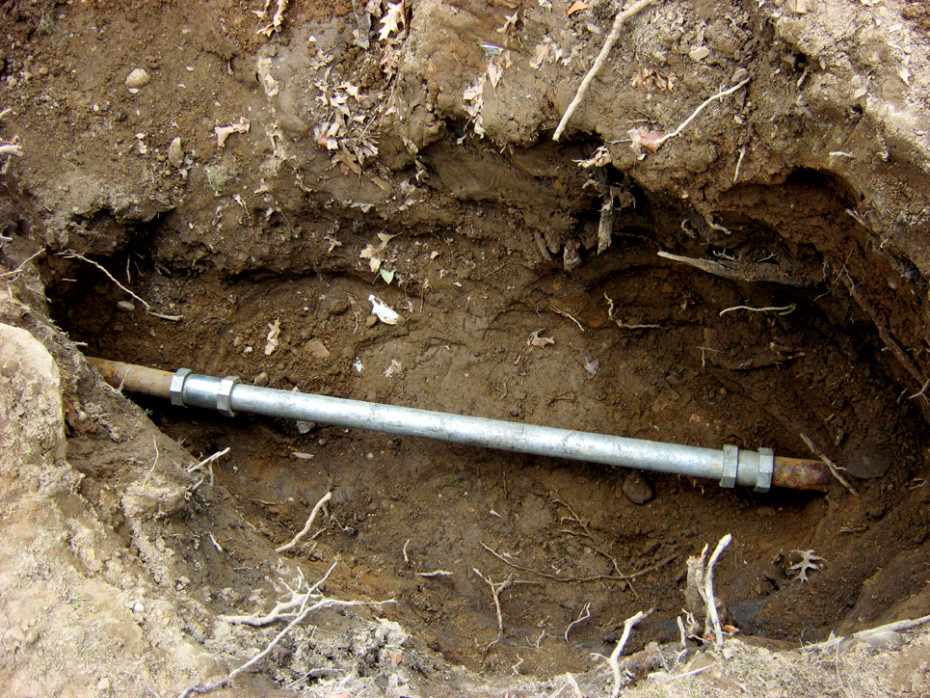 Underground irrigation lines and water supply lines can come in a variety of sizes and different types of pipe material. When repair or replacement work is needed a water main contractor should have a full stock of specialty pipe and fittings as well. In this case 2″ galvanized pipe and 3/4″ L type copper tubing was found to need repair. Balkan is a water main contractor that has a 48,000 square foot facility which contained all of the required material to repair the water main breaks. There were no job delays or cost overruns due to material being out of stock.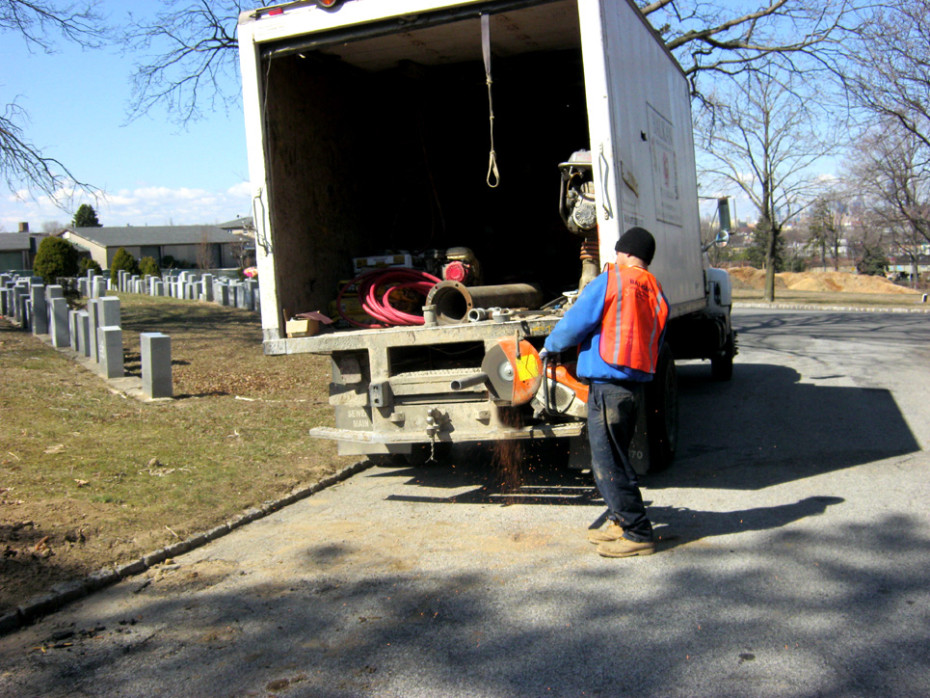 Balkan repaired the water main pipes at this Brooklyn cemetery in two work days, completing a total of three water main break repairs. All disturbed areas were backfilled and the professional groundskeepers of The Evergreens were able to continue with their Springtime work.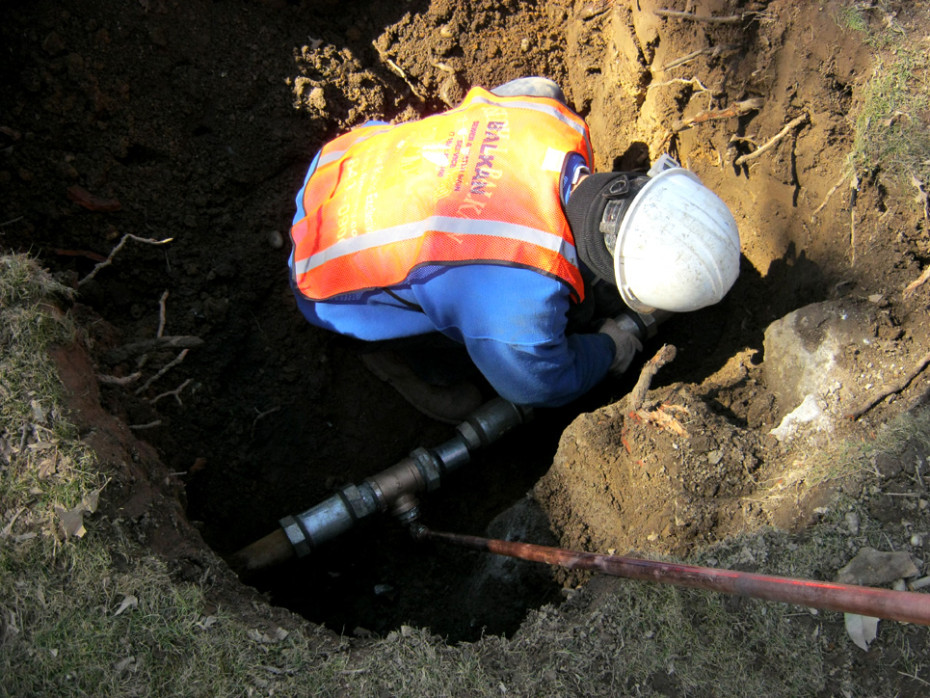 In the NYC water main and sewer industry one company has a devotion to service that is unsurpassed. Balkan Sewer And Water Main Service continues to invest in upgrading their vehicles and overall level of service. Three recent additions to our fleet of service and quality assurance vehicles are brand new Ford Transit Connects – a vehicle ideally suited for superior customer service.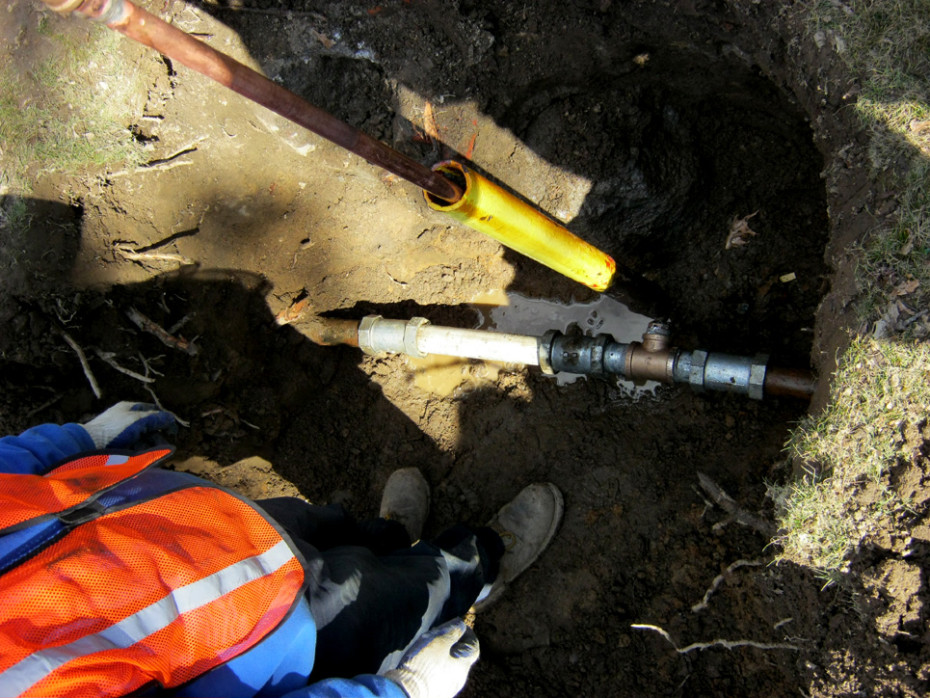 As Balkan switches over their entire fleet of quality assurance and service fleet to these specialty vehicles they increase their ability to be on-point and on-time with the materials, equipment, and the tools needed before, during, and after a sewer or water main installation. By utilizing a carefully formulated list of well over 100 items Balkan is ready for any job site situation that may arise. Instead of an installation crew or client being on standby when an issue arises, issues can be attended to within minutes. Whether it's a specialty fitting, specialty cement, tool, or safety device – it is all on board and on-site when needed.
How To Protect A Shallow Water Service Line
In the vast majority of cases NYC water service line replacements can easily be installed below the frost line and in excess of 3 1/2′ deep. However in some instances such issues as utility obstructions, underground subway lines, or a shallow public sewer prevent proper depth for an installation. In these special cases careful steps must be taken to meet code requirements and provide a professional and long-lasting water main installation.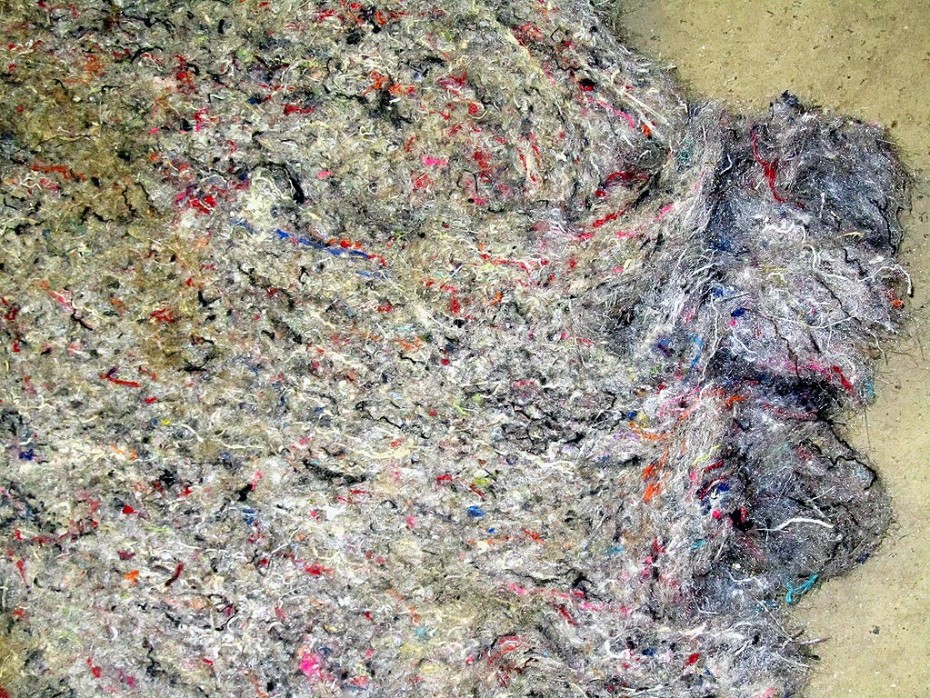 Hair felt insulation – Specific insulation is required for underground conditions. If the wrong insulation is used such as typical fiberglass household insulation it will compress and lose it's insulating properties. Hair felt insulation is designed to withstand ground conditions and be long-lasting – It is much more expensive than other forms of insulation.