If you have a sewer line break, when should you consider changing both the water service line and the sewer line at the same time? Frequently when a property owner has a problem with either a sewer line or if they have a water main break they will have to decide whether to change both lines or not. This a decision that frequently involves thousands of dollars and should be considered carefully. There are a few determining factors involved in making a wise and cost effective decision.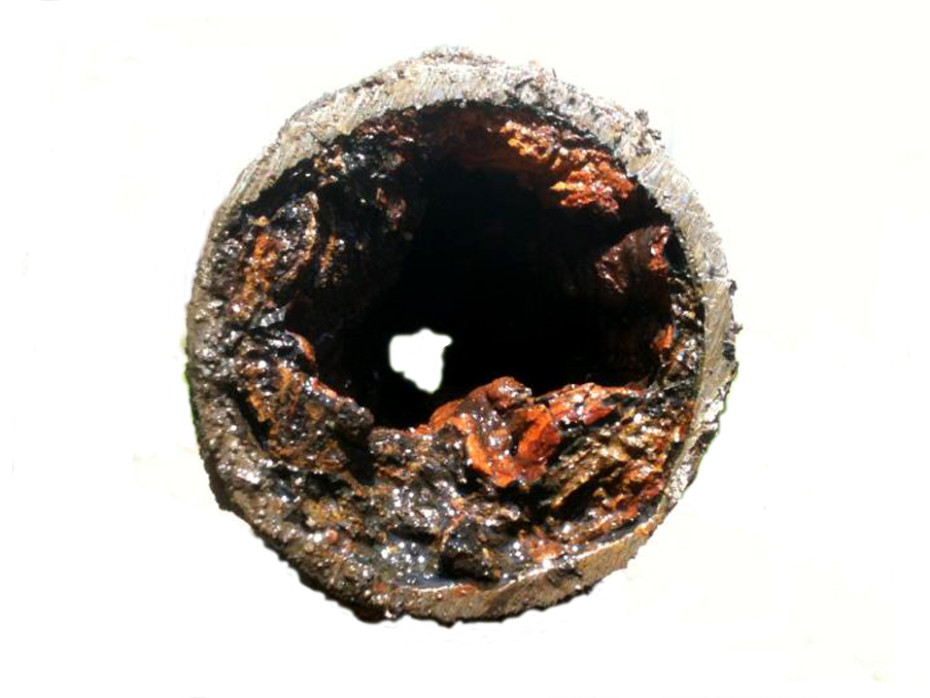 Two main factors when deciding whether to replace a house sewer and water line together are whether the two services run within 5′ of each other and whether the existing water service line is either lead or galvanized pipe. The water main material that the existing line is made out of should be determined before making a decision.
If a sewer line break replacement is needed and the water main service is either lead or galvanized pipe and within 5′ of the sewer, then the water main service should absolutely be replaced. Note that lead and galvanized water service lines are not legal to repair – they must be replaced.
Typically adding on water main replacement to a drain line replacement will only cost 1/3 of the price if the water main was replaced as a separate installation at a different time. A significant savings such as this should be taken advantage of especially if the existing water service line is lead or galvanized pipe.
If there is an existing copper water service and it is more than 5′ out of line with the house sewer it usually does not make sense to replace the water main. Unless both services are in the same trench (within 5′ of each other) replacing both services at the same time is not cost effective. This is because separate excavations will have to be made for each line. As a general rule copper water mains typically last over 50 years, with many services lasting much longer than that.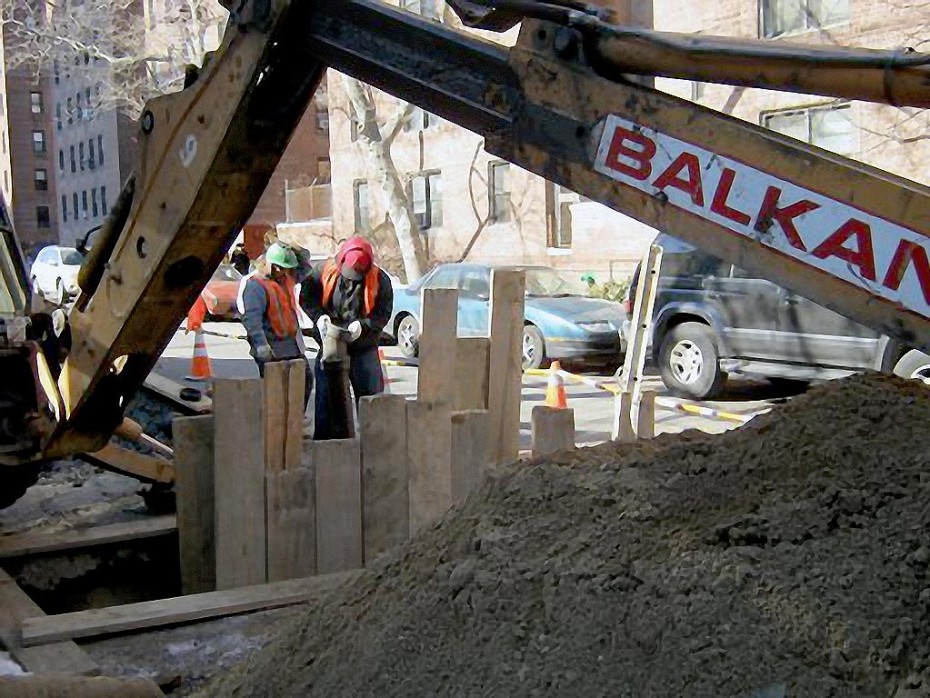 After a sewer line break, a house sewer line replacement is a much larger and more expensive job than a water service line replacement. When there is a water main break, performing a sewer line replacement at the same time only makes sense if the drain line is also defective. If the house drain line does not back up frequently, which is considered to be more than once a year, it is usually not advisable to perform a sewer line replacement. House sewers typically run much deeper than a water main service line and require specialized equipment and more skilled field personnel on the job site. Because of these factors sewer work is typically much more expensive than water main work.
Balkan Sewer And Water Main does not recommend spending money on sewer diagnostic work unless there have been back ups in the past that required a drain cleaner. Waste water back ups from the city sewer are not necessarily indicative of any problem with the house sewer. If you require any further assistance or need any questions answered you can contact us at any time for free and no obligation advice and information on your sewer line break. Site visits are also provided free of charge and with no obligation seven days a week. You can also find additional helpful information on our Sewer and Water Main Resources Page.