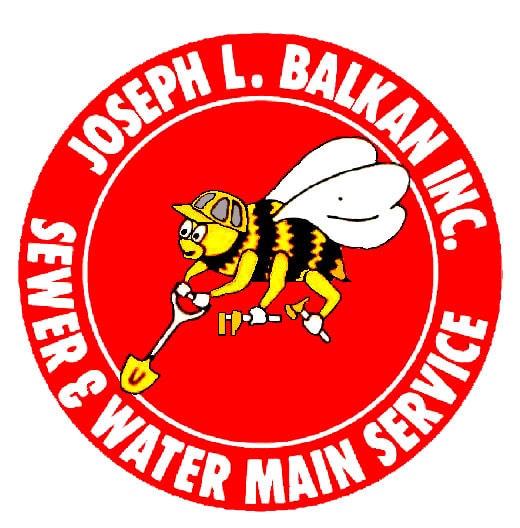 Water line repairs and water main breaks can be hard to figure out. A property owner on Jamaica Avenue in Queens found that out when they had sewer repairs completed and thought that their plumbing problems were over. The sidewalk cement was being restored as promised after the sewer work and everything seemed to be on schedule. Then a water main break appeared in the roadway and that changed everything.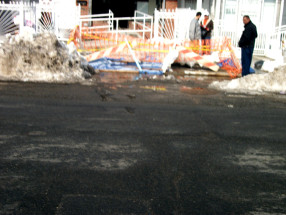 Leaking water began icing up the roadway and was creating quite a nuisance. The owner assumed that the sewer contractor had damaged their water line while replacing the sewer line. Balkan was the sewer contractor who did the work and they gave immediate attention to this matter. However first impressions can sometimes be mistaken in the case of a water main break, and it became apparent that someone else and something else was the cause of the water main leak in the roadway. It turns out that the gas company was probing for a gas leak in the the street had drilled various holes through the street.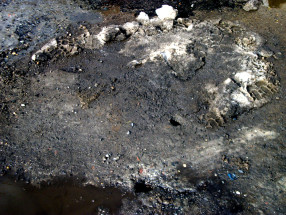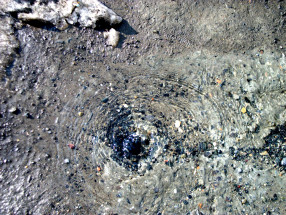 This is normal procedure to test for a gas leak but unfortunately for this homeowner one of the holes was drilled right through their water main. Water line repairs were needed right away due to the icing condition and the fact that this was on Jamaica Avenue, a very busy thoroughfare. Balkan was rehired to do the additional water line repairs and arrived on the site the very next work day. Because the existing copper water line was only about 20 years old it was decided that a water main repair would be a quality solution to the water main break. Doing the partial replacement saved the homeowner thousands of dollars over a complete replacement.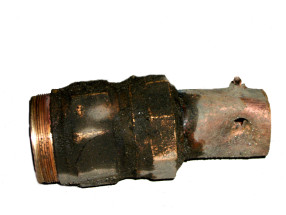 The roadway was excavated to perform the water line repairs. Both the area of the water main break was uncovered and the tap connection in the roadway was closed. The section of the damaged water main was removed and a new section was installed using K copper water tubing and quality brass fittings.The defective section of the water line was given to the property owner and documentation was supplied as well to the cause of the leak. Part of being a full service sewer and water main contractor is providing after-care for its valued customers.