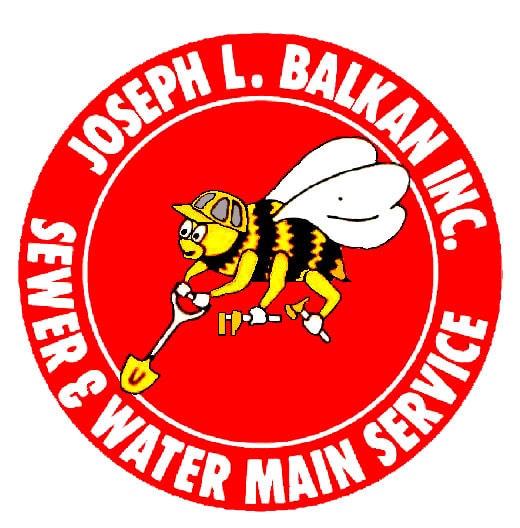 NYC water main emergency break required a water line repair on a rush basis on a recent Thursday. During the evening an 8″ water main break suddenly occurred in New York City. This water line repair required emergency service due to the severity of the break. In addition the work had to be performed non-stop around the clock until completed because once the water was closed the occupied building could not be left without service. A water main can break at any time and knowing who to call for emergency 24/7 service can save thousands of dollars in property damage.
This property owner contacted Balkan Sewer and Water Main

Service hoping to receive the water line repair service they required. Even though the call came after typical business hours they received a response right away and an assurance of a water main crew being mobilized upon approval of the scope of work. A Balkan representative was on-site within one hour providing an accurate quote and pre-inspected the job site.
Balkan has the most highly trained and OSHA certified field forces in the sewer and water main industry. In addition a fleet of fully stocked service vehicles working out of a 48,000 square foot facility are always available for emergencies such as this. Balkan is accredited from the Better Business Bureau, and licensed by the Business Integrity Commission in addition to the Department of Buildings.
Working non stop around-the-clock the water line repair was completed in less than 24 hours. Instead of merely performing a temporary repair such as installing a clamp a permanent water line repair was performed. Tailoring the type of service and level of service it provides to meets it's clients needs is a Balkan trademark.
Eight feet of new 8″ ductile iron pipe was installed from outside the buildings foundation wall to inside the basement.
All required specialty fittings were in stock and installed as required.
The NYC DEP was called to the site and the installation passed inspection.
All excavations were backfilled and compacted with imported clean backfill material.
The foundation wall was waterproofed and re-cemented.
The job site was left broom clean and safe for pedestrians and motorists alike.
Due to the prompt response and completed water line repair this building suffered no damage and had no liability exposure. For over 60 years Balkan has been the trusted family name in the NYC water main and sewer industry due to providing this type of high level service. Balkan provides quality water line repair and sewer line work throughout the entire metropolitan area. Free site visits and free written estimates are available from a highly trained field representative seven days a week.