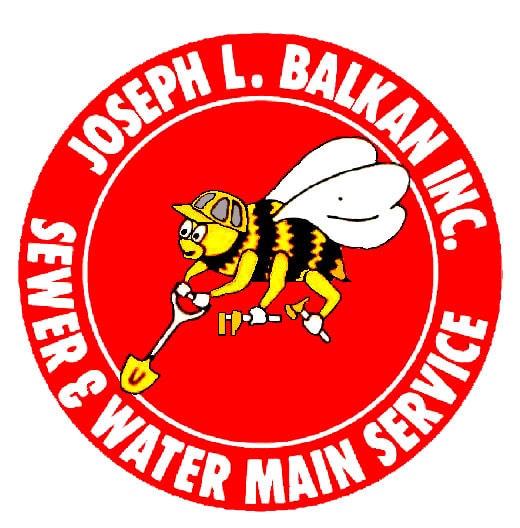 If you have a water main break or even a slight water line leak the following tips should help guide you in what to do. First of all call a licensed plumber to verify if you have a water line leak – many water main contractors provide free site visits. There are things you or a professional can do to verify the water line problem and possibly relieve the situation before repair work is started. Frequently a water main break can result in low pressure as well as other related issues.
Calling 311 for the DEP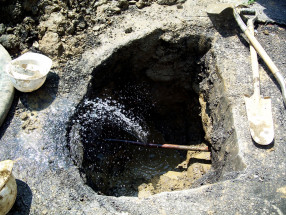 In New York City there is a 311 system for all sorts of issues including a water main break or leak. When calling 311 ask for a NYC DEP representative to come out to your property to check the water line. A specially trained individual from the DEP will arrive shortly to determine if you need a water line repair or not. Sometimes the water line leak may be from another source such as a neighboring house or an inside plumbing issue. In NYC if your water main is determined as being defective a Department of Environmental Protection representative will issue a "Three Day Notice" to repair.
This sounds ominous but it is more or less a free insurance policy. The DEP has just taken responsibility for determining the source of the water main leak. On the few occasions where a notice is issued in error and repair work is commenced there is a process for putting in a claim and seeking reimbursement for all costs in determining the source of the leak i.e. hiring a water main contractor to perform water line repair requested by the DEP notice. The NYC DEP has a remarkable accuracy rate – their determinations are correct well over 95% of the time. It is fair to say that once a notice to repair has been issued there is little doubt that your water main is broken.
Testing for a leak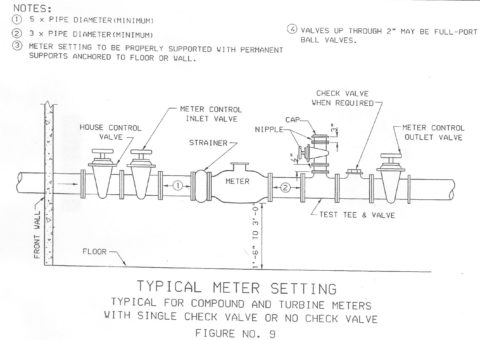 You may ask how you can test for a water main break, or source of the leak yourself. Well it is much simpler than you may think. Turning off the house control valve that is located on the house side of the water main is the first step. If the water line is not leaking there will be no sound on the water line. Running water always makes a sound. Therefore if there is no leak on the water main there will be no sound.
How to listen for a sound of a leak? Place your ear directly on the service line. Or if the line is not accessible place a metal rod or equivalent on the water line and the then other end on your ear. Listen carefully for a low hissing sound. If you hear a sound you should take a second step as a running toilet or other defective plumbing fixture could be causing a sound on the water line. You would then have to drain down the inside plumbing by opening an upstairs and downstairs sink to drain down the house (you will have to open two fixtures to allow for air to displace the water leaving your plumbing system it allows the water to drain out faster). If you still hear a sound, uh-oh you have a water main leak.
If after closing the main control valve the leak or sound slows or stops in all likelihood the leak is on the house side of the main control valve. Therefore your water main is not broken, but you do have an issue with your plumbing inside the building. Inside plumbing problems typically cost a fraction of having to replace a water main line. There are other intricacies to this but that is the basics of it. Usually it is best to call the DEP or a licensed plumbing professional to be sure.
Temporary relief from a water leak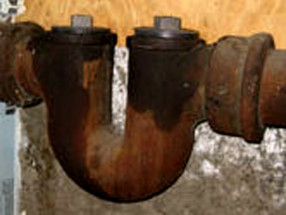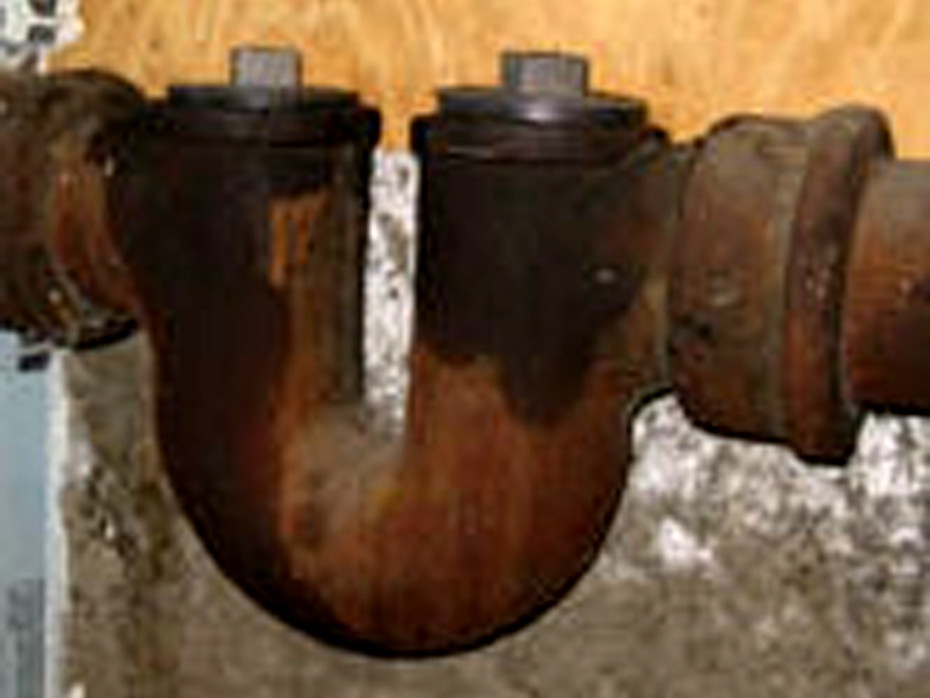 If the water line leak is coming into a sewer pit you can open the house trap to give the water a place to drain out, but be very careful. Never open the "street side" trap plug; always open the "house side" trap plug. By doing this you will prevent any sewer gas from escaping into your house and prevent any dirt or debris from the leak from going down your sewer line. Another thing that can be simply done if there is a low point where the water is collecting such as a pit is to place a sump pump with a float switch at the low point. A pump with a float switch costs a little over $100.00, and can always come in handy at a later date. You need the automatic float switch so the pump turns on and off by itself and you can leave it unattended.
Getting temporary water service once it is lost
Another important and simple tip if your water service is interrupted is to connect to a neighbor's house. That may sound complicated and intrusive but it is not. The first step is to turn off your main main control valve so water does leak back out of the house through the leaking line. Secondly you will need a garden hose coupling or a washing machine hose and a garden hose. Screw one end of the garden hose on to your garden hose cock connection the other end of the garden hose onto a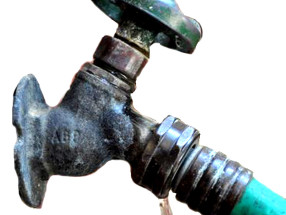 hose coupling or a washing machine hose. Then screw the last end of the coupling or washing machine hose onto your neighbors hose cock connection, you just completed the loop. Open the two hose cock connections slowly with one of your sinks open and let all the air out of the pipe. When water is flowing smoothly out of the sink shut it off. You now have water throughout the house, hot water heater and the boiler too. This only takes a few minutes and if anything is much simpler than it sounds. In below freezing weather you will have to leave a house sink running slightly so the hose does not freeze up. Running water generally will not freeze (like rivers in Winter time) unless there are extreme weather conditions. This little tip saves homeowners a lot of aggravation and downtime when a water main break results in no water service or the NYC DEP performs a shutdown of the service line.
Many reputable licensed plumbing contractors in New York City such as Balkan Sewer and Water Main Service will provide all of the above services free of charge exclusive of providing a pump. Most firms will charge for installing and providing a pump to provide temporary relief form a water leak. This article was meant to provide helpful information when an unexpected water line leak occurs. For more information visit the water and sewer line resources page.