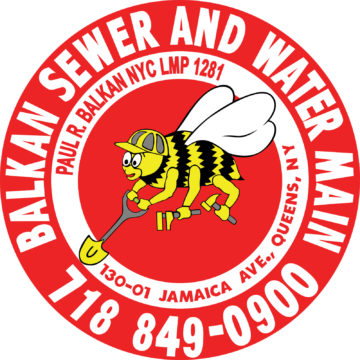 The type of work that a water main contractor performs is highly specialized and requires both expertise and experience. Typically it is not work that a regular licensed plumber performs. Repairing and replacing water service lines in New York City presents additional challenges that the same type of work in other parts of the country  would not have. Joseph L. Balkan is a sewer and water main contractor that is up to the challenge. The Balkan Team is backed by over 65 years of experience serving the Boroughs of Queens, Brooklyn, Manhattan, and the Bronx.
Whether you call day or night, weekdays or a weekend, you will receive a timely response. Free and no obligation site visits are provided any time of any day. All estimates and work orders are put in writing using easy to understand language. For our Spanish speaking clientele se habla Espanol @ 718 943-5720.
Your water main contractor of choice in any Borough
Founded in 1952, Balkan Sewer And Water Main Service has been in continuous operation for over 67 years. Our reputation is unparalleled, backed by an online reputation that is pristine. Whether you need expert advice or superior service, consider Balkan  an easy first choice.
A centrally located Queens facility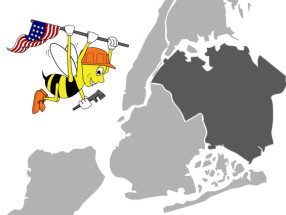 The Balkan Team has been located in Queens since 1957, when it relocated from East New York, in Brooklyn. That means for well over 50 years the residents of Queens have known us as neighbors, and trusted as their water main contractor of choice.
Due to our central location, Balkan is able to respond to your call for service in minutes. We typically complete water line repairs within 24 hours of that first call for service. Using a uniform pricing policy means that no matter the degree of emergency, you receive the best possible price at all times. In-house paving and cement crews typically results in disturbed areas being restored the very next day.
Balkan has a familiarity with the neighborhoods of Brooklyn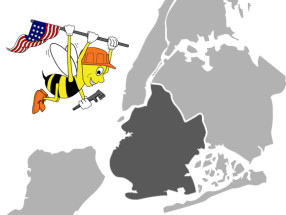 Our Balkan Team has a familiarity with each of the unique neighborhoods of Brooklyn that is unmatched. We have the expertise to restore any property to it's original condition. We have teams of in-house trades people that expertly restore your cement and roadway in a timely fashion.
Our entire staff also has the understanding and professionalism to deal with the multicultural neighborhoods of Brooklyn with the courtesy and respect they deserve. When Brooklyn property owners need answers and solutions Balkan is the NYC main water line contractor of choice.
A 48,000 square foot facility to serve of Manhattan Clients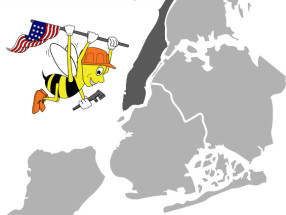 Our facility expedites over a dozen crews on a daily basis. It is likewise fully equipped, and stocked to handle whatever your need may be. That puts Balkan in a unique position to handle any Manhattan water main situation you may have.
From carefully planned work on multi-million dollar projects, to emergency repairs on personal residences, our team has the expertise to seamlessly address any situation. Restoring valued disturbed areas is handled by our team of cement masons, pavers, welders, and carpenters in expert fashion. In addition, our services are available for night work, and weekend work as well. Which is frequently required on Manhattan subsurface jobs.
An Experienced Team that is located close to all major roadways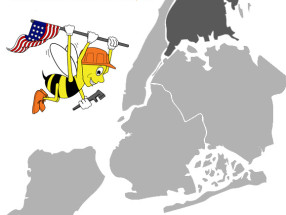 Having a team of over 80 field service personnel means service in the Bronx is minutes away. Our Team in the field is backed by another Team of field support and customer service personnel. That makes for reliable and seamless service for our Bronx neighbors.
Expert advice and a free site visit are available seven days a week, and after-hours as well. Our entire Team is highly experienced with Bronx water main work and devoted to customer satisfaction. Always know that Balkan offers the most price competitive water line repair and replacement work. That is all part of the "Balkan Package"  for our valued clients in the Bronx.
There is a clear choice in NYC water main contractors
When you add up all the important issues in making a wise hiring decision for sewer or water main work there is a clear choice. Whether you live in the Bronx, Manhattan, Queens or Brooklyn you can count on Balkan for:
Calls responded to day or night.
Free site visits 7 days a week.
Free and no-obligation written estimates.
Expert advice from a courteous team devoted to service.
A uniform pricing policy that ensures a fair price at all times.
A dozen crews ready to roll in a minutes notice.
A 48,000 square foot facility housing any tool or piece of equipment needed.
An over 65 year family history of being devoted to the trade.
10 year guarantees on all replacement work.
In-house paving and cement crews for next day restoration in most cases.
Fully licensed, bonded, and insured.