Water main leaks can cause plenty of problems for you and your home or business; flooding, water damage, and sky-high utility bills just to name a few. For over 60 years, the water main repair professionals at Balkan Sewer And Water Main have been maintaining the subsurface plumbing of New York City. We know that there are several reasons why your home or business water main may become damaged and ultimately leak, here are three of them.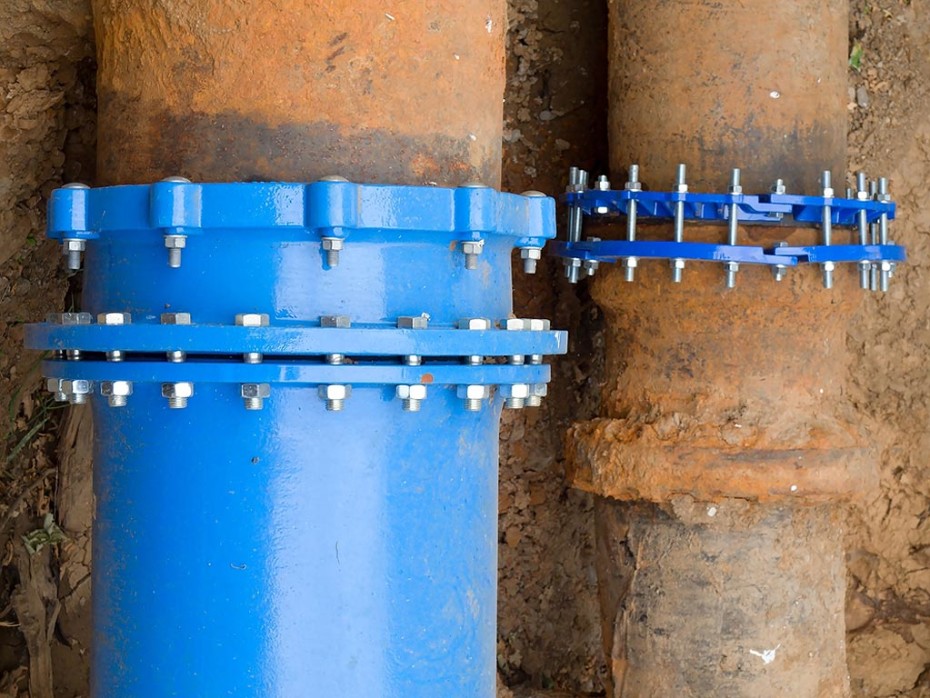 Aging Pipes
One reason behind many water main leaks is the piping is simply too old. The lifespan of your water main depends on what material it was originally made out of and how much stress it is under. Water mains that are past their prime are much more susceptible to leaks than newer ones. If you suspect your water main may be getting too old, it is a good idea to have it checked out by a professional before any water main leaks occur. For instance any existing lead or galvanized water service line is at least 70 years 0ld – well past its useful lifespan. An ounce of prevention is worth a pound of cure, especially when it comes to potentially expensive plumbing repairs. Since the Balkan Team provides free and no-obligation site visits, there is no out of pocket expense to have us check out your water service line for you.
Harsh Weather
Extremely cold temperatures wreak havoc on pipes and plumbing, and our frigid NYC winters have been the cause of many a water main disaster. When water within a pipe freezes it expands, causing the pipes to rupture. Though there is nothing you can do about the severe weather, there are steps you can take to help prevent plumbing damage when it sets in. Tired of dealing with bursting pipes and want to know what can be done? We can help your water main survive better next winter, call Balkan Sewer And Water Main for a consultation. Our experts can frequently suggest low or no cost remedies to prevent water lines from freezing in the future.
Water Corrosion
Another factor that might lead to the damage of your pipes is the quality of the water flowing through them. Minerals in the water, though harmless to you or even beneficial to your health, can have a corrosive effect on your piping. Both the mineral content and the acidity of your water may cause damage to your water main over time.
Whatever the cause, small leaks have a tendency to turn into big leaks, so be sure to have them fixed as soon as possible. If you need your water main leaks repaired, contact Balkan Sewer And Water Main for professional service.